Wellbeing
As we kick off 2022, I am very excited to be welcoming some new faces to our Wellbeing Team. Bec, Maddy, Michelle, Petrina, and Steph have joined us as part of their work placement for social work and counselling studies. They will support students individually, run school-wide campaigns, and facilitate lunchtime group activities throughout semester one.
The wellbeing Team also welcomed our Year 7s. As part of our induction program, we facilitated team-bonding activities, programs to promote building positive relationships, being responsible members of our community, and embodying our school values.
As our Year 7s started their journey, the Wellbeing Team also ran programs for our Year 12 Conference as they commenced the final lap of their schooling. We focused on making the most of their final year, while our Year 11 Conference programs focused on positive psychology, goal-setting, and time management.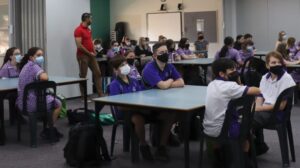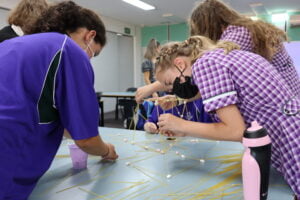 The Wellbeing Team is excited and focused on facilitating programs across all our year levels to promote and develop the optimal wellbeing of all our students.
"Everyone you admire was once a beginner." – Jack Butcher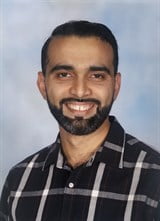 Amal Saleh-Zada
Student Wellbeing Coordinator
Accessing Support through Wellbeing
The Wellbeing Team can assist students in accessing the support they need to navigate challenges that may impact their ability to engage in learning or general feelings of Wellbeing. For example, the Wellbeing Team can engage the student or family in an initial assessment of need, short term counselling or skills development or referrals to external support agencies. Students may also be encouraged to access self-help strategies or resources. We will explore the best options for each student.
We encourage students and/or parents to contact the year level leaders for wellbeing referrals. You can also make an appointment with someone from the Wellbeing Team by attending the Wellbeing Centre or contacting us via email at wellbeing@fairhillshs.vic.edu.au
Teachers who have concerns about a student may also refer them to the Wellbeing Team through their Year Level Coordinator.
If you or anyone you know needs immediate support, please contact kidshelpline or lifeline on the numbers at the bottom of this page.
Student Wellbeing Team
Student Wellbeing Coordinator – Amal Saleh-Zada
Chaplain – Gail Ackroyd
Mental Health Practitioner – Peta Cartwright
Student Support Services Psychologist – Emily Habard