Term 4 in all schools is one of the busiest times for staff and students. This year has been no exception. Staff are busy finalising results for students, preparing for the incoming Year 7 students, writing and revising the 2023 curriculum.
It's also a time of great excitement for the Class of 2022 as they await their VCE results. I wish all Year 12 students every success as they move onto the next stage of their lives no matter which pathway that is chosen.
Exams
Students in Years 9-11 have completed their formal exams. All students should be commended for their effort and the way they prepared for their exams. We anticipate the students' hard work and strong study habits will be rewarded at the upcoming Student Award Night.
Awards Night – 15 December
In recognition of the students' hard work, the school will be holding an Awards celebration on Thursday 19 December at Swinburne University, Wantirna. Parents/guardians will be notified once the semester reports have been completed. We are in the process of completing reports and deciding on the recipients of Academic Excellence awards, Learning Culture, Values and Special awards. Teachers will nominate those students who have demonstrated excellence across all subjects, engaged in their learning and students who exemplify the school's values. I suggest that the night is kept free in anticipation that your child may receive an award. Once nominations have been received parents/guardians will be immediately notified.
VCE Start and Smartstart
2023 VCE Start began on Monday 21 November and runs for two weeks.  This is an opportunity to begin their courses and develop a greater understanding of VCE expectations.  Students going into Years 8-10 in 2023 will have a week of Smartstart classes that conclude on 9 December.
In conclusion, I wish all the Fairhills High School students and their families a well-deserved and relaxing holiday.
Year 9 Connect Program
Head over to the Middle School report to see what has been happening.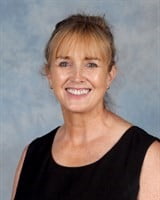 Karen Dean
Associate Principal, Teaching and Learning Excellence