Student Leadership Training Day
Thank you to Yellow Arrow Leadership who visited last week and spent the morning with our Student Leaders.
The students shared their ideas and motivation with each other and explored how they can best collaborate as a team.
Emma, the Student Agency Leader had the following feedback:
"Felicity was excellent. Her enthusiasm and warm approach woke up our students in the morning session and meant we had all students participating instead of remaining silent and disengaged. We were able to build on this leadership session for future event planning and excitement for what we could achieve for our school. It was particularly good to get our students thinking about the "why" when it came to planning for events."
Thanks again Yellow Arrow Leadership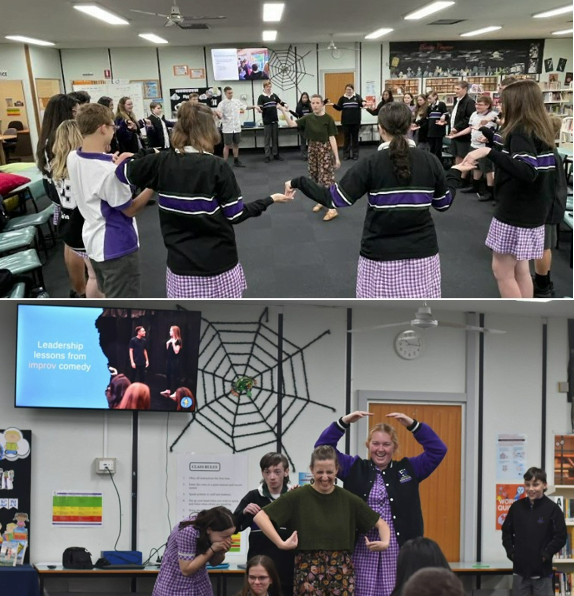 School Leaders
Congratulations to all the below students on their leadership roles.