Subject Selections for VCE in 2023
Thank you to those students and parents/carers who took part in the initial subject selection interviews for VCE in 2023 last Thursday and Friday. Students in Years 10 and 11 have made preliminary choices regarding their courses for next year, including a number who have chosen the new Victorian Certificate of Education Vocational Major pathway as part of their VCE. These meetings are an important part of our overall process to provide information about the VCE, individual subjects students can study and general pathways planning post Year 12.
It is especially important that those students wishing to participate in a VET program complete the enrolment documentation (pink form), go online to get their Unique Student Indicator (USI) number and pay the initial deposit for the VET subject.
Students in Year 10 and 11, now need to focus on successfully completing their studies in second semester, working on meeting the requirements of all SACs (Year 11) and CATs (Year 10) and meeting attendance requirements of over 90% in all subjects. Next term, students in Year 10 and 11 will complete their final exams in early November and then have two weeks of new 2023 VCE classes in late November/early December. Following the VCE start program all students will have a final interview to review semester results, including exam performances, and to confirm VCE subjects and pathways for next year.
Year 12  Exam Sessions
Knox Secondary government schools work collaboratively together and are committed to continuing to support all our Knox students. This semester, as part of this cooperation, Fairhills is pleased offer an extensive Year 12 VCE Revision Program for all students enrolled in Units 3 and 4. This program will be conducted between Monday 19 September and Friday 23 September  (during the term break). This is a valuable program in providing support for Year 12 students as they work towards successfully completing their final exams in October/November.
The uncertainty of the Covid-19 pandemic has meant we have changed from a single conference venue to conduct the sessions remotely online each day. The program will include online lectures by experienced presenters for many of the studies our schools offer. Students attending these sessions will receive excellent resources in the form of information packs prepared by each of the presenters. This is a fantastic opportunity for our students at no cost to parents.
To participate students are:
meeting individual school attendance and code of conduct requirements
permitted to wear neat casual clothes online for the program
to log in for sessions just prior to the published start time ready with appropriate resources to take notes
not permitted to have phones during the sessions and no other potential recording devices
to remain online for the duration of the session, students will be able to register questions for the presenter through the chat function
to model mature behaviours and be respectful throughout the program.
Please put this in your diary and see Mr Julian Stokes for more information.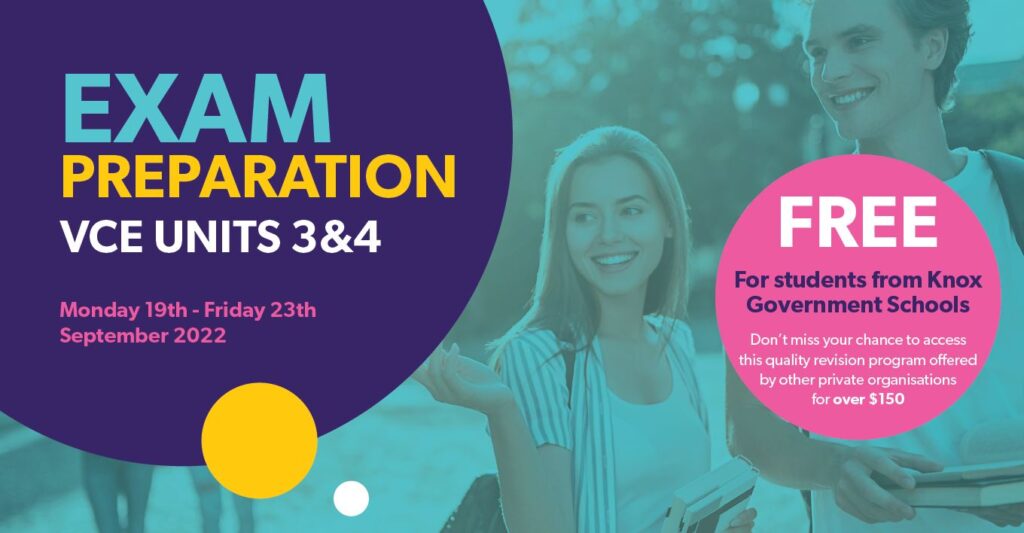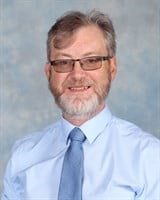 Paul Donaldson
Assistant Principal and Senior School Leader
VCE Studio Art
The VCE Studio Arts students visited the Australian Centre for Contemporary Art and NGV International. Students enjoyed learning about curating exhibitions and the importance of art conservation.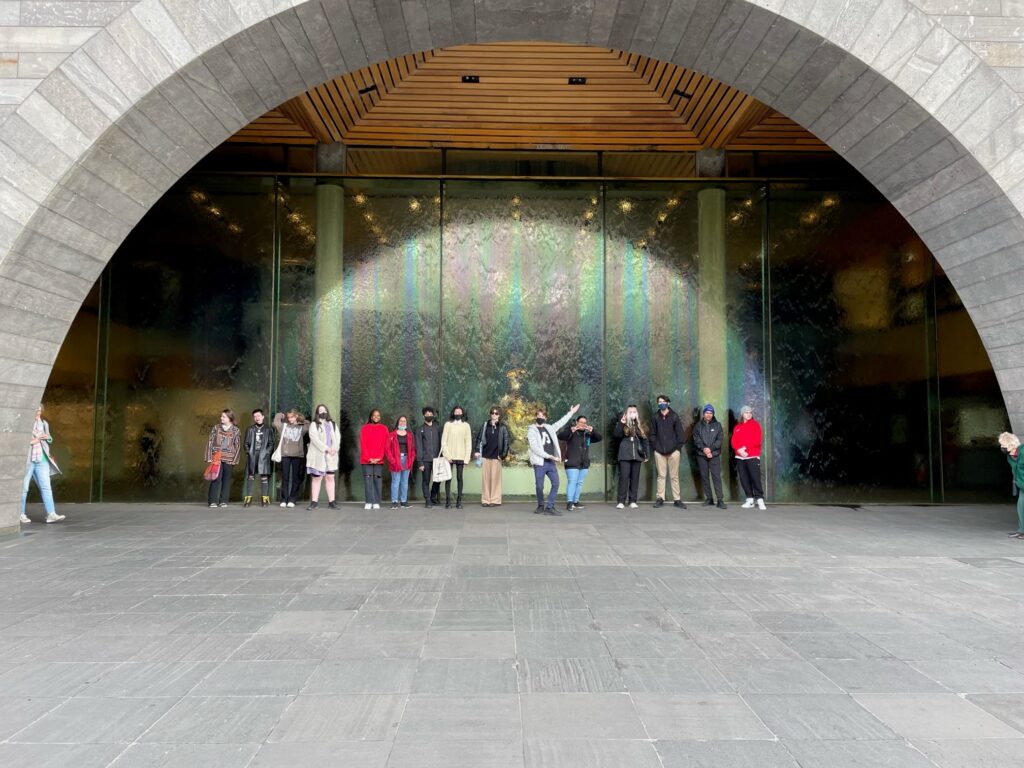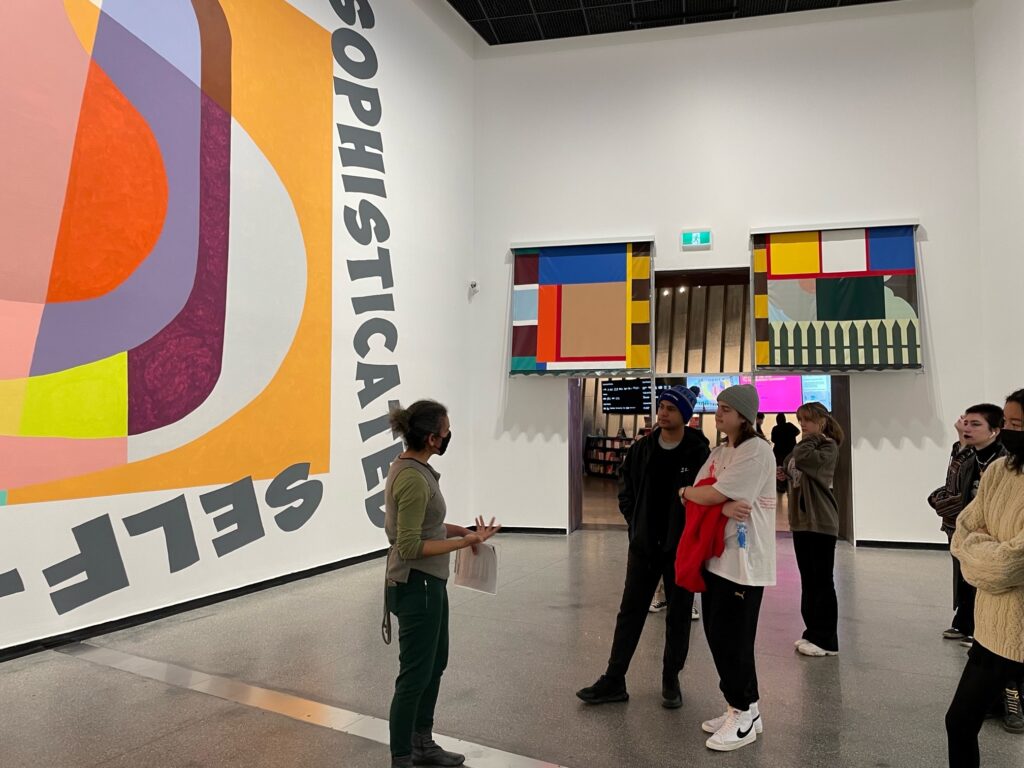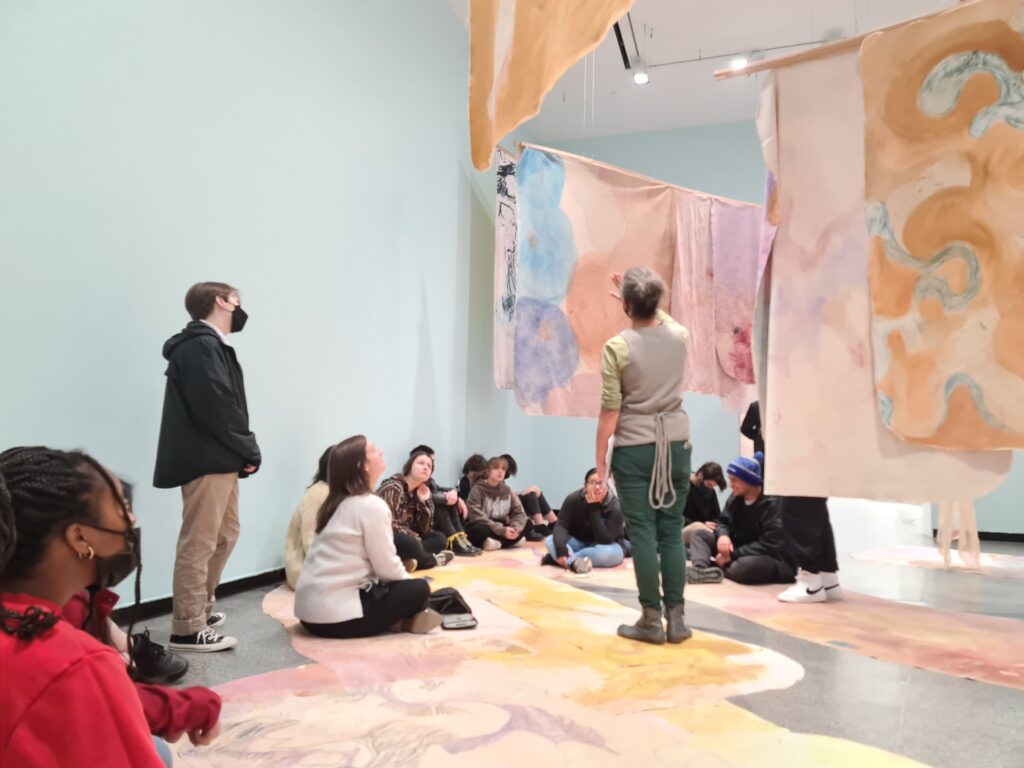 VET Dance
Last week our VET Dance students undertook their second Industry Day for the year. Held at The Space, our dancers had the opportunity to work with 8 industry professionals over the course of the day, and dance with over 150 fellow VET Dancers from around Melbourne. They undertook two workshops and a mock audition for a Cruise Ship Dancer. Our students did amazingly well and many were given call backs for a second round of auditions.
If you're interested in understanding VET Dance as a Year 11 subject in 2023 please see Suzi Pedler in the Performing Arts/PE area.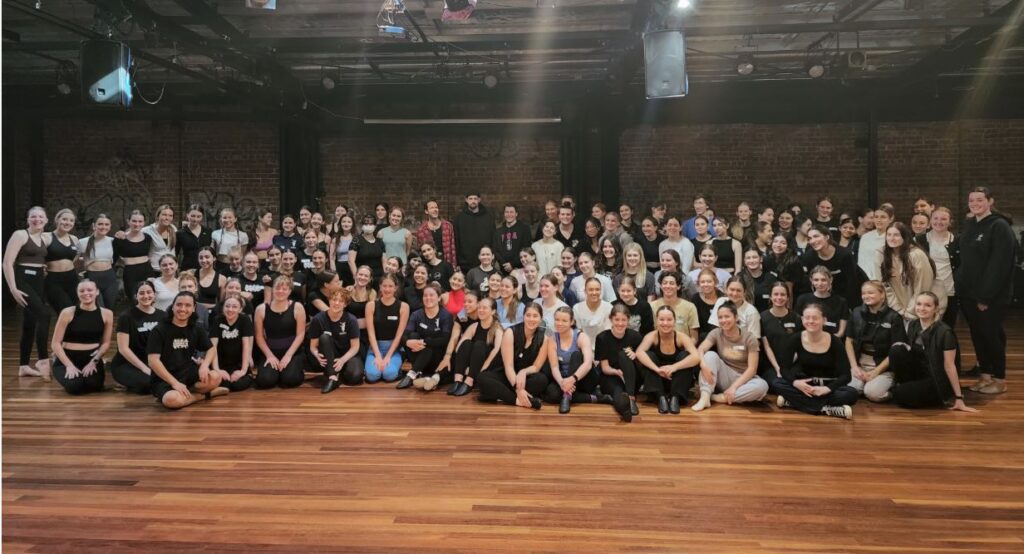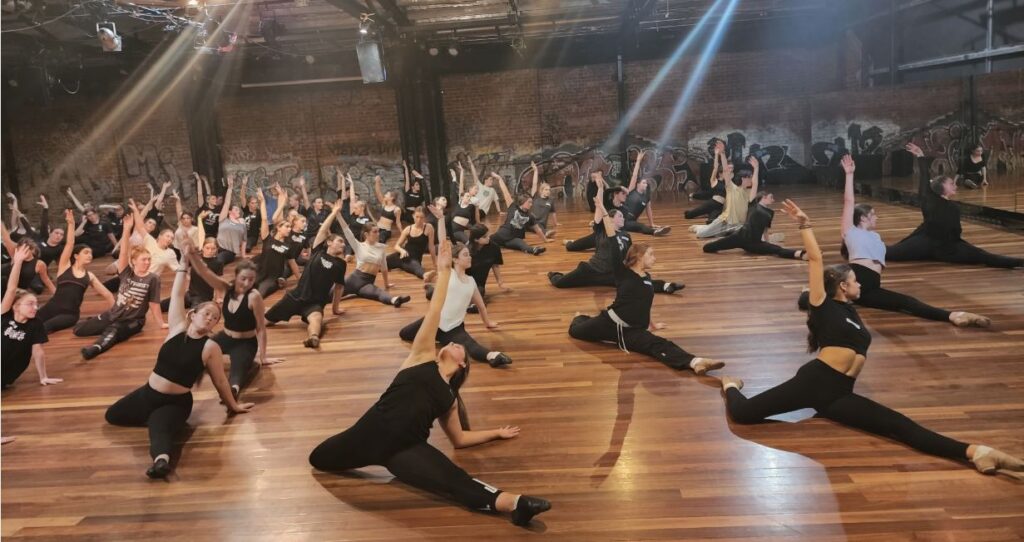 Year 11 VCAL – Road to Zero
Year 11 VCAL students headed into the Melbourne Museum for the Road To Zero experience. Students participated in small activities in the interactive space where they were quizzed, used Virtual reality and explored road safety. Then after a short break, they headed to the pods where and created their very own road safety and campaign. Students had a great day!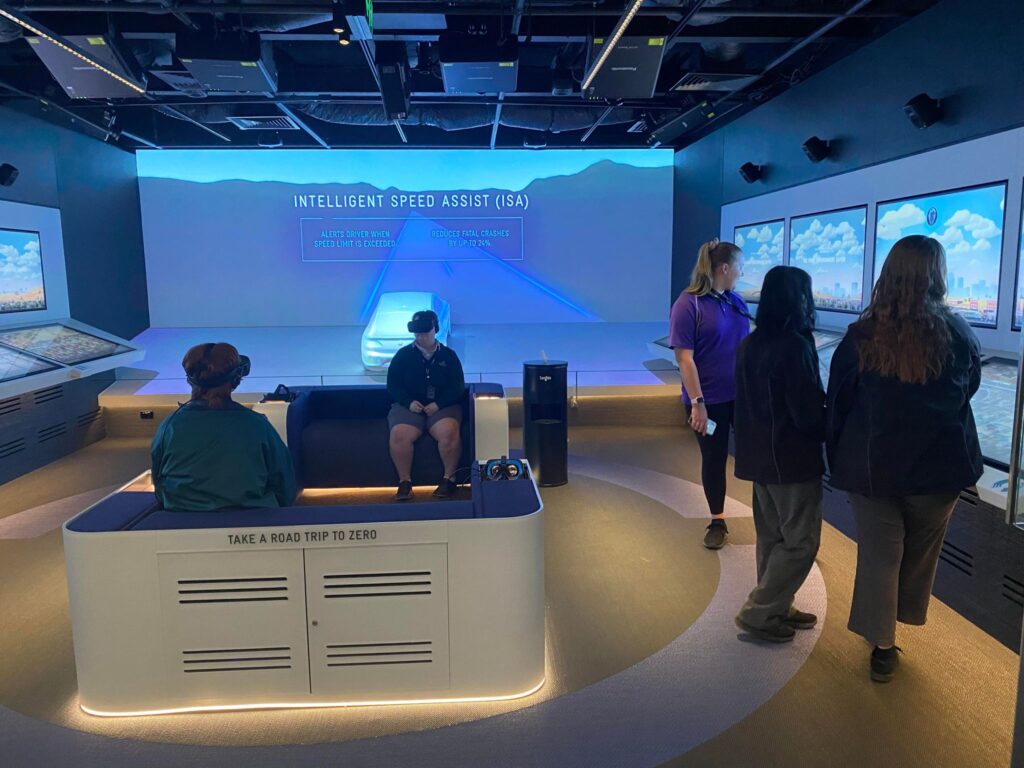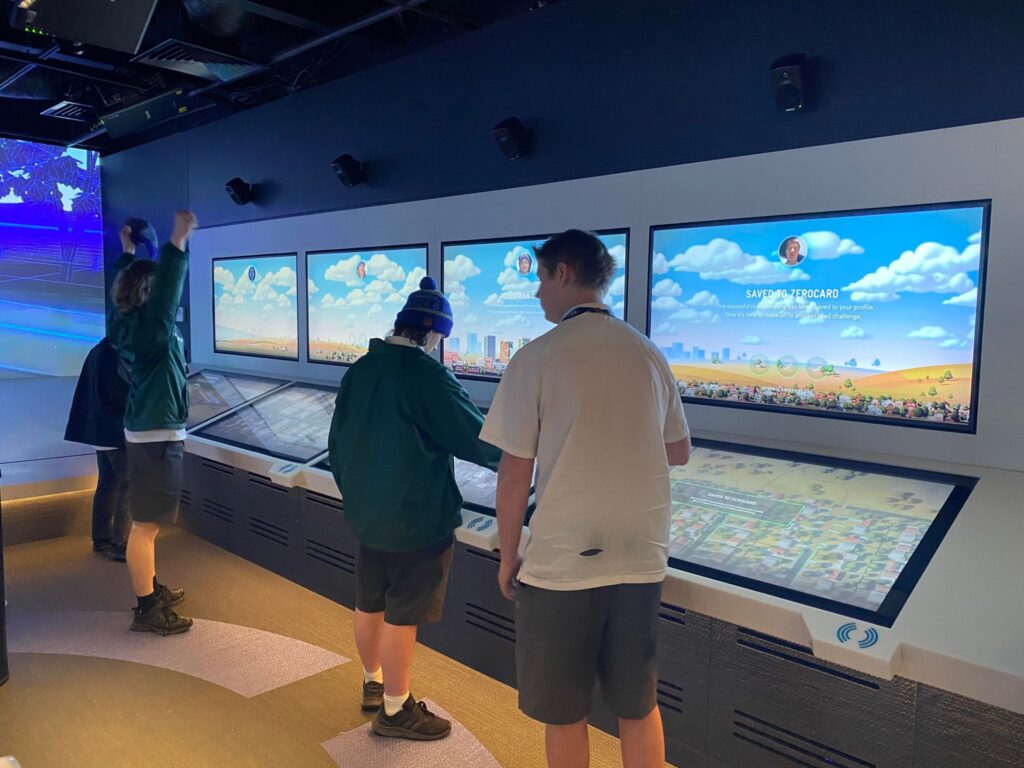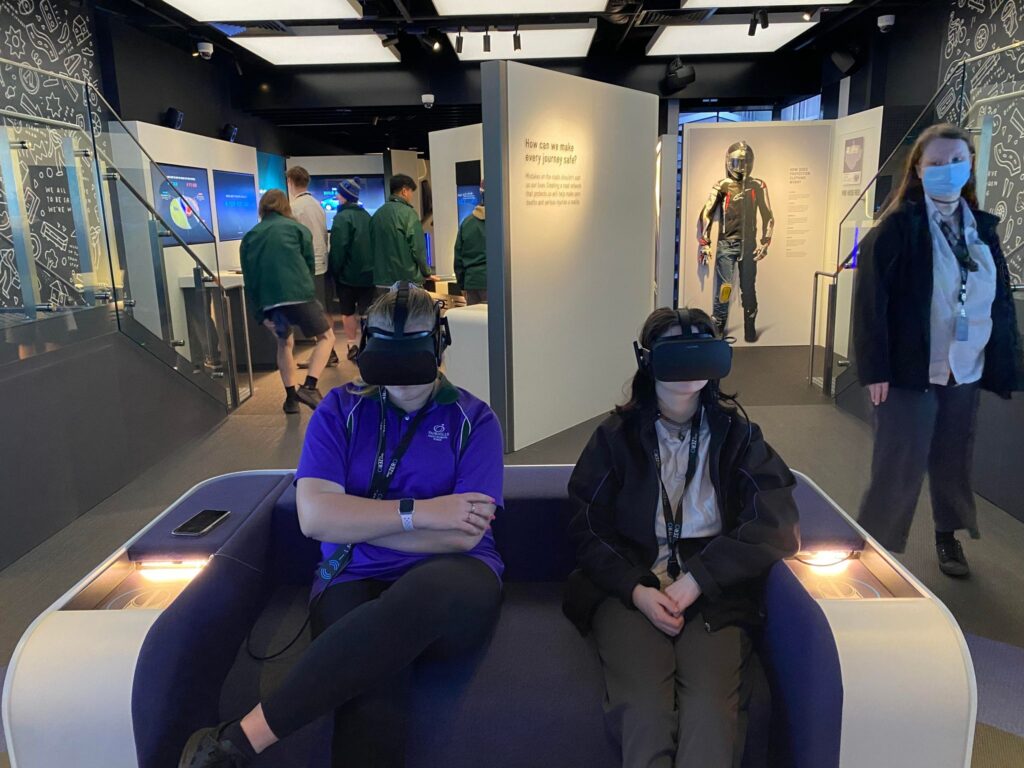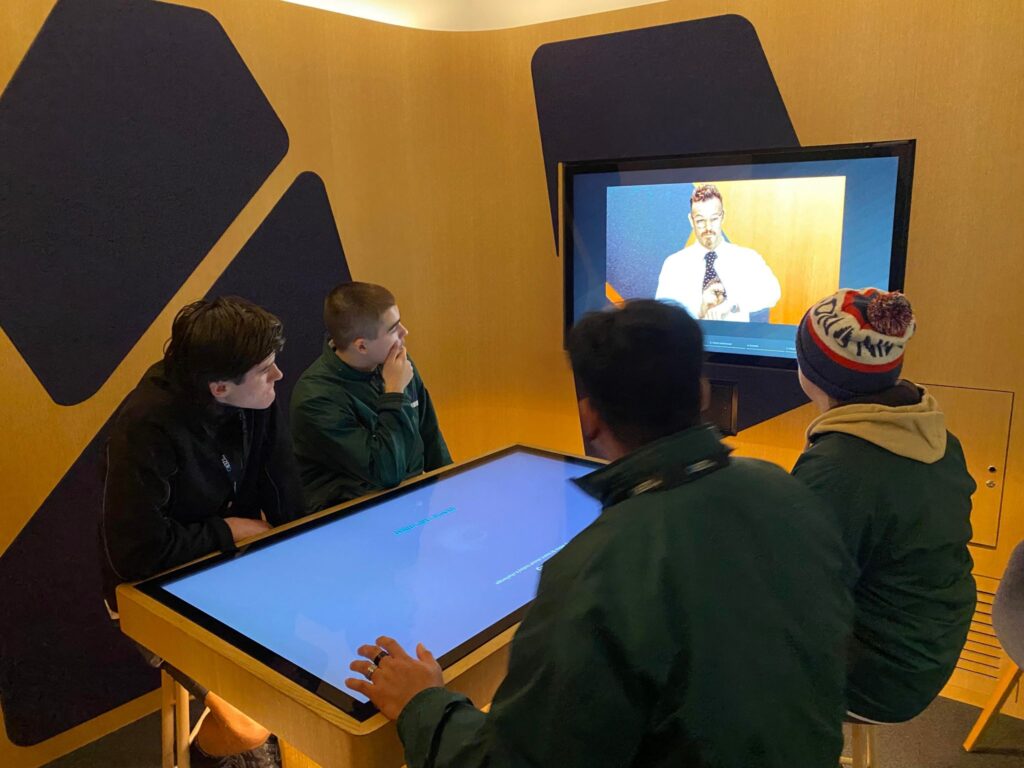 Year 12 VCAL – Escape Room
Year 12 VCAL students had the terrifying opportunity to experience an Escape Room. This experience challenged students' problem solving skills, team work and in one groups case…. Fear!!
There were two groups – One entered a scary dark hospital and the other in an ancient Egyptian tomb.
Ms Power went with the group into the dark scary hospital, and soon regretted it.
There were students who showed great leadership, especially Corey who had a room full of scared girls and a teacher. Huge shout out to him for keeping them 'somewhat' calm.
It was a fun day and all students said…. "NEVER AGAIN.."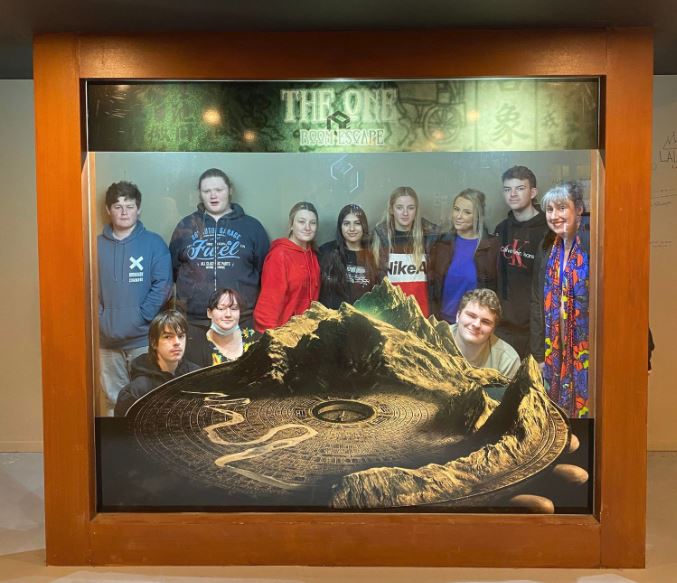 Year 12 Primary School Dress up day
Year 12 students enjoyed reminiscing about their primary school days and came dressed in their primary school uniform last week.  Nearly 12 years of education completed.  Well done and keep going you are almost there!!!!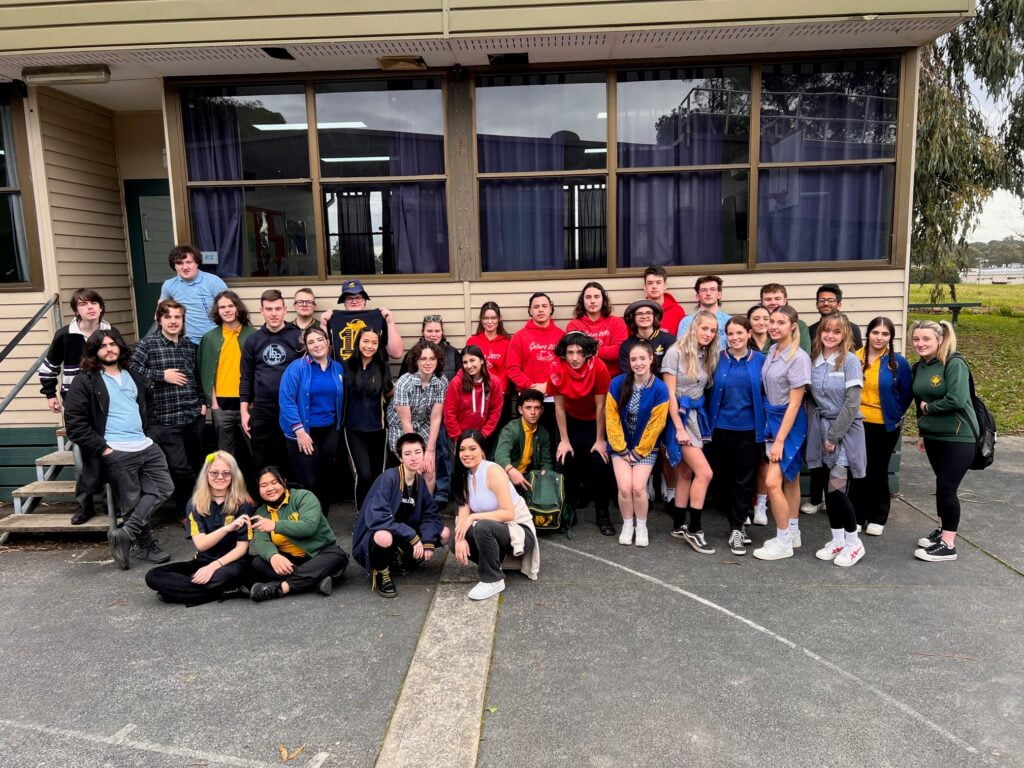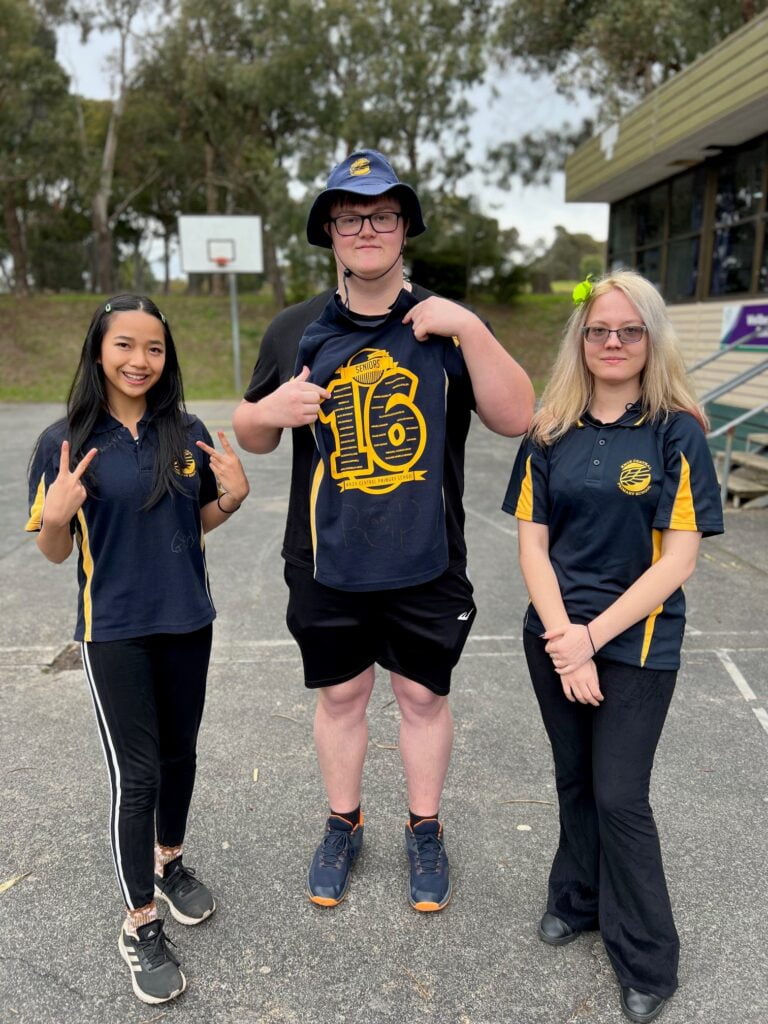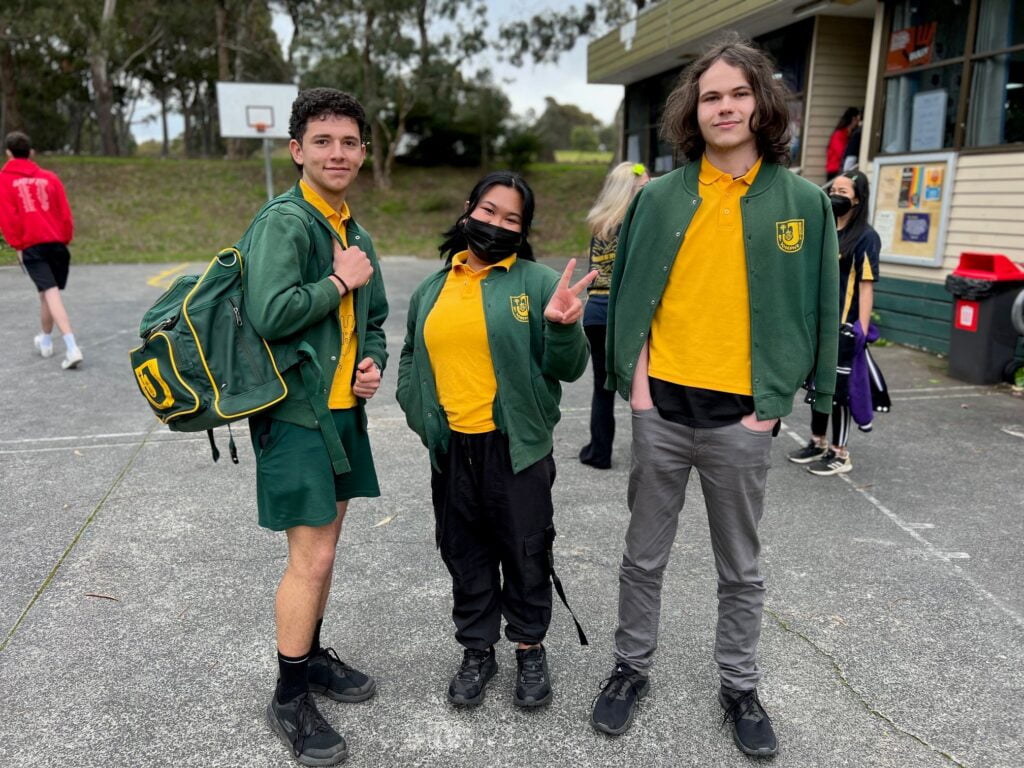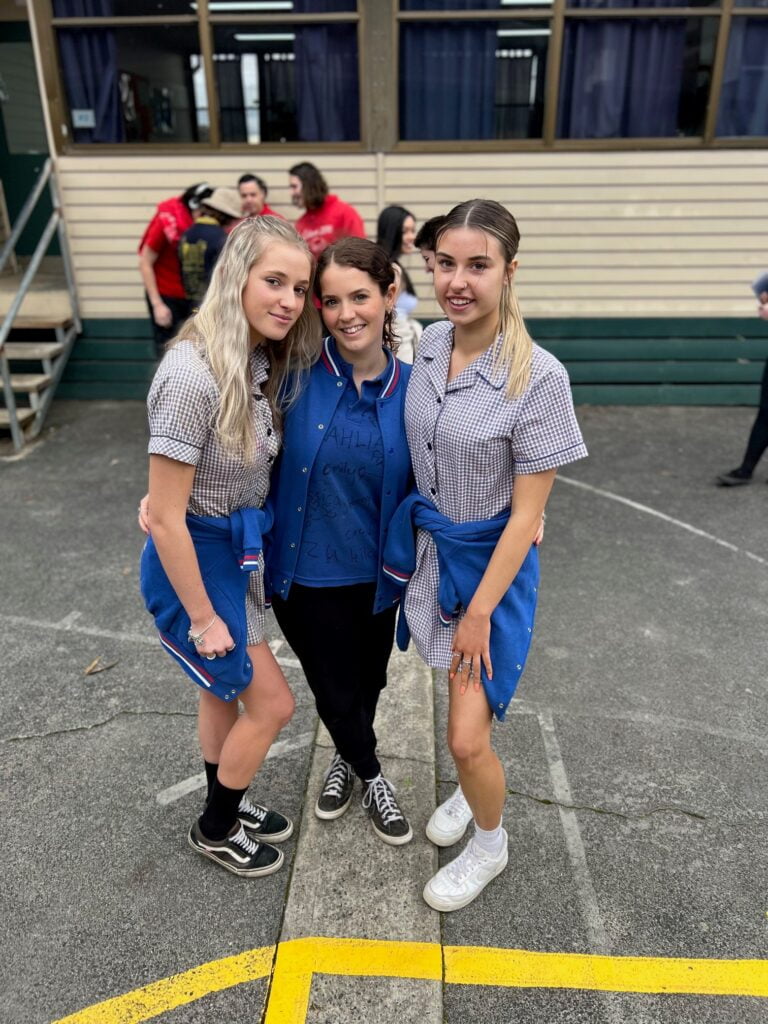 VCAL Students get a Headstart!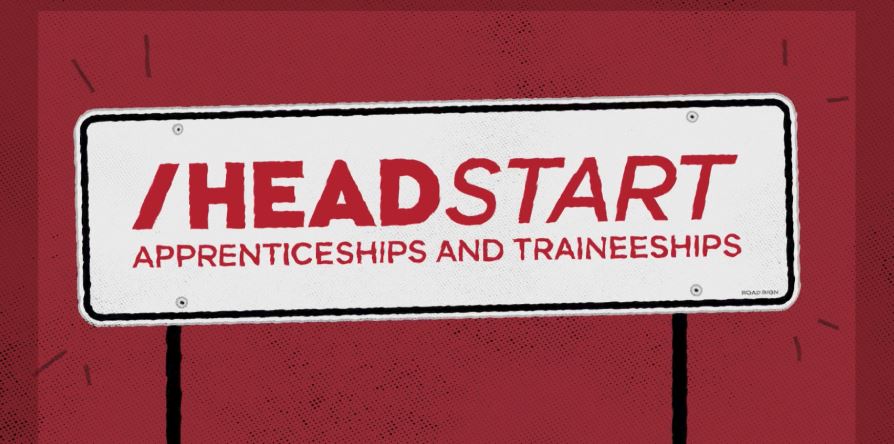 This year we have had five of our VCAL students sign up for part-time School Based Apprenticeships with Headstart:
Gabe – Carpentry Apprenticeship
Luke – Traineeship in Warehousing / Plumbing with Reece
Nathan – Plumbing Apprenticeship
Ty – Plumbing Apprenticeship
Josh – Carpentry Apprenticeship
Headstart is a department organisation that coordinates and supports students in their School Based Apprenticeship. For more details visit: https://www.vic.gov.au/head-start-apprenticeships-and-traineeships
This fantastic program allows students to continue their VCAL studies and achieve a Year 11 and 12 Certificate alongside their Apprenticeship pathway.
All five students completed work experience with their employer first, and once they proved their worth, they were signed up in formal Apprenticeship contracts on a part-time basis. Time and training completed while at school counts towards their final Apprenticeship, plus they are provided the opportunity to remain at school and achieve a Senior School Certificate. A win win situation!
This program usually confirms a pathway for the end of school into a full-time Apprenticeship. Students not only start their formal training at school but their time on the job builds value employment skills.
This program will continue to be a value part of the NEW VCE Vocational Major (VCE VM) from 2023 onwards.
In 2023, as part of the new VCE VM, students will be timetabled to have two days available to participate in a school based Apprenticeship as part of their VCE VM program.
Vocational Major students for 2023, who have a clear idea of their career pathway and would like to get a 'Headstart' on their career are encouraged to see Ms Liz Rundle in the Careers Office to complete an expression of interest form in readiness for 2023.
School based programs are also available for industries such as Business, Childcare, Beauty, they are not just for the traditional trades.
Vocational Learning Superheroes
VCAL seniors are currently demonstrating their Literacy skills by investigating how to make their dream future project come true. Students are reading, writing, and speaking about projects such as tattoo shops, pizza shops, plumbing businesses, childcare centres, mechanic businesses and gyms.
When finding out about how to purchase a gym, Daniel came to a stumbling block. He called gyms and the receptionists had no clue how to answer his questions.
So an ex alumni came to the rescue.  Jarryd Parkes has owned a number of very successful gyms, so he shared his business prowess advice with Daniel via a Zoom call.
Daniel not only now knows how he might start up a gym, but has ticked off some oracy competencies along the way.