Semester 1 Reports
By now students and parents will have had the opportunity to review the subject reports from Semester 1 and reflect on the specific CAT and SAC results achieved. Apart from the grades for each assessment task, it is important to consider the learning culture standards across the board and consider the focus and effort being applied to their studies. It was a difficult semester for some, with episodes of illness and we have had issues with attendance requirements not being met. We are focusing our efforts on improving each student's attendance – if they are not in class for at least 90% of the time then it is very difficult to complete assessments successfully. The 90% attendance rate for each subject is a VCE/VCAL requirement. Students need to consider how they might continue with the successful achievements they made in Semester 1, and for some how they may increase their level of learning success to support their promotion opportunities for the following year.
Subject Selection for 2023
Preparation is now underway as students in the Senior School begin the process of selecting subjects for 2023.
Year 10 and 11 Subject Information Night – for parents/students
Parents of Year 10 and 11 students have been sent an email with details of the Subject Information Night being held on Thursday 21st July. Information will be provided about the new integrated senior learning certificate to be introduced by the Education Department in 2023 that will bring together the Victorian Certificate of Education (VCE) and the Victorian Certificate of Applied Learning (VCAL). These significant reforms will ensure that every student has the skills they need to find rewarding careers and reach their full potential in their chosen pathway. Attending this information night will be an important part of the process in deciding on the next step in their educational journey.  See below for more information.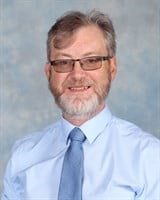 Paul Donaldson
Assistant Principal and Senior School Leader
Year 10 Work Experience
In the last week of term 2, Year 10 students participated in a week of Work Experience.
This program has proven to be invaluable; enabling students to gain real insight into the world of work, develop practical knowledge and skills, begin establishing networks in the world of work and of course help decide their future direction.
Work experience can also be documented in student resumes and help to build a demonstrated interest in an area of work.
Our Students proved themselves to be positive members of the work force and are to be congratulated on their willingness to participate and learn.  Well done everyone.
Pictured below – Kodie at Target / Daniel at Mc Cormack Homes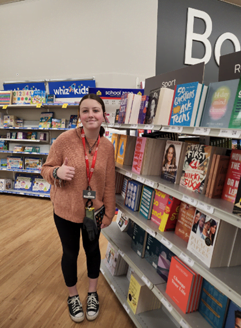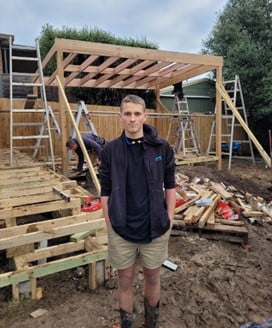 Year 10 – 11 and 11 – 12 Subject Selection for 2023
Year 10 and 11 students will be undertaking subject selection and course counselling in the first few weeks of Term 3.  All times and events will be communicated via Compass, and parents are encouraged to check this regularly.
Key dates:
Year 10-11 Student Subject Selection for 2023
Monday 18 July
Presentation – Introducing the new VCE for 2023
Period 1
Tuesday 19 July
Presentation – English and Maths requirements unpacked
Period 2
Thursday 21 July
VCE Subject Expo – opportunity for students to talk to all VCE subject teachers
Period 5
Thursday 21 July
Parent information Evening – all information presented to students will be delivered to Families

Subject Expo will be open for families

Students will pick up their subject selection pack / survey link

6 – 7pm Subject Expo – Library
7- 8pm Presentation – C Block
Sunday 24 July
Preliminary subject preferences to be registered online
Year 11-12 Student Subject Selection for 2023
Thursday 14 July
Presentation – introducing the New VCE
THRIVE Class
Thursday 21 July
Parent information Evening – all information presented to students will be delivered to Families

Subject Expo will be open for families

Students will pick up their subject selection pack / survey link

6 – 7 pm Presentation – C Block

7 – 8 pm Subject Expo – Library

Sunday 24 July
Preliminary subject preferences to be registered online
Thursday 11 August
Individual Subject selection interviews at allocated times between 1-8pm
To be confirmed
This is an exciting time for our senor students and one that needs the input and support from all of their key allies.
Students will be provided with a resource pack and survey link at the Parent Information sessions and additional resources will be shared in School documentation; Subject Selection Year 10 – 11 and 11- 12.
Don't hesitate in contacting the school if you have any concerns – Liz.Rundle@education.vic.gov.au
Planning for Transition into the community – Year 12 VTAC and Employment
The VTAC website will open for applications to TAFE and University on the 1 August. Timely applications must be made before the 29 September – after which the cost increases.
ALL Year 12 students will be interviewed individually – at allocated times to assist them with this process, including job applications etc.
Applying for University or TAFE is not just a matter of listing courses, it also involves applying for SEAs – Special Entry Scheme and Scholarships both on VTAC and directly with the tertiary providers.
Not all applications are through the VTAC system and students need to be aware of the process pertinent to their selected provider.
Open Days are critical as part of the planning process. A summary of Open Day Events has been posted on Compass. If students can't make it to Open Days they must spend time on provider websites to unpack the details of programs they are considering.
Early Entry offers – many providers have programs that give students some certainty in the form of early offers before ATAR's come out. These programs enable students to gain recognition for activities and involvement they might have outside of school, eg: sports coaching, volunteering with St Johns Ambulance. Students need to check with the provider they are considering has such a program and start the application asap, as these programs close before applications on VTAC.
We will be holding a Parent briefing – via Webex for VTAC and Year 12 transition to work on Thursday 28 July. Details will be posted on Compass in the coming weeks.
Term 3 is always a crazy busy but awarding time in Careers and Pathways. I look forward to working with our students and families. – Liz Rundle
Year 11 Studio Art
The Year 11 Studio Art students have presented some amazing artworks on display outside the office and in the gallery space near the entrance. We had lots of teachers and students vote for the People Choice Award with the following results:
1st Prize – Arshia Talebi for his artwork "Trade at Night." Congratulations and enjoy spending your $20 Zart Art voucher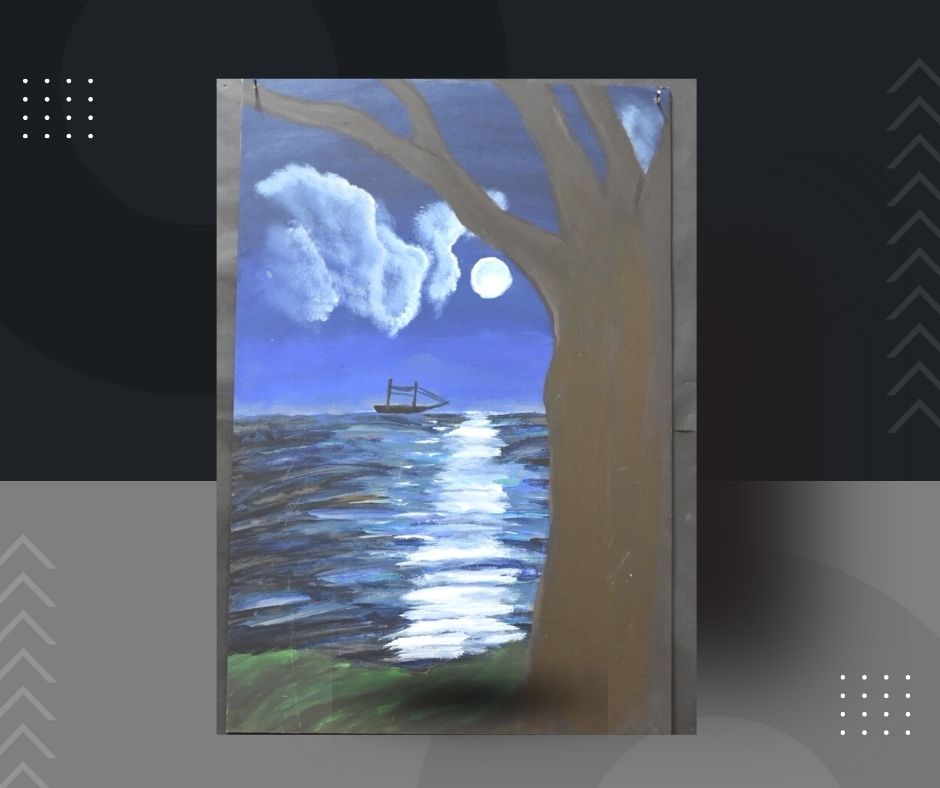 2nd Prize – Lee-Tysha Badon for her artwork "Sunflower Field." Congratulations and enjoy spending your $10 prize for art supplies or tasty trucks.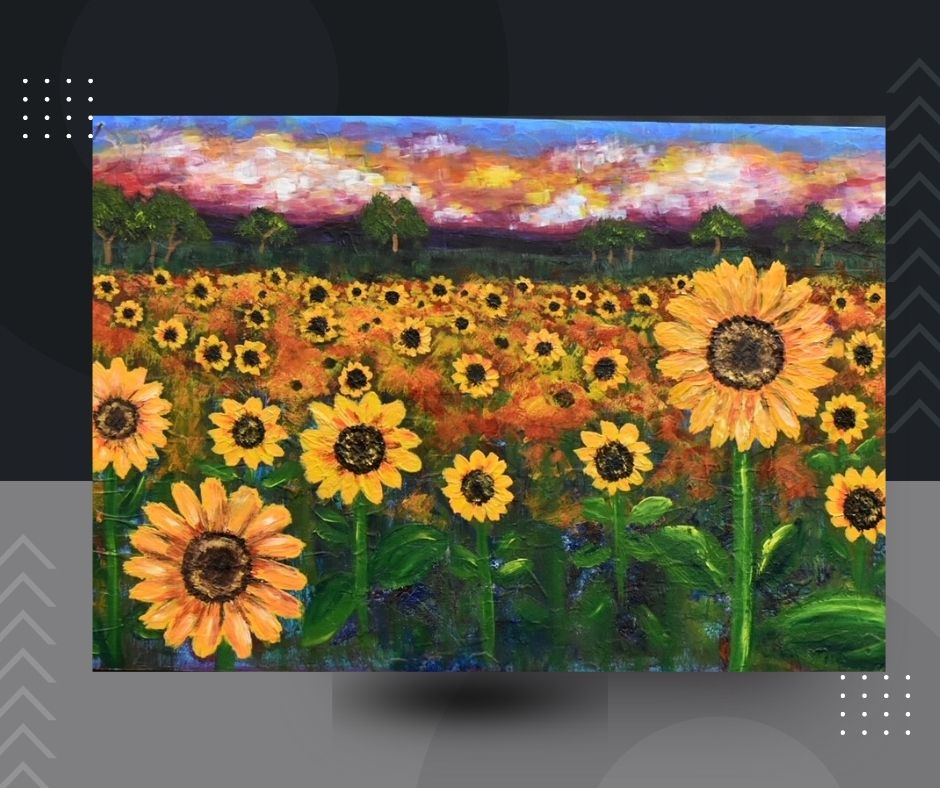 3rd Prize – Clint Obille for his landscape painting. Congratulations and enjoy spending your $5 prize for art supplies or tasty trucks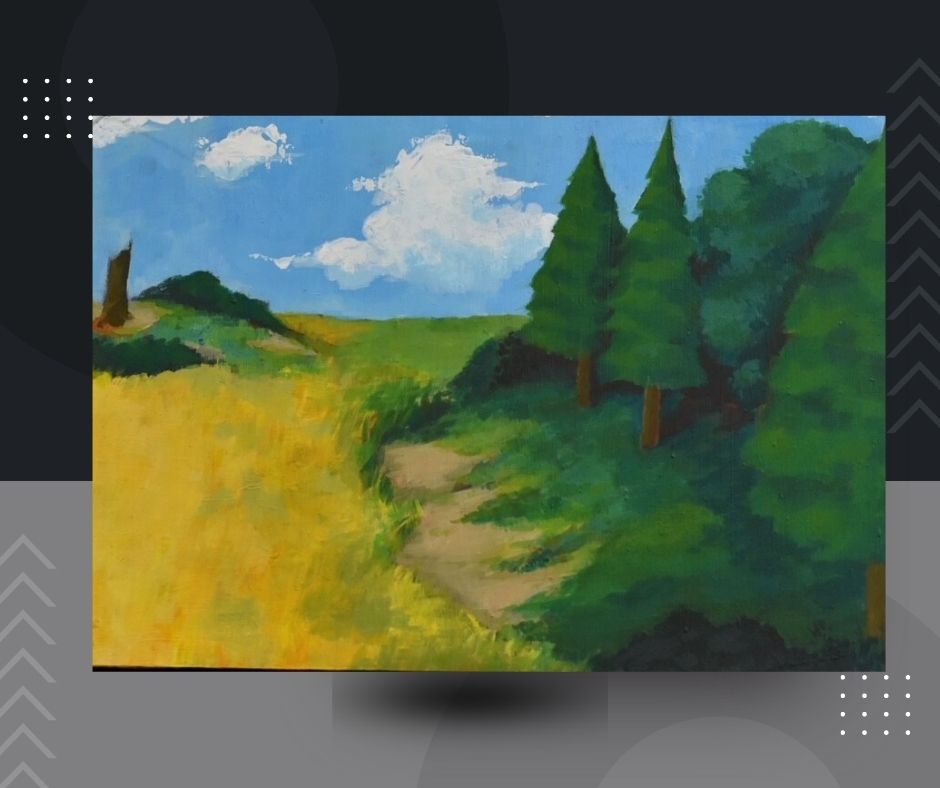 Year 12 Formal
On Friday 10 June, our Year 12 students celebrated their Formal, held at Skyhigh Functions in Mt Dandenong.  Everyone looked amazing and had a wonderful time dancing the night away and hitting up the photo booth. The staff of the venue complimented our students on their impeccable presentation and behaviour. Thanks to our staff members who attended the event.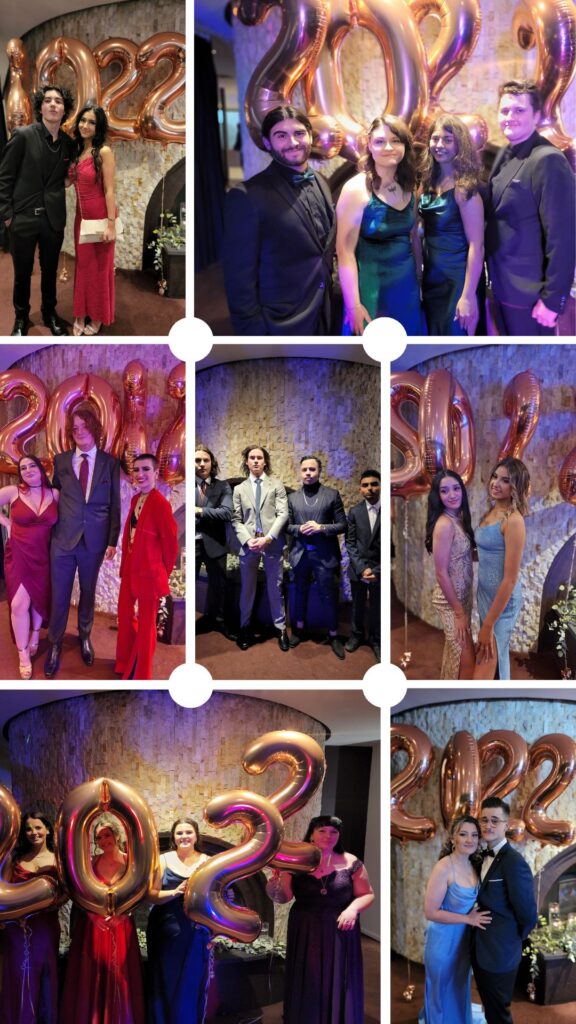 Year 12 Amazing Race
Year 12 students spent the last Tuesday of Term 2, racing around Melbourne visiting Key Tertiary Providers. This event was designed to provide students with the opportunity to find out exactly where Tertiary Providers are located, build skills in navigating public transport and work as a team find key landmarks at each venue.
With the freedom to select the venues they visited, the race enabled students to find out exactly where they might find themselves studying in the future.
A lot of fun was had on the day and comments such as – 'Melbourne University is so big'! and 'La Trobe Bundoora is a long way away' all identified how important such an event is.
Teams had a lot of fun, bonding and planning their adventures. The team challenge at Lunchtime also tested the ability of the team to work together and solve problems.
Congratulations to the winning team who managed to visit 8 different venue around Melbourne CBD and the Eastern Suburbs.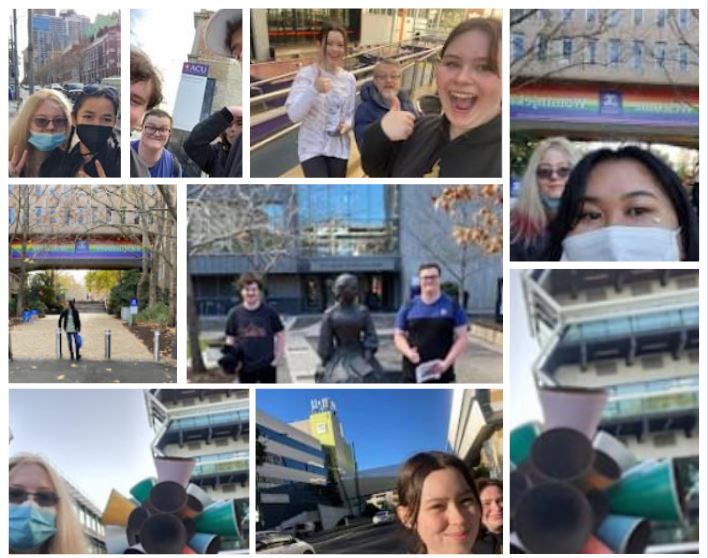 2023 Year 12 Jumper
Year 11 students voted for their preference of either a Year 12 Rugby Jumper or a Year 12 Jacket for 2023.  The Year 12 Rugby Jumper was the winner with 85% votes.
Designs will be worked on by a team of students and after approval from the Principal Group, Year 11 will vote on their favourite design.