2024 Subject Allocations & Pathways
Throughout this term there are many opportunities for students and families to engage in discussion regarding future pathways. Students in Years 10 to 12 have had the opportunity to engage in conversations with Year Level Team Leaders, the Careers Coordinator and other senior members of staff relating to subject choices and pathways beyond school.
Now that students have submitted their subject preferences we begin the process of analysing the data to plan for 2024. Please be patient with us as we take time to pursue possibilities to cater for the various pathways and student interests.
The Fairhills Pathways team aims to empower students and their families with all the latest information to explore a broad range of career opportunities, build skills and prepare them for the global marketplace. Please contact Ms Rundle at the school if you would like to discuss pathway options. Ms Rundle is available from 9 am to 3 pm each Monday, Tuesday, Thursday and Friday. Please visit The Fairhills Careers Website for more information:
https://www.fairhillscareers.com/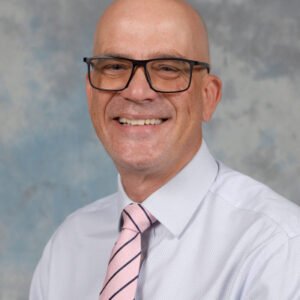 Bill Exton
Senior School Assistant Principal
Year 12 Chemistry
The Year 12 Chemistry class recently had the opportunity to visit Kiosc, Swinburne and participate in a Masterclass in Analytical Spectroscopy. This hands-on experience allowed students to apply their knowledge of various spectroscopic techniques such as infrared spectroscopy, mass spectroscopy, and NMR spectroscopy. During the session, students were provided with an unknown white powder and tasked with identifying its composition using these methods. Through careful analysis of the data obtained from each technique, they were able to determine that the substance in question was caffeine. This practical exercise not only enhanced their understanding of analytical techniques but also highlighted the importance of spectroscopy in chemical analysis.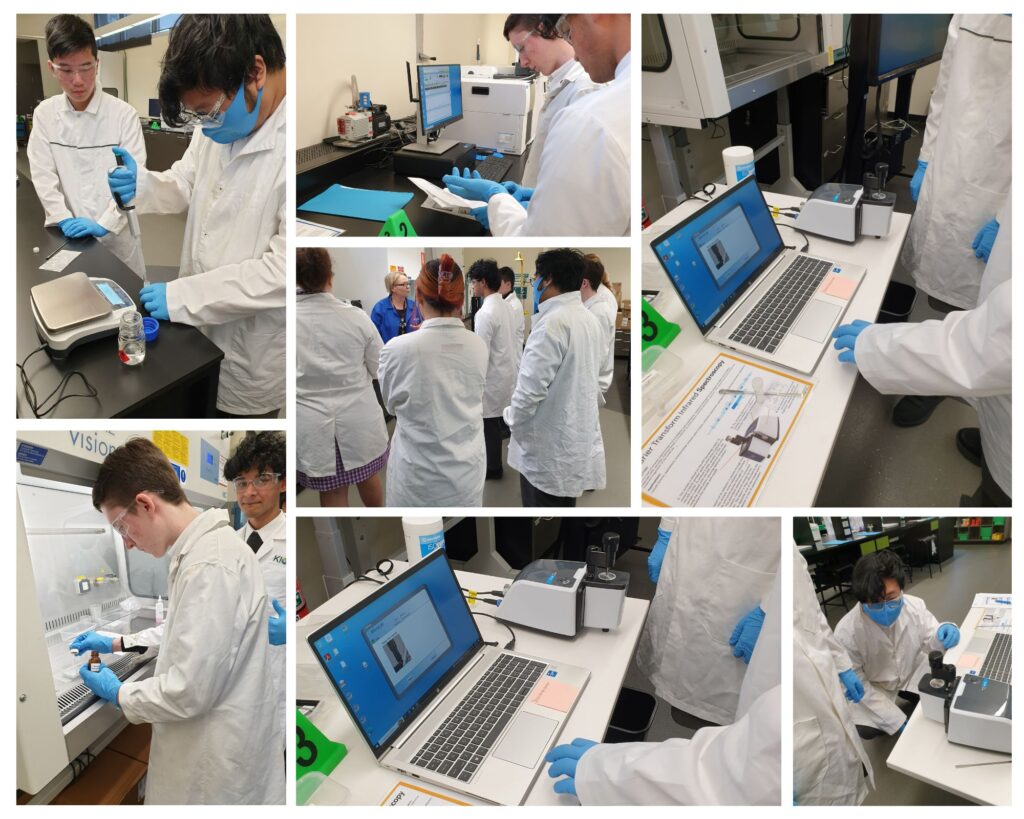 Empowering Women in the Trades
Year 9 & 10 Girls were given a taste of the trades – with a presentation from the Department highlighting the amazing opportunities for girls.
Challenged to build, shape and solve the many off the everyday problems faced by the trades, our students got stuck in and demonstrated some real skill. Trades were presented as hands on (Apprenticeship level) and theoretical (University based), highlighting the breadth of opportunities available across the industry.
Student feedback indicated that not only did the Girls really enjoy themselves, but they learnt something.
The world needs more people in the Trades and females bring a skill set sometimes lacking in their male counterparts; good communication, attention to detail and professionalism.
Hopefully this valuable experience will encourage our Girls to think outside the box and pursue a career in the construction industry.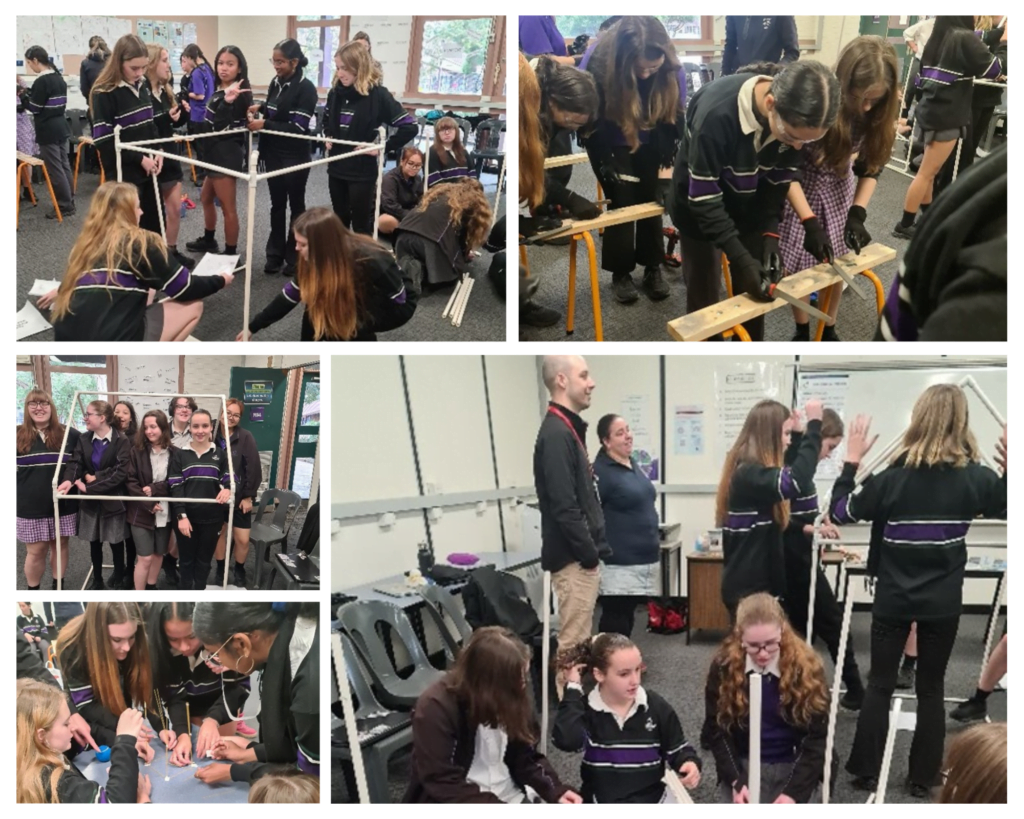 Army Expo – Puckapunyal
Friday 1 September 5 students and myself headed off to Puckapunyal Army base for the first Careers Expo held on base.
This amazing event provided students with the opportunity to meet and greet Army personnel one on one, and find out about all of the fantastic opportunities available in the defence forces. All aspects of this organisation were on show for students to see up close, from communications and I.T., Logistics, surveillance, catering, fire brigade, personal training.
Neville the explosive Dog was a stand out, full of energy.
A fantastically informatic day – with all the career pathways within the Army layed out for all to see.