Subject Selections for 2024
The last few weeks have been very busy with current Year 10 and Year 11 students, families and staff, dedicating a great deal of time to the consideration of pathways and subject selections. It was wonderful to have a supportive environment and see students and families engaging at both the 2024 Year 11 parent information night and also the 2024 Year 12 parent information night a couple of weeks ago. Additionally, our current Year 10 students went to the Exhibition Centre to visit the "Melbourne Careers Expo" and they were treated to a smorgasbord of pathways information. They also visited Swinburne University to further their thoughts about their futures. Subject selection interviews for our Year 10s took place on Thursday 10 August. At the interviews, students finalized choices and ensured their subject selections aligned with their interests.
Year 12 Amazing Race
On Friday 11 August our Year 12 students took part in an 'Amazing Race' excursion. Students worked in teams on a Tertiary Campus (both University and TAFE) discovery tour – organised as an amazing race.
Each team were given a booklet of Tertiary providers along with photo destinations.
Each destination earned the team points. Teams provided photographic evidence that they arrived at each destination.
The goal of the day was for year 12's to :
develop a knowledge of where Tertiary providers are situated.
getting a feel for each destination
learn to journey plan and use public transport
problem solving and team work
build a sense of team spirit as a cohort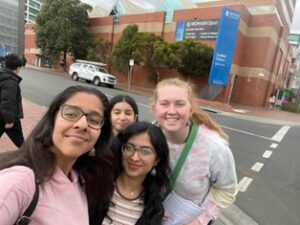 Year 10 'Man Cave' Incursion
On Friday 4 August 'Man Cave' came to Fairhills to facilitate and present an interactive, fun and engaging full-day workshop to our Year 10 boys. The workshop explored topics around gender stereotypes, the social and emotional impact of those stereotypes and how to build positive identity and coping strategies. This workshop aligns with the 'Respectful Relationships' curriculum, as outlined by the Department of Education and Training.
On the day, 'Man Cave' facilitated a space where boys consider their own unique version of healthy masculinity by understanding how gender norms have shaped their perspectives to this point, before being given the choice to grow beyond that. Exploration of personal identity, their unique strengths, how to care for themselves and what their values are, all add up to them understanding how they can reach their full potential.
The day was a great success and our Year 10 boys were a credit to our school. Feedback from the presenters was extremely positive and they thoroughly enjoyed working with our students. Special thanks to our Wellbeing Team for organising this incursion for our students.
Learning Conferences (formally parent/teacher interviews)
Thank you to families for partnering with the school and supporting the learning journey of your child by attending the learning Conferences on Monday 14 August either online or in person. This was an opportune time to hear from teachers and for students to reflect on their participation and engagement in class. A new semester can provide time to set new goals and create schedules that further support their learning.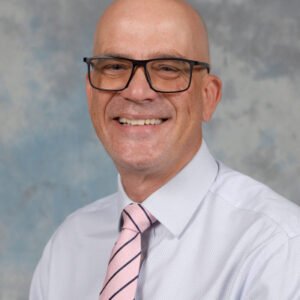 Bill Exton
Senior School Assistant Principal
VCE Art
Our VCE Art students were thrilled to visit the Australian Centre for Contemporary Art and immerse themselves in the current exhibition featuring First Nations artists. The experience was enlightening as they learned about the rich cultural heritage and artistic expressions of these talented individuals. Eager to explore further, they headed to the NGV Ian Potter Centre, where the Melbourne Now exhibition awaited. The interactive artworks captivated their senses, allowing them to engage with art on a whole new level. It was an unforgettable journey into the contemporary art scene, leaving students inspired and appreciative of the diverse artistic landscape in Australia.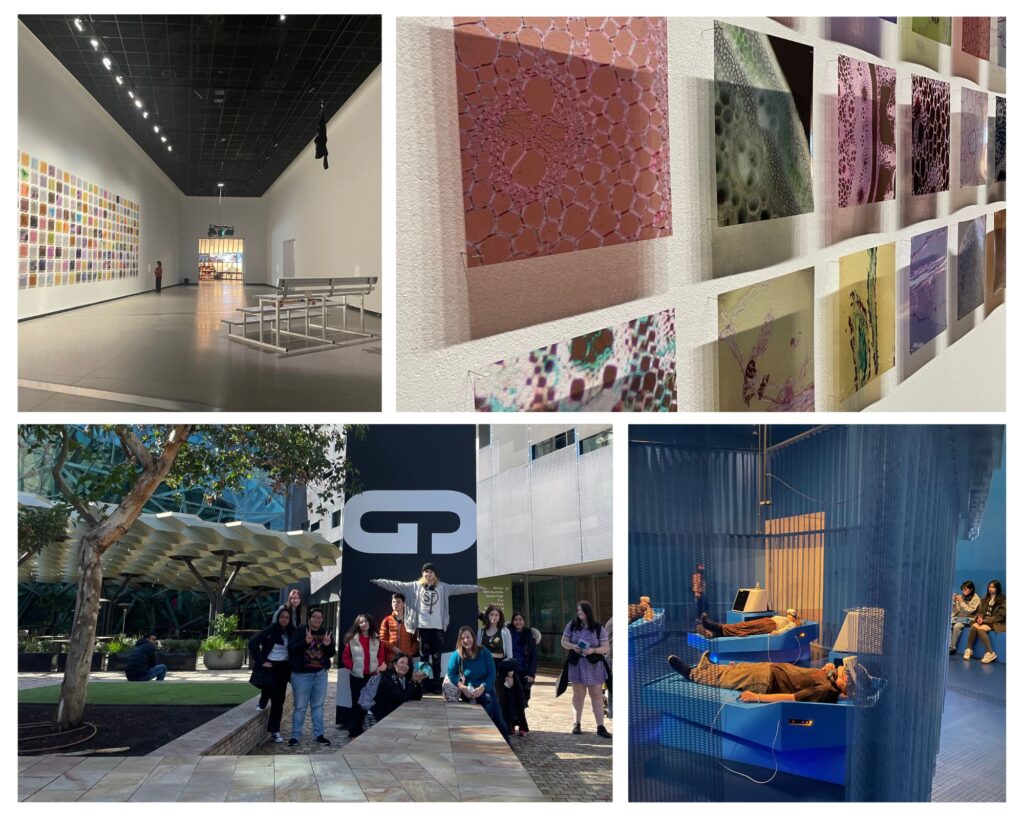 VCE Physics
Last month, VCE Physics students had a wonderful incursion experience, Mission Gravity. Immersed in a VR interface, students explored the relationship between colour and temperature of blackbodies and collected data to investigate Physical Science. They followed a newborn star in the universe until the end of its life. It was a very engaging activity for students to explore Astrophysics.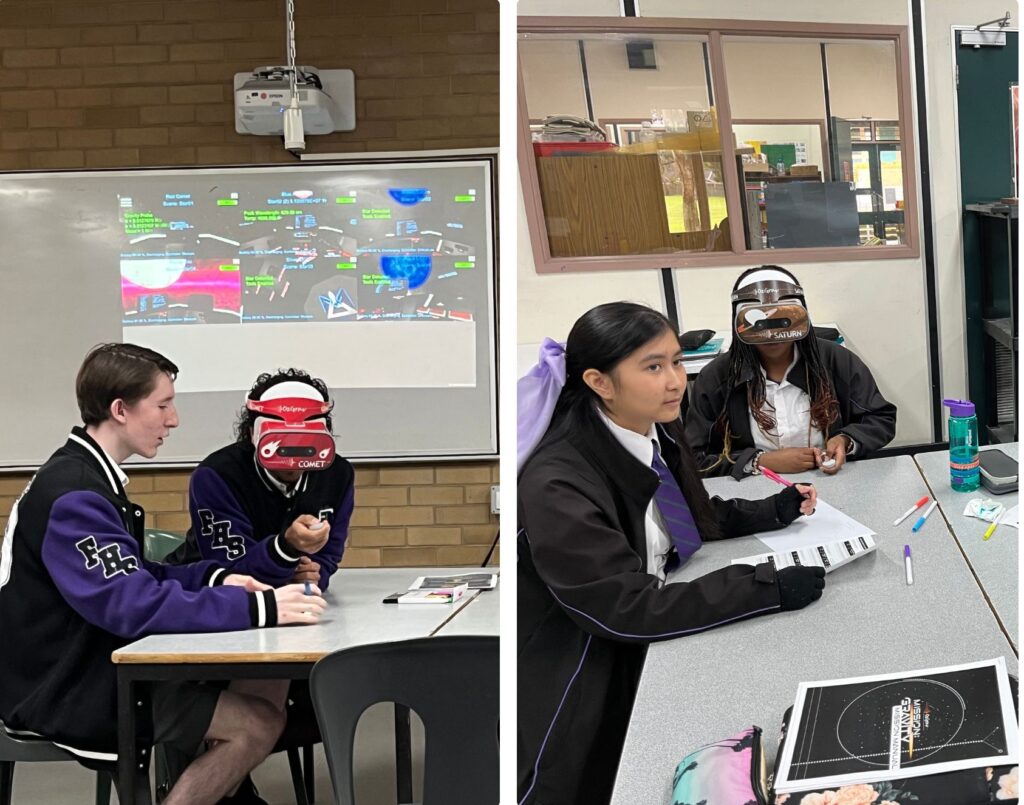 Year 12 Amazing Race around the Campus.
The year 12 students competed in the 'Amazing Race around the campuses', both in the CBD and the eastern suburbs.
Working in teams' students organised their own personalised discovery tour of TAFE's and University locations.
Teams recorded their adventures using their mobile phones. Clue booklets also asked them to identify possible courses that could be studied at each venue. Each answer and photo earned the team points. At the mid-day check in required students to solve a problem and take a risk to earn points for their team.
By the end of the day the year 12's:
Had developed a knowledge of where Tertiary providers are situated.
Had a feel for each destination.
Became competent using journey plan and public transport.
Improved their problem solving and teamwork.
All the while having fun!
Congratulations to Team 'Steal your Ankles' – winners on the day.
Up-coming Careers events
Empowering Women in Trades – Years 9&10 – 31 August
This in school event is designed to provide female students with the knowledge and understanding of opportunities available in the Trade sector for them. One of our successful Alumni is returning to share her journey.
This event is to encourage girls to think outside the square.
See compass for details
Australian Defence Force open day – Puckapunyal 1 September
A group of selected students will be traveling to Puckapunyal to experience open day for the ADF – Army.
Year 12 VTAC applications and planning for 2024 – Interviews.
All year 12 students will be interviewed by the end of term 3 to confirm their pathway and start important planning for 2024.
Students will be provided with individual assistance with their TAFE and University applications, (both direct and VTAC applications).
Students seeking to find employment will be assisted in making sure they have the relevant tools ready, (resumes, cover letters & Interview skills)
Planning for Year 11 / 12 2024 VET
Any student wishing to undertake a VET in school program as part of their VCE / VCE VM program must submit a VET Application form. Students currently enrolled in VET year 1 must re apply for year 2.
VET applications are now open but will not be processed until both the application form and resource fee are handed into the office.
If you have any questions please contact me Liz.Rundle@eduaction.vic.gov.au