As the end of Term 2 approaches, students start focusing on their subject and pathways choices for 2024 and beyond. We are fortunate to have a well-resourced Pathways Department at Fairhills, managed by Liz Rundle, who provides support to students in a range of ways. This is further supported by our THRIVE program where students engage in Pathways activities throughout the year.
We strongly encourage students and families to take the time to learn about the possible pathways and subject opportunities available to students. There are many ways to do this such as:
Exploring the Fairhills Careers website where there is important information for students and parents in all year levels: https://www.fairhillscareers.com/
Engaging in the parent and student presentations/webinars from Elevate Education.
For our Year 10 students reflecting on their Work Experience placement, they will be doing from 19 – 23 June.
For our Year 9 students, discussing their Morrisby Career Profiles with their parents.
Speaking with Ms Rundle about the future opportunities at Fairhills and beyond.
Ultimately, the more informed students and families are about the vast pathways opportunities Fairhills students have, the better choices students will make. This will lead to students being able to achieve their potential and experience success as learners and people over the coming years so that they are future ready.
Year 10 into 11 Parent Information Night – SAVE THE DATE
The Year 10 into Year 11 Parent Information Night is scheduled for Tuesday 25 July. This event is a wonderful night for students and families to explore the many opportunities available to students in the senior years at Fairhills. Current Year 10 students and parents are strongly encouraged to attend to gather information about VCE and VCE VM. The evening will include tailored information sessions and an array of subject booths to explore the variety of subject options and pathways available at Fairhills.
More information regarding the Year 10 into Year 11 Parent Information Night will be sent out to families at the beginning of Term 3.
I would like to thank and acknowledge the significant work and dedication of Ms Rundle, who continues to lead the way with an outstanding pathways program. Our students and families are lucky to have access to such a wealth of information and resources.
Semester Two
Last week students in Year 11 and 12 started Unit 2 and/or Unit 4 of their VCE studies. I would like to congratulate all our students who have continued to grow as learners and people by engaging with all the opportunities Fairhills has to offer so far this year. As we begin Semester Two, I encourage students to think about their goals for the rest of the academic year and think about how they can reach their full potential.
Learning Conferences (formally Parent/Teacher Interviews)
Learning Conferences are scheduled for Term 3. These vitally important conversations will once again be conducted onsite in order to provide as much opportunity as possible for parents to partner with the school. Learning conferences will be conducted on Monday 14 August. We strongly encourage all senior school students and parents to attend, as it provides an ideal opportunity for students, parents/carers and teachers to discuss strategies to improve the learning that is taking place. It also provides students studying Unit 4 the opportunity to discuss focus areas for their upcoming exams.
I look forward to seeing all our students continue studying hard and being the best learner and person they can be as the year progresses.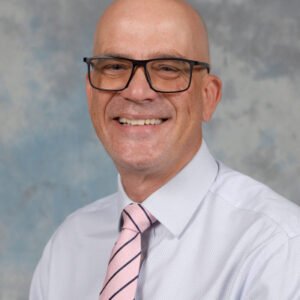 Bill Exton
Assistant Principal Senior School
Year 11 VM Road to Zero
In late May our Intermediate Year 11 VM students travelled into the city to undertake the 'Road to Zero' experience. Held at the Melbourne Museum, this interactive program works on educating our students on the impact that advertising and social media can have on road safety. Our students created an advertisement using amazing interactive smart boards and then went into the exhibition to examine how the features of cars can make a difference to our safety. The aim of the program is to tap into how we can reduce serious accidents on roads and therefore the death toll, to Zero. The VM's had a fun day and learnt a lot in the process.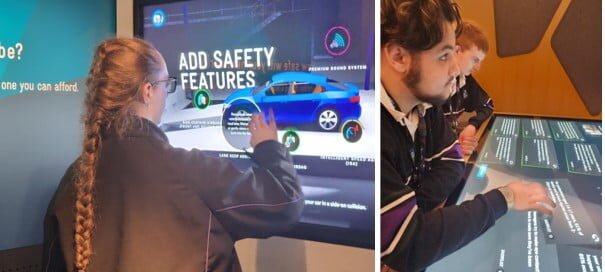 VCE Art Making and Exhibiting
The VCE Art Making and Exhibiting students handed in their folios this week, who includes their impressive artworks and highlights the skills of our talented students.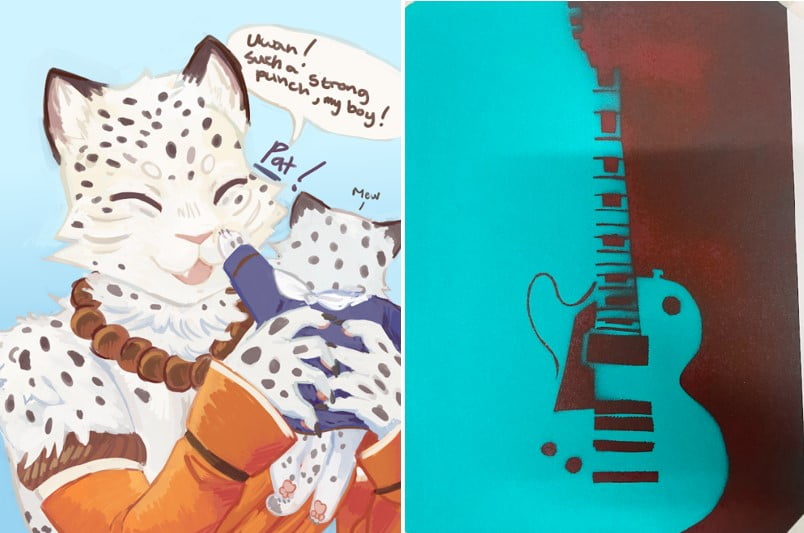 VM Café Update
The VM students have been very busy in the Café this term. Along with cleaning and painting the cafe space, they have been practicing their barista skills making coffees for the teachers. In order to improve customer service they have sought feedback via an online survey. The Café is coming along and we are hoping to have it open to students sometime next semester.

Year 12 Formal
The Year 12 Formal, the Year 12s' most anticipated event of the year, took place on 3 June at the Southern Golf Club. After a lot of planning and devotion to the event, it was a huge success where the graduating class got to enjoy their final year of high school with their fellow classmates. The night provided everyone with a comfortable setting where they were able to interact with one another, putting aside the stress of VCE. The opportunity to create unforgettable memories was well taken advantage of by the attending Year 12s, and the distribution of light-hearted awards surely added to the excitement of the occasion.
The photobooth was also well taken advantage off, as everyone got the opportunity to take home a memorable picture from the night. The food was well enjoyed by everyone, with the dessert being one of the highlights of the night. The awards nominated by students definitely provided a great amount of excitement and something everyone was eagerly looking forward to.
We would also like to thank all the teachers who attended, especially Mr. Exton and Mr. Stokes for contributing to the planning of the event. It was definitely a night we will all forever remember and cherish the memories made.
Ameisha Gupta (12B) – Student Leader – Senior School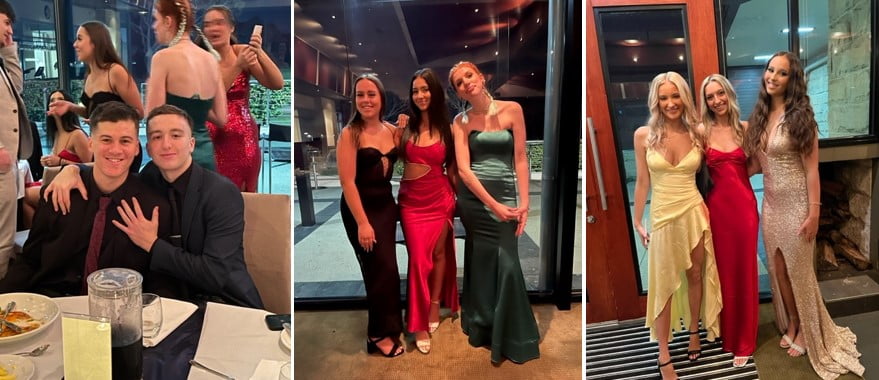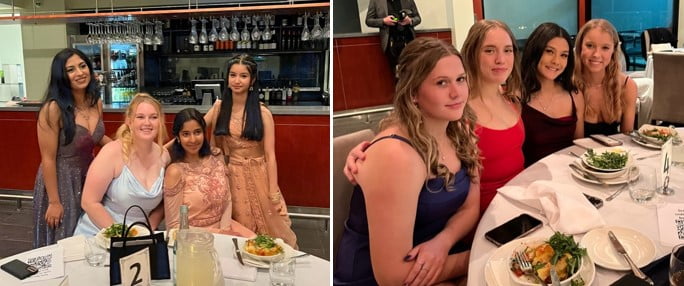 Year 10 work experience
In the last week of term year 10 students were out and about experiencing the world of work.
Changed hours, transport challenges all part of the experience.
We would like to congratulate all the students who took up this opportunity, you have represented the school and yourselves with pride.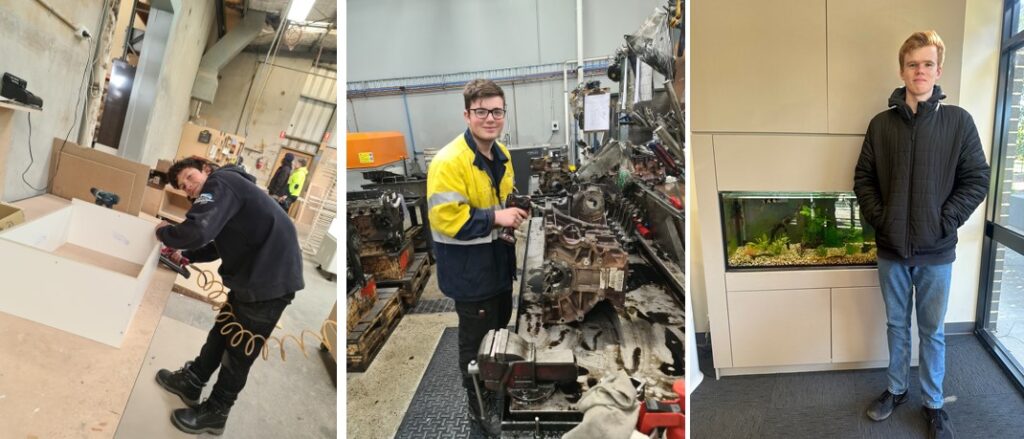 Year 10 Careers Expo and Swinburne Campus visit
On Friday 14 July the year 10 students will be attending the Melbourne Careers Expo at the Melbourne Convention centre in the morning. This is a fantastic opportunity for students to speak to industry professionals and find out about Career opportunities. In the afternoon the students will be given a campus tour of the Swinburne campus in Hawthorn – where they will hear about both TAFE and University pathways.
This event is on campus and requires parent consent and a payment of $10 for the Charter Bus.
Term 3 Course counselling and Subject selection – Years 10-11 & 11-12
Term 3 sees the start of planning for 2024. Students in years 10 and 11, will be asked to select their programs and subjects for 2024.
Across weeks 2-5 students will be provided with details and one on one interviews to help them in their decision making.
KEY DATES for Families include:
| | |
| --- | --- |
| 14 July | Year 10 Careers Expo |
| 18 July | Year 10-11 Pathways Information Night |
| 25 July | Year 11-12 Pathways Information Night |
| 10 August | Subject Selection – Course Counselling interviews 10-11 and 11-12 |
Year 12
Term 3 is a vital term for year 12 students, not only are they finalising their VCE units and preparing for final exams but they need to start actioning steps for the transition from school.
University and TAFE Applications open as of the 31st of July via the VTAC system.
Students intending on working need to prepare all the application resources, Resumes, cover letters, interview details.
All students will be counselled individually across term 3 and offered support.
Key Dates:
| | |
| --- | --- |
| 20 July | Year 12 pathways Information night including VTAC Applications and SEAS |
| 11 August | Year 12 Amazing race – This event allows every student to visit Tertiary Campuses of their choice. |