Mid-Year Exams
Over the coming weeks our senior students will be preparing for their mid-year exams. All Year 10 students will complete exams in their four core subjects (English, Maths, Science and Humanities). These exams will take place over two days on Tuesday 13 and Wednesday 14 June. Our Year 11 & Year 12 students will complete Unit 1 & Unit 3 exams in all subjects (taking place from Friday 2 June to Thursday 8 June). The General Achievement Test (GAT) will take place on Thursday 15 June for all students enrolled in a VCE subject. More information about the GAT can be found here: https://www.vcaa.vic.edu.au/assessment/vce-assessment/general-achievement-test/Pages/index.aspx
More detailed information about mid-year exams will be provided to students, parents and carers over the coming weeks. We wish all our students undertaking mid-year exams all the very best of wishes.
I leave you with a quote from Richard Branson: "If you aim higher than you expect, you could reach higher than you dreamed".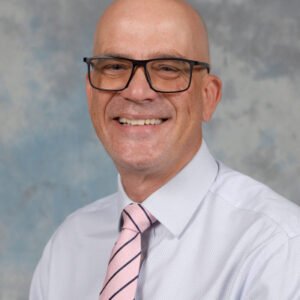 Bill Exton
Assistant Principal Senior School
STEAM – Swinburne Youth Innovation Space Challenge
A group of Year 10 and 11 students attended the Space Challenge Orientation at Swinburne University Hawthorn Campus. Students learned about the current major challenges in space, participated in a few hands-on activities to build relationship with their teammates, and watched some super cool 3D space videos. We met several space scientists, mentors and PhD students from Swinburne University. We also met a lot of students from other high schools and got some great advice from last year's winner team. Our students were really inspired by the program and enjoyed the little taste of the university experience.

Year 12 VCE VM Escape Room Excursion
Another exciting excursion took place on Monday 8 May, with our Year 12 VCE VM students heading into the city for an 'Escape Room' event. Luckily for them, they all managed to make it out! The students got a taste of the city café life before their Escape Room hijinks. They were given a Literacy task to identify the key elements of menus, and how they are used to make information more accessible to customers. The students strolled along Degraves Street and analysed menus. A couple of students even tried the cafés' delicious treats. This task was preparation for the students designing Fairhills' own café menu. Overall, the day was extremely engaging and one that the students will remember for a long time to come!

VCE & Careers Expo
On Friday 5 May our Year 11 and Year 12 students visited the 'VCE & Careers Expo' at Caulfield Racecourse. The expo is the largest education and careers event in Australia. There was a wide range of exhibitors for the students to talk to, including universities, TAFE colleges, training providers, providers of VCE resources, organisations with apprenticeship information and opportunities and organisations with employment opportunities. Our students really were spoiled for choice and most of them came away with lots of brochures and freebies.
Additionally, there was a comprehensive seminar program on offer for the students to take advantage of. These seminars included in depth advice for specific VCE subjects (English, Maths, Biology, Chemistry, Legal Studies, Business Management, Psychology, Health and Human Development), tertiary course advice, general careers advice, current employment opportunities, study advice and gap year options. Our very own Ms Blackson had the honour of presenting the Health and Human Development seminar (and of course our Health students sat in the very front row to offer her heaps of support and encouragement).
Overall, the day was very successful and our students came away with a great deal of useful information.

VCE VM Students positive progress
Three of our Year 12 VCE Vocational Major students have started their Apprenticeship / Traineeship pathways while at school. This amazing opportunity enables them to start their formal training and building up their hours all while completing their final year of school.
A big congratulations to the following:
Bailey – Carpentry School-based Apprenticeship

Noah – Automotive school-based Apprenticeship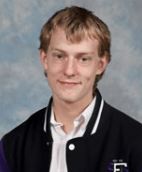 Brayden – Business Traineeship – McDonalds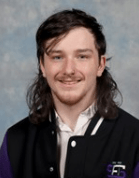 Congratulations guys keep up the great work.
Upcoming Events
Year 10 – Alumni networking event 17 May
Students in Year 10 will have the opportunity to meet and greet past Fairhills students – Alumni, who have had amazing and diverse Career Pathways.
Year 10 Work Experience – 19 – 23 June
All Year 10 students are required to secure 1 week of work experience for the last week of term 2. Details and forms are available in their THRIVE Class resources section. Students are asked to have their documentation completed by the 9 June. Students must be 15 years old to undertake Work Experience.
If you own and business or work for a company that is willing to host a students please let me know – we can always do with more opportunities.
Year 9 Insights
All Year 9 students should have completed their Morrisby online testing. If your student has not yet completed this task please log on to https://www.morrisby.com/morrisby-profile and complete this the quiz. Interviews will be booked in during the week ending 14 May.
Parents are welcome to attend interviews.
Trades Fit Expo
Year 9-12 female and non-binary students are invited to explore the exciting world of trade and tech industries.
Knox Youth Career Expo – KIOSC – Thursday 24 August
Attendees can meet employers career paths, and get expert advice
Knox Youth Career Expo 2023 Tickets Thu August 2023 at 5:30 pm
ADF Expo
Students interested in the Australian Defence Forces are encouraged to come along to the Open day at Puckapunyal on Friday 01 September 2023.
This event has been developed to showcase the variety of careers (full-time and part-time) available in the Army and Defence. It will provide students an insight into:
Benefits within The Australian Army which is one of the world's leading military forces
A valuable opportunity to have one-on-one discussions with ADF members to discuss their experiences and lifestyle
Interaction with Defence Force Recruiting (DFR) team about current job vacancies, salary and benefits, Defence University Sponsorship, Defence Force Academy, GAP Year, STEM opportunities
If you are interested in this event – please see Liz Rundle before the 23 of June. We would like to organise a group but need to know numbers.