It has been a busy few weeks for our Senior School students. Our Year 12 students attended a two day conference in Week 4. The first day was spent at Swinburne University (Hawthorn Campus) and the second day was spent at Deakin University. I was very proud of our students who attended the conference. They were polite and courteous at all times. I won't say too much more about this fantastic event, as Ameisha, our Senior School leader, has provided some more detailed information for you below.
In other news, our Year 12 Biology students attended an excursion at KIOSC, to undertake practical work for their Unit 3 study. Additionally, our Year 11 and 12 Physics students attended an excursion to Luna Park on the Thursday 9 March, to gain some hands on experience of force and motion. Apparently, one of our students saw a neutron asking how much it was for a cold drink. The person behind the counter replied that for them it would be no charge!
Finally, a reminder to please check Compass 'Learning Tasks' for any upcoming assessment (Common Assessment Tasks – CATs and School Assessed Coursework – SACs). A reminder that 'Coursework' talks are a requirement for students studying Unit 1 & 3 and must be completed at least 48 hours prior to SACs. Please contact either Mr Hitchman (Year 10 Team Leader) Ms Henderson (Year 11 Team Leader) or Mr Stokes (Year 12 Team Leader & VCE Improvement Leader) if you have any questions regarding assessment.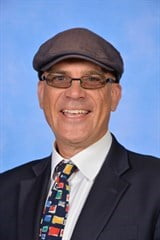 Bill Exton
Assistant Principal Senior School
Year 12 Conference Thursday 23 and Friday 24 February
The Year 12 students had the chance to visit Deakin University (Burwood) and Swinburne University (Hawthorne) on 23 and 24 of February. We, students, had two days to explore the campuses of these local universities and come up with ideas for what might come next at the end of the year, and more specifically, where.
We had the opportunity to visit Swinburne University on February 23 and look at the various degrees and career paths they offered. We had the chance of touring the university campus and experience what it was like to be students there for a day. We gathered at Swinburne University to commence the day, where we heard from a presenter about the different programs the university offers. During our break for recess, during which we all indulged in the café Swinburne provided, we had the ability to explore the campus with a Swinburne University student. We enjoyed the well-being sessions with Mr. Stokes and Ms. Rundle, as well as team-building exercises, to wrap up our day.
We were given the opportunity to tour Deakin University on 24 February. Firstly, We were given a seminar by Elevate on exam strategies and how to maximize our time in Year 12. Ben, the presenter, encouraged many pleasant interactions among the students and provided us with a multitude of helpful information for the long term. We also visited a variety of places on Deakin University's expansive campus with the aid of its students, which many of us found enjoyable.
We really appreciated the days, but more importantly, it made us consider what might be the most crucial next step in our higher education. We are all very fortunate for the chance we were given, especially considering that Covid hindered this excursion from taking place in prior years. We are additionally extremely grateful to Mr Stokes and the other teachers who helped make the conference possible.
Ameisha – Senior School Student Leader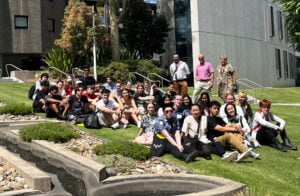 Careers follow up from the conference – Individual pathways interviews.
Every student in year 12 will have a one-on-one interview with Careers and Pathways in term 1.
The purpose of these discussions is to establish goals and start researching the next step beyond the school gate. Students will be allocated a time.
All notes from these discussions will be emailed to students for use in planning open days, expo's and personal research and planning.
Year 9 Insights – Morrisby profiling
The year 9 students will be undertaking their Careers profiling quiz in their Connect class on the 22 March.
This fantastic program is provided free of cost by the education department and is a brilliant way to start a career conversations and planning. The profile provides students with a detailed report of their attributes and strengths in a positive way – and makes links to Career possibilities.
This program requires Parent consent and this can be completed on Compass in events.
I would urge you to register your student for this amazing opportunity. Once the online quiz is completed students are provided with a comprehensive profile report and this report is unpacked in a one on one interview with a Morrisby trained Practitioner.
Dates:
Wednesday 22 March – Students undertake the online quiz – in Connect classes.
Once they completed their quiz Interviews will be scheduled on 22 and 23 May.
For more information please click on the links below
Morrisby Profile – Information for students – Bing video
Up coming Careers events – Term 2
| | | |
| --- | --- | --- |
| Careers Expo – Resources for Courses | Year 11 and 12 | Friday 5 May 12 – 2pm |
| Melbourne Careers Expo and Swinburne Hawthorn Campus tour | Year 10 | Friday 13 May |
| Work Experience | Year 10 | 19 June – 23 June |
| Morrisby Career Insights Individual interviews | Year 9 | 22 May – 23 May |