BookTok
BookTok is the corner of TikTok where book lovers share thoughts and reviews about the books they love — and the books they don't. No matter what genres you enjoy reading, BookTok is always a place you can find your next read. Here are some of BookTok's recommendations that we have in our School Library. Come and see!
Throne of Glass Series
In a land without magic, an assassin is summoned to the castle. She has no love for the vicious king who rules from his throne of glass, but she has not come to kill him. She has come to win her freedom. If she defeats twenty-three murderers, thieves, and warriors in a competition, she will be released from prison to serve as the King's Champion.
Heartstopper Series
A happy, romantic, uplifting graphic novel series that focuses on Nick and Charlie who discover that their unlikely friendship might be something more as they navigate school and young love. The author Alice Oseman has a number of fiction titles that also feature on the BookTok 'to read' list
The Summer I Turned Pretty
A trilogy of young adult romance novels focusing on Isabel "Belly" Conklin and the summers she spends at Cousins Beach with her mother and older brother, along with her mother's lifelong best friend and her sons. As the summer seasons pass, Belly has to choose between two brothers who love her…and she'll have to break one of their hearts.
The Inheritance Games Series
Avery only has one plan- keep her head down, win a scholarship and work for a better future, that is until an eccentric billionaire dies, and leaves her almost his entire fortune. And no one, least of all Avery, knows why. Suddenly she must move into the secret passage filled Hawthorne House, where every room bears the billionaire's love of puzzles, riddles and codes. On top of that, Avery must share the mansion with all his surviving relatives – a family hell-bent on discovering how she got 'their' money. Soon Avery finds herself embroiled in a game with four brothers, generations in the making and everyone in the Hawthorne family is playing.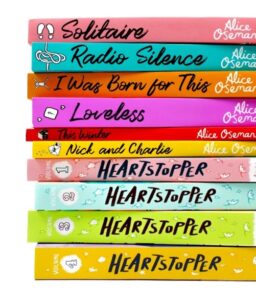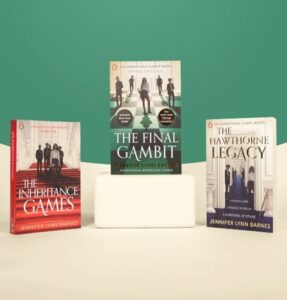 Heather Kirby
Library Co-ordinator