Term 3
The end of the term is close, and I believe we all need a well-deserved break. I want to thank the hard-working and dedicated staff that I am privileged to lead for all their efforts this term.
Thank you to all those students who have participated in the wide range of activities to support the school to build closer connections with our local community.
These have included:
Hooptime – coaching the local primary basketball teams.
We received some incredible feedback from primary principals
"I just wanted to pass on a huge 'thank you' from our staff, students, and families at Kent Park to the students from Fairhills that came along to our Hooptime basketball competition last Friday.
Your students were outstanding!!! They were supportive, organised, enthusiastic and incredibly helpful."
Kieran Denver – Kent Park Principal
Reading program at Knox Park Primary School
Instrumental students attending primary schools and retirement villages
2023 Leadership Positions
The school went through a rigorous recruitment and selection process for the two Assistant Principal roles. I am pleased to announce that the following people were the successful applicants.
Bill Exton
Bill has considerable experience and success in improving student outcomes. He currently oversees a house with 400 students at Brentwood Secondary College. Bill is also a passionate Humanities and English teacher.
Bill will lead:
The Senior School
Teaching and Learning Excellence
Silvana La Leggia
Silvana has a proven track record of improving student outcomes at Fairhills. She takes on any role with vigour, professionalism and with the students at the heart of all decision making.
Silvana will lead:
The Middle School
Engagement & Wellbeing
I look forward to working with them closely so we can attain our vision of "inspiring and empowering members of our school community to reach their full potential in an inclusive and supportive environment."
Construction to begin!
I am excited to announce that May Construction PTY LTD has been awarded the Stage 1 Capital Works. They have been involved in many educational building projects, which included Wattleview Primary School. Please see the link for more information. https://maycon.com.au/
Timeline (ready for use)
Term 3 2023 – Music hub
Term 4 2023 – STEAM and Senior Learning Centre
Term 4 2023 – Landscaping
I want to thank our community for their patience so far. We will keep you updated via the newsletter, eSign and website on the building progress.
School Council
I am pleased to announce that Nicole Blanchard has nominated and been accepted onto the School Council. Nicole has already been involved in a council meeting and provided fresh ideas and suggestions that we are hoping we can implement.
If there are any other parents/carers who would like to join, please contact me via the school's email.
Uniform
Just a reminder that the green windbreaker will not be a part of the school dress code from 2023.
In early Term 4, School Council will decide whether there is a 2023 FHS beanie that can be worn in Term 2 and 3.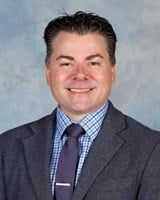 Ian Van Schie
Principal