Fairhills is on the map!
Last Thursday was a real red-letter day for all at Fairhills High School with staff and students only just coming back down to earth this week!
Not only did Year 11 and 12 students receive a fantastic alumni session from Bobbie Bound, Class of 2015, focussing on her successful career pathway and the power of LinkedIn.  The whole school cohort was then treated to a visit from none other than the Victorian Premier himself, Dan Andrews, and the member for Bayswater Jackson Taylor MP to present student positivity awards!
Mr Andrews and Jackson received a very warm and enthusiastic reception from students and staff alike (and of course Scout the school dog!). As a government high school in the 'burbs' Fairhills feels very lucky indeed, not just to have this year partnered with Ourschool to implement the Fairhills Alumni Program, but to also be on the cusp of major facilities upgrade after receiving a Capital Works grant of just over $8 million in 2020. Since then, school and key stakeholders have been working tirelessly on developing flexible learning spaces that meet the needs of our community, with new buildings ready in 2023, just in time for the schools 50th anniversary!
We are very grateful to Mr Andrews, Jackson and their teams for helping ensure our students get the facilities they deserve, ensuring every single student can not only dream big, but also achieve those dreams. Great day for our school!
Check out Page 4 in the Ranges Trader – Star Mail: https://rangestrader.mailcommunity.com.au/digital-editions/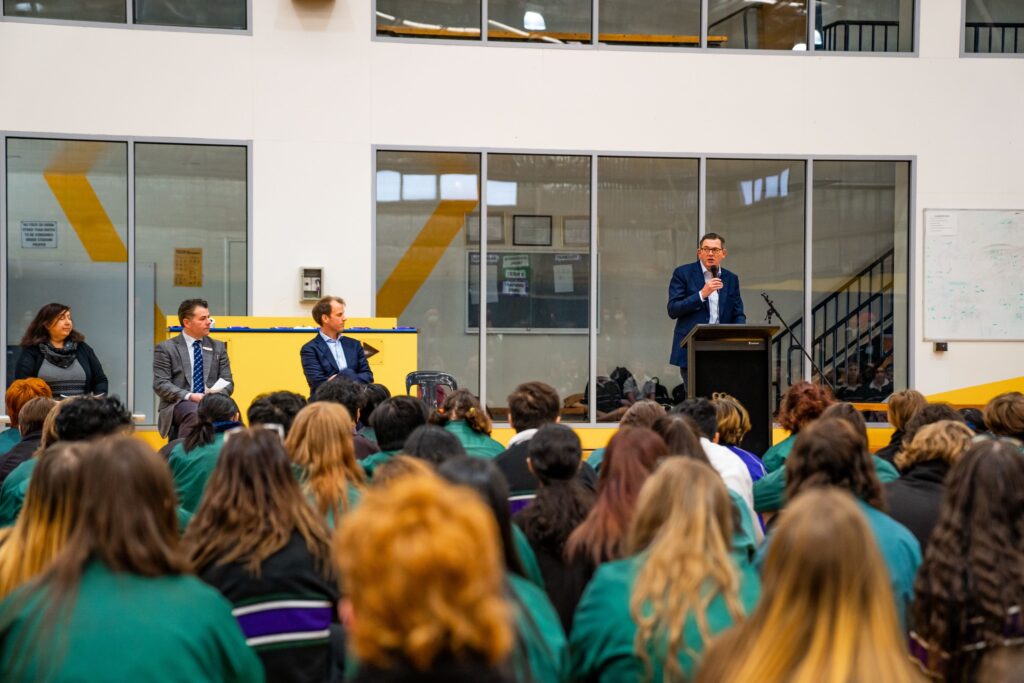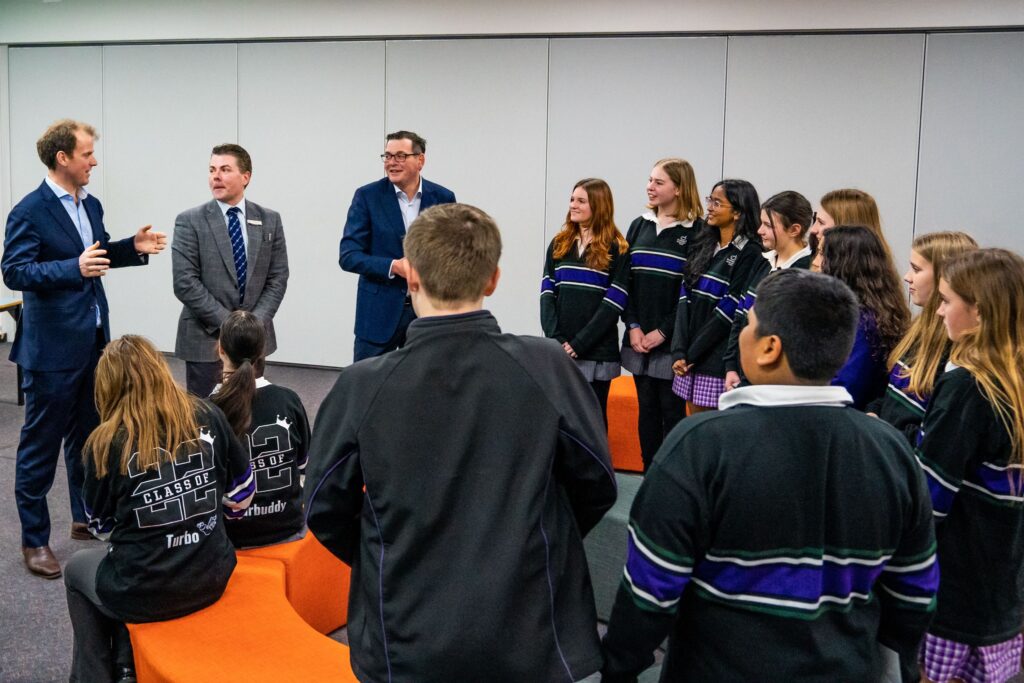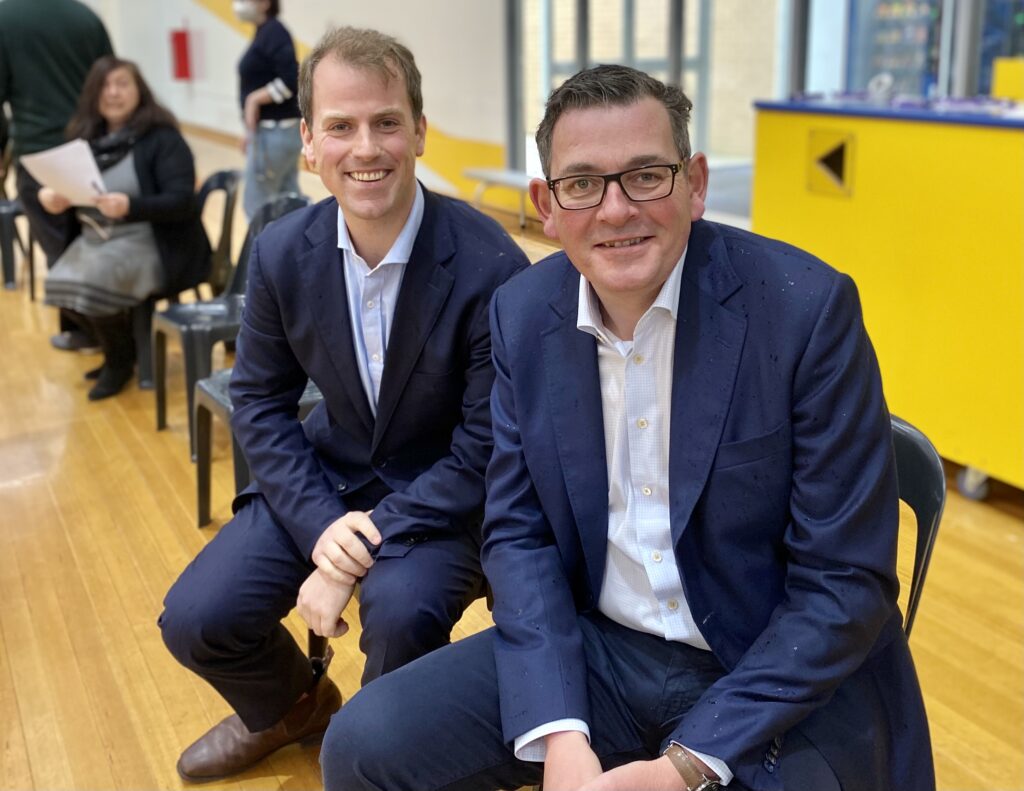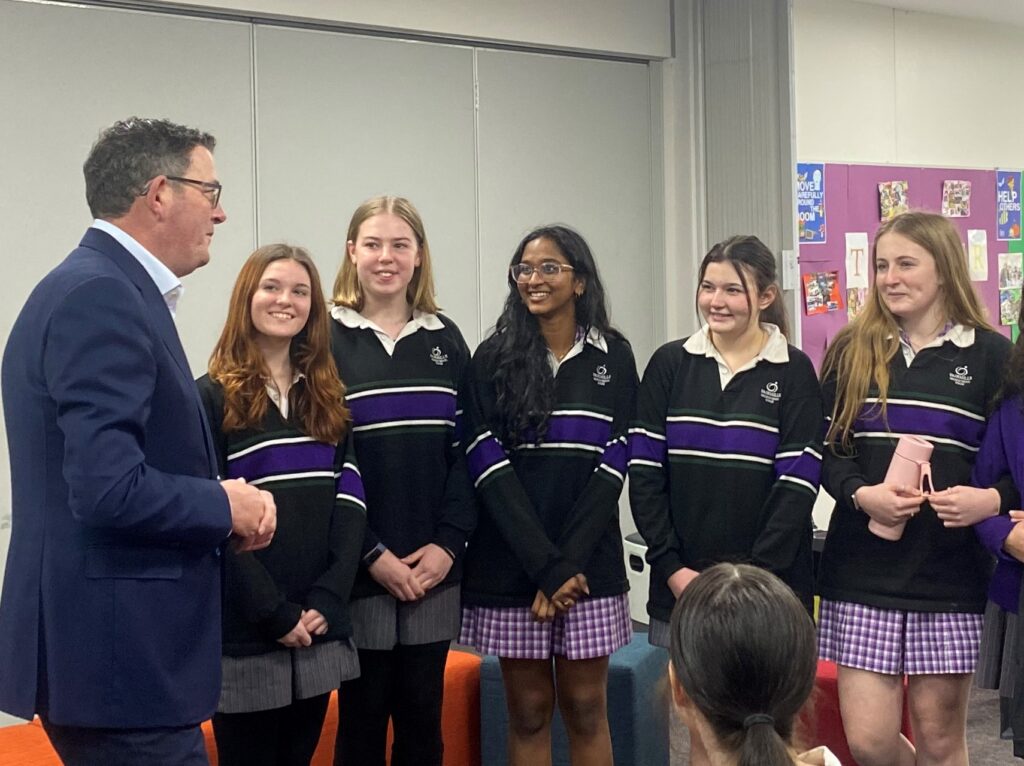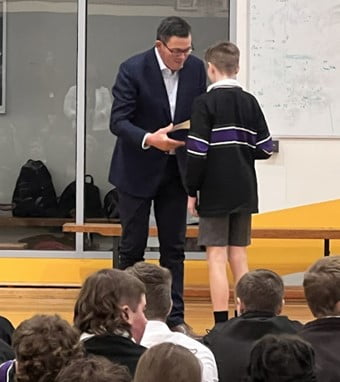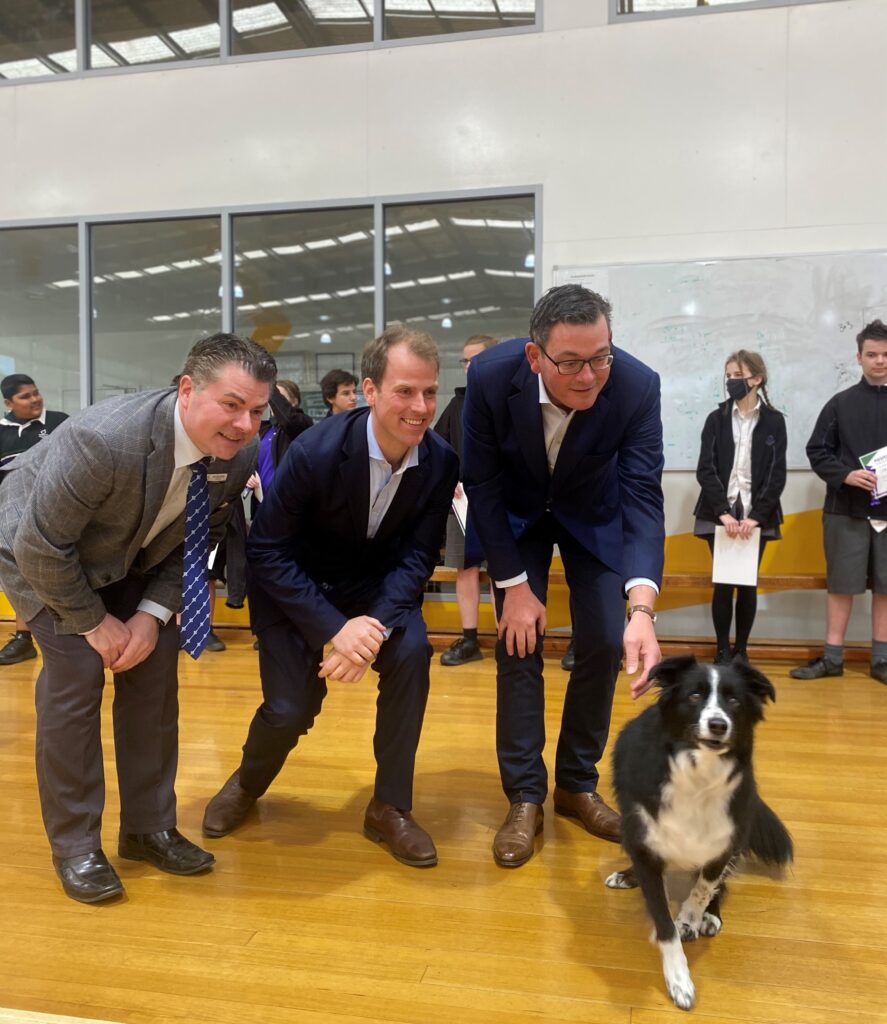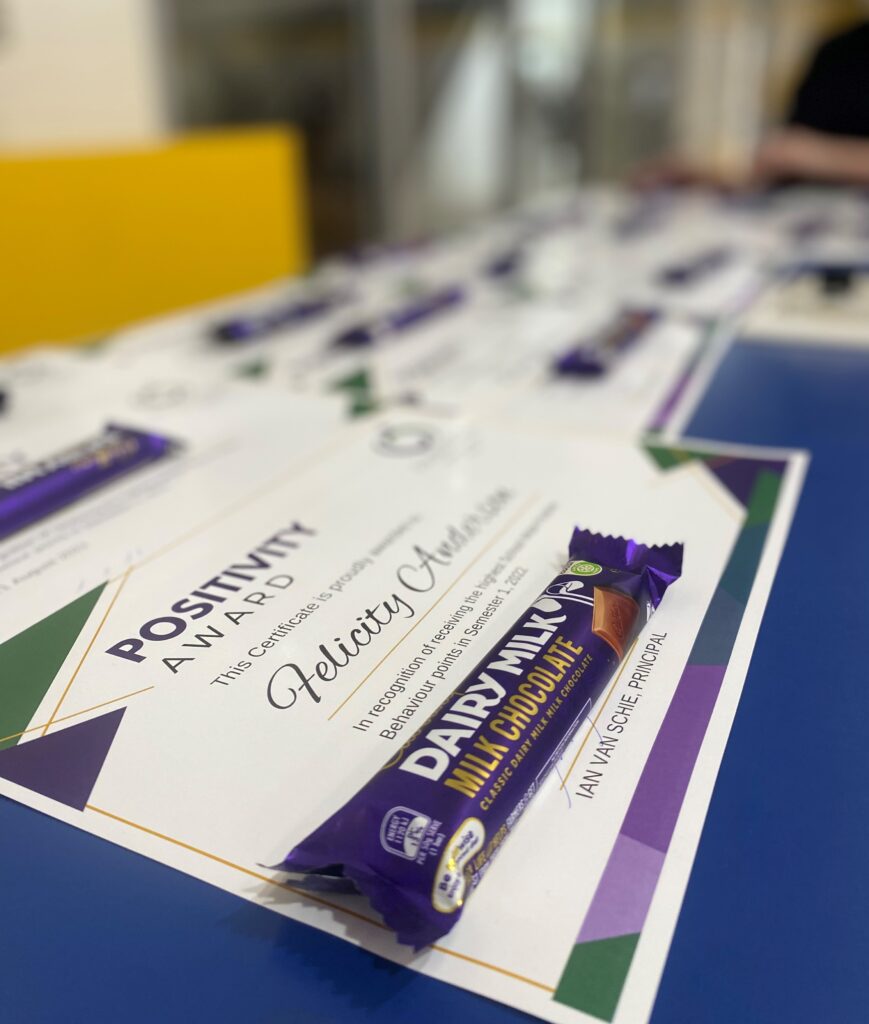 School Council – parents needed
I am sad to announce that Deb McCabe has had to step down from her role as School Council President. Deb has been an incredible member of the School Council. We wish her well.
We now only have two parents/carers on School Council. If a parent/carer has an interest in helping shape the school, I ask them to contact me via the school number or email – 9758 5022 / fairhills.hs@education.vic.gov.au
The position would only require two hours of your time, one a month from 7-9pm.
Your voice matters!

2022 Parent/Caregiver/Guardian Opinion Survey
Our school is conducting a survey to find out what parents/caregivers/guardians think of our school. The Parent/Caregiver/Guardian Opinion Survey is an annual survey offered by the Department of Education and Training that is designed to assist schools in gaining an understanding of families' perceptions of school climate, student behavior, and student engagement. We encourage all families to participate in this survey. Our school will use the survey results to help inform and direct future school planning and improvement strategies.
While previously a random sample of approximately 30 per cent of parents/caregivers/guardians have been selected to participate, this year, all families are invited to participate in the survey.
The Parent/Caregiver/Guardian Opinion Survey will be conducted from Friday 19 August to Friday 16 September.  Please check your email for the link.
The survey will be conducted online, only takes 20 minutes to complete, and can be accessed at any convenient time within the period on desktop computers, laptops, tablets or smartphones. The online survey will be available in a range of languages other than English. These include: Arabic, Vietnamese, Simplified Chinese, Chin (Hakha), Hindi, Japanese, Somali, Turkish, Punjabi and Greek.
Covid-19
It appears that we are over the peak of Covid-19 this year. Reports are saying that future variants will not be as infectious or dangerous. I hope that that is correct.
I want to thank the students and staff who have worn masks to keep us all safer. Wearing Masks is not a cure, but it certainly does help decrease the spread.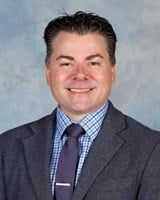 Ian Van Schie
Principal