As we approach the end of Term 3, I wanted to take a moment to express my heartfelt gratitude to you for your unwavering support in nurturing the growth and development of our students. Behind every engaged student, there is a dedicated and caring community, and I am truly encouraged by our collective commitment.
To our wonderful teachers and education support, thank you for your tireless efforts in and out of the classroom. Your passion for education is evident in the progress our students have made. Your patience, creativity, and dedication is always appreciated and admired.
Parents and guardians, you play a crucial role in our students' growth. Your support, involvement, and encouragement at home create a strong foundation for their success. Your partnership with us is invaluable, and we appreciate your trust in our school.
Lastly, to our incredible students, you are the heart of our school community. Your curiosity, determination, and eagerness to learn is inspiring. Your growth, both academically and personally, fills us with pride, and we look forward to witnessing your continued progress next term.
As we reflect on the past term and look ahead to the future, let us remember that it is our collective efforts and support that enable our students to thrive.
I extend my warmest wishes to each and every one of you for a well-deserved break during the upcoming two-week holiday. May it be a time of relaxation, reflection, and rejuvenation.
Wishing you all a wonderful end to Term 3 and a bright start to Term 4.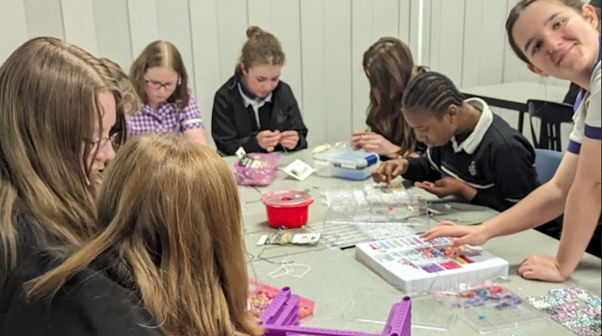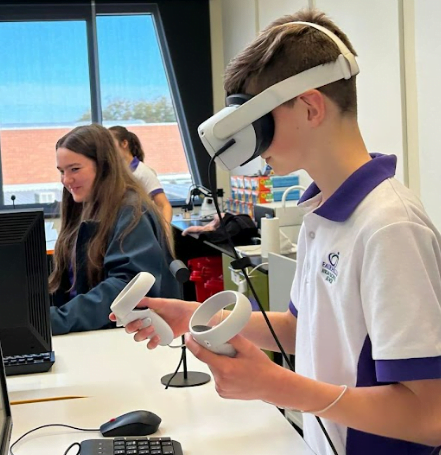 Fairhills at 50!
2023 is the year Fairhills High School celebrates 50 years of history-making – a significant achievement for any school or organisation.
Our 50th anniversary will be a memory to hold for all current and former students, staff, parents, and the community. As an amazing school, we want to share our experiences of the last 50 years and look back to see how the school has changed from 1973 to now and see just how far it has come.
Celebrations will include a formal, dinner at an off-campus venue on Friday 6 October (book here, followed by on-campus 'Sunday Funday' celebrations 11am-4pm on Sunday 8 October.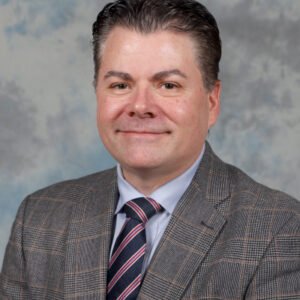 12 Months free internet at home
The Australian Government has established the School Student Broadband Initiative to provide free home internet for one year for up to 30,000 eligible families with school-aged students.
The initiative aims to boost education opportunities. NBN Co is leading the rollout of this initiative across the country.
How the School Student Broadband Initiative can help your child
Children who can access online learning at home as part of their education are more likely to engage in classroom activities.
Access to fast internet at home can also support children to build their digital skills, learn how to safely use the internet and take part in a world that is more reliant on digital technology.
Eligibility
To be eligible, families must:
have a child living at home enrolled in an Australian school in 2023
not have an active National Broadband Network internet service at their home (having a mobile internet service does not affect eligibility)
live in a premises that can access the National Broadband Network through a standard connection. NBN Co will check this for you after you apply
register interest with your school and complete a consent form to be assessed for eligibility.
How the School Student Broadband Initiative works
If you are eligible, your home internet service will be provided at no cost for one year with a participating internet provider over the National Broadband Network. Each internet provider has its own step-by-step process to get you connected, which may involve you providing identification.
Once you sign up, the internet provider will help you set up your connection. The initiative does not include devices such as a computer or tablet. Other members of your household can use the internet service provided through this initiative.
The one-year period will start from the day your service is activated with your chosen provider. At the end of the one-year period, you will not be placed onto a paid service by your internet provider without your consent. The Australian Government is considering options beyond the one-year free period.
How to apply
Call or email the school and ask for a copy of the School Student Broadband Initiative consent form.
Complete the consent form and return to the General Office
NBN Co will use student address details on the consent form to confirm eligibility.
If you are eligible, NBN Co will issue a voucher for your family to use to sign up with a participating internet provider. This will be provided to you by your school.
Please note: NBN Co will review the home address for eligibility. No personal information other than your main home address will be shared with NBN Co. Please see the consent form for details about how personal information will be used.
Find out more
For more information about the School Student Broadband Initiative, visit https://www.infrastructure.gov.au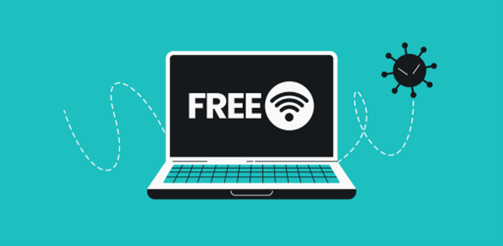 Ian Van Schie
Principal