Term 2 Holidays
Firstly, I want to thank our incredible staff for once again going above and beyond to support our students and parents/carers.
As we approach the school holidays, I would like to take a moment to reinforce the importance of taking a break to rest, recharge, and reenergize. School holidays provide students and staff with a much-needed opportunity to step away from the hectic pace of school life and to reset their focus.
Taking a break from the rigors of school life can actually help students return to their studies with renewed vigour, focus, and creativity. It is essential to appreciate that rest and relaxation are vital for maintaining good mental health.
During the holidays, students are encouraged to engage in positive activities. This might include reading, outdoor adventures, and exercise. By participating in new interests and experiences, students (and adults) may gain a fresh perspective on their studies and personal growth.
Ultimately, school holidays offer an opportunity to balance the demands of school life with the need for personal growth and self-care. As we approach the holidays, I encourage the school community to take full advantage of this time to rest, recharge, and adventure.
I wish you all a restful and enjoyable holiday period, and I look forward to seeing everyone refreshed and ready to tackle new academic challenges when we return in Term 3.
Staff changes Term 3
Ms La Leggia (Week 1 & 2) and Mr Exton (Week 1-4) will be having a well earnt extended holiday. Both are going overseas, and I wish them a safe and rich and fulfilling experience with their loved ones.
Ms. Blackson will be the Acting Assistant Principal of the Senior School whilst Mr Exton is on leave.
I will oversee the Middle school with support from Ms Power whilst Ms La Leggia is away.
For most instances the first port of call for parents/carers are the classroom teachers and the year level Team Leaders.
Host Families for Japanese Students Needed Urgently!
We are still in urgent need of host families for Japanese students. The students will visit from Sunday 30 July to Saturday 12 August. They will go to classes with their host student and participate in a number of excursions. Host students will have the opportunity to participate in a couple of excursions (dates to be confirmed)
There will be a payment of $658 per student to provide 3 meals a day and any transport to and from school.
All members of the host family 18 and above need to have a Working With Children Check. A copy needs to be provided to the office. If you don't have a Working With Children Check you can apply for one here. Please apply as a volunteer in which case there is no fee.
https://www.workingwithchildren.vic.gov.au/
The students range in age from 13 to 17. You don't have to be studying Japanese to host. It's a great opportunity to make a new friend and learn about cool Japanese culture.
KSKK is the organisation we have organised our school trips to Japan through, so who knows; in the future maybe you can travel to Japan and meet the student you hosted!
Please contact Jessica Winstone the Languages Leader for more details and a hosting application form. Her email address is: jessica.winstone@education.vic.gov.au
Extracurricular activities
I was privileged to be invited by Ms McAlister (Instrumental music coordinator) to watch the FHS band practice last week at lunchtime. It was terrific to see so many students practicing together and stepping out of the comfort zone (that is where all great learning takes place). I loved hearing the passion in their music!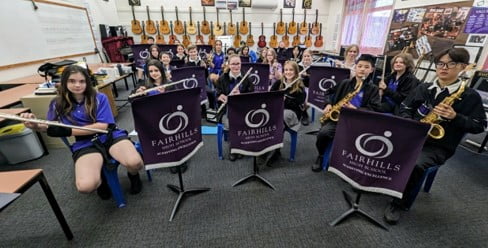 The school is extremely proud of the extracurricular activities we provide to our students. They provide an opportunity for students to explore new interests, develop skills, and form meaningful connections with their peers. We encourage all students to get involved in extracurricular activities and find something they are passionate about.
Some our extracurricular activities include:
Art club
Band practice
Basketball academy
Chess club
Dungeons and Dragons
Philosophy club
Rocket League
Wellbeing groups
I want to thank the staff who organise these clubs in their spare time to support our students to thrive.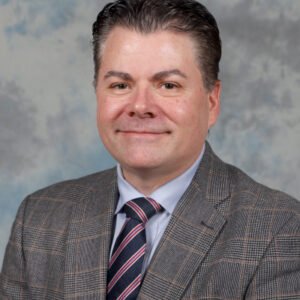 Ian Van Schie
Principal