Building relationships
An important way to build relationships with students is to support them with opportunities outside of the classroom environment. A couple of weeks ago I was lucky enough to go out with the boy's netball teams to assist them compete against other local schools. All the boy's teams tried their hardest, supported their team mates and most importantly had fun. I coached the Year 7 & 8 B team and although the team lost more games than won, I saw a sharp improvement in their individual and team skills throughout the day. Personally, the day was fulfilling (despite the rain) and I know the boys appreciated the time I spent supporting them to achieve their full potential on the netball court.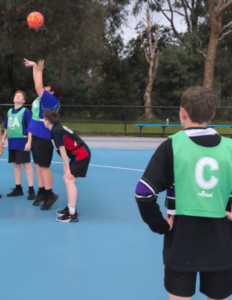 Positive behaviours at school and in the wider community
It is important for students to understand that their behaviour, both inside and outside of school, has an impact on themselves, peers, and the school community. As a school community we need to show respect, consideration, and responsibility in our actions at all times. Here are some expected behaviours of students in public:
1. Respect others
One of the most important behaviours we can exhibit is respect for others. This includes showing respect for other people's property, opinions, beliefs, and differences. We should also avoid making fun of others or saying hurtful things, as this can be hurtful and damaging.
2. Follow rules
It is important to follow the rules set in place by our school and community. This ensures our safety and helps maintain order in our community. Rules set boundaries for our behaviour and help us understand what is acceptable and what is not.
3. Be responsible
Responsibility means taking ownership of our actions and being accountable for the consequences. It also means taking care of our belongings, being on time, and completing tasks to the best of our ability. We should also be responsible for reporting any suspicious behaviour or unsafe situations we may identify.
4. Show kindness
Kindness is important, both in school and in our daily lives. We can show kindness in simple ways, such as holding the door for someone, saying please and thank you, or smiling at someone who may be having a bad day.
5. Be courteous
Being courteous means showing good manners and consideration for others. An example of this is to use polite language when speaking to others, such as saying "excuse me" or "pardon me" when walking through a crowded area.
6. Contribute positively
We should strive to contribute positively to our community and make a difference in our school and neighbourhood. We can do this by volunteering, participating in community events, or even just picking up litter in our neighbourhood.
It is important that we understand the impact our actions have on others, and work to create a safe and welcoming environment for all. By doing so, we can contribute to a positive and inclusive community for ourselves and those around us.
Keeping our school community well
Symptoms of influenza (flu) can hit very quickly and may last several weeks. Vaccination is the best way to protect yourself and others from getting the flu. Annual influenza vaccination is recommended from mid-April each year and is free under the National Immunisation Program for those at higher risk of complications from the flu.
Parents, carers and students are encouraged to practice prevention measures, including:
washing and sanitising hands regularly
avoiding touching eyes, nose and mouth with unwashed hands
covering nose and mouth when coughing or sneezing · staying home if unwell and consulting a general practitioner (GP) or Nurse-on-call as required
staying up to date with flu and COVID-19 vaccinations.
Flu vaccinations
Flu vaccinations can be booked through GPs and pharmacies, many of which can also provide COVID-19 vaccinations. Flu vaccination is recommended for everyone aged 6 months and over.
Some people are more at risk of complications from flu and are eligible for free vaccination as part of the National Immunisation Program.
COVID-19 booster
The 2023 COVID-19 booster dose is available for everyone aged 18 and above.
Getting your booster dose remains the best way to prevent severe illness or hospitalisation, especially in people aged over 65 and those at higher risk of severe illness.
You can have your booster dose 6 months after your last dose or COVID infection.
Children aged between 5 and 17 years who are at risk of severe illness can also receive a 2023 booster dose. You can get your next dose at your local pharmacy or GP. To find one near you, refer to the vaccine clinic finder.
Find out more
For more information about preventing flu, and immunisation, refer to: · Better Health Channel influenza flu immunisation fact sheet · Getting vaccinated against influenza.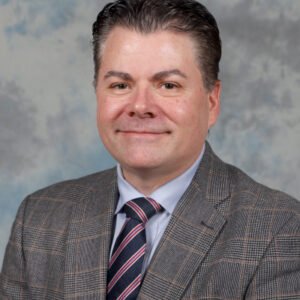 Ian Van Schie
Principal