Semester 1 Report reflections
This week students in the Middle School during their Thrive classes have completed report reflections based on their Semester 1 Reports.
Students were encouraged to reflect on their achievements and focus on their learning habits and set some short-term and long-term goals for learning growth. Goals were centered around organisation, completing homework tasks on time and behaviours in the classroom.
Semester 1 Growth and Recognition Awards
This week at our level assembly, we celebrated our students who achieved the top 10% in academic excellence and demonstrated exemplary learning practices. Well done to those students who were recognised and congratulated by their peers. These students enjoyed a celebratory pizza lunch on Friday 29 July.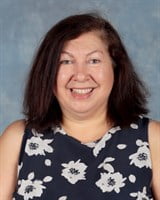 Silvana La Leggia
Middle School Leader
Positivity Award Winners
Year 7 and 8 students who have received positive reports from teachers on Compass are entered into a raffle to win a chocolate from the  Year 7 and 8 Team Leaders.
Congratulations to the following students for winning last month's Positivity Awards:
Year 7 – Zaydah N
Year 8 – Lukas B
Congratulations to Daniel B, Jack S and Jovo J on their positive learning behaviour points in Semester 1 – as a result they received a FightMND beanie.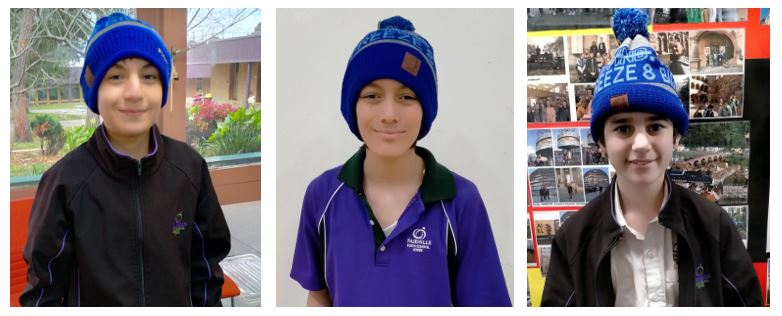 Year 7 and 8 – Make and Build
Year 7 and 8 – Make and Build students have made a fantastic start to Term 3 whilst learning some technical digital design skills. Throughout the semester the students will apply technical design processes to create a variety of works.
Teacher: Ms Kate Parker


 
 
 
 

Year 9 Connect
This week, the Year 9/10G Connect students visited The Willum Warrain Aboriginal Gathering Place in Hastings. It was a day to better understand our First Nations culture. We were briefed about The Stolen Generation and celebrated the powerful story of this unique, indigenous gathering place and how it connects cultures, communities and Country. Our students had the unique opportunity to hear the stories of our First Nations People. They developed a better understanding of past living conditions, the importance of understanding native plants for food and medicinal purposes, and a range of indigenous customs and traditions.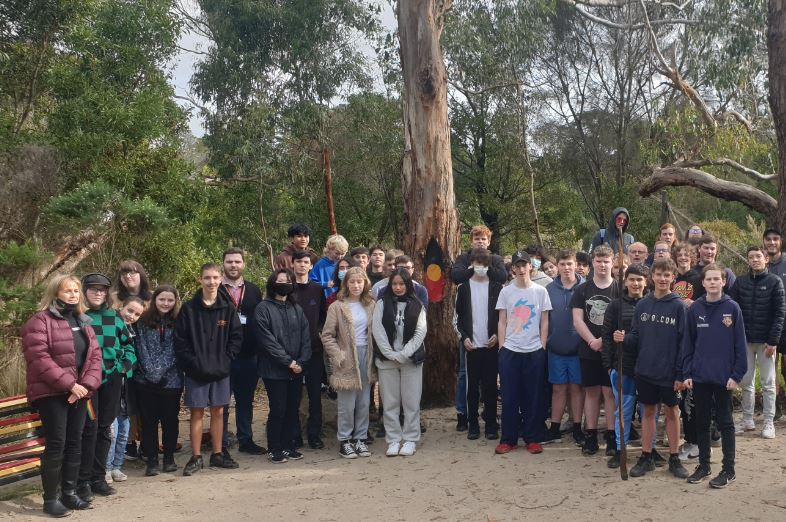 Year 9 and 10 – Japanese Anime and Manga
This elective ran for the first time this year. Students studied about the history and significance of anime and manga both in Japan and across the world. They then put their creative talents to work to design an anime or manga character. Once they had done this, they designed a storyboard featuring their character in a section of a storyline. They were also challenged to incorporate Japanese sound effects or expressions.
Some students wowed with their creativity both in terms of design and storyline.
Please enjoy their efforts, which might inspire you to read some manga or watch some anime.
Teacher: Ms Jessica Winstone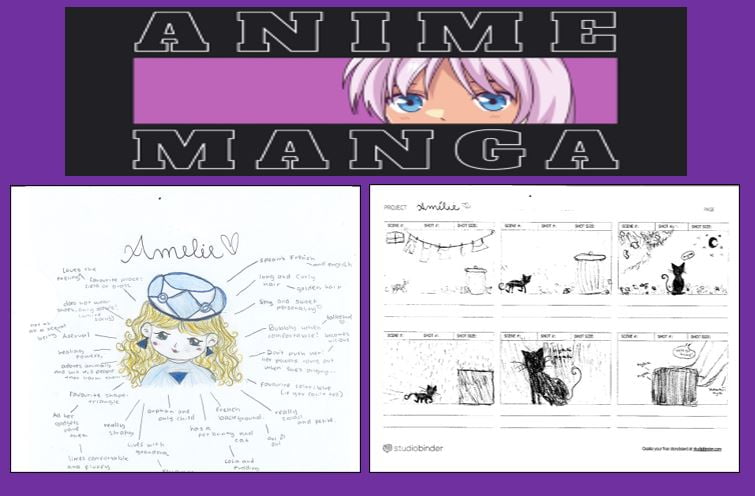 Year 9 and 10 – Into the Universe
On the 26 July, students from Year 9/10 elective – Into the Universe had an excursion to the Australian Synchrotron, which is connected to Monash University. Students were given a tour of the Particle Accelerator and were shown how it is used for medical imaging, Forensic Science and also looking for a cure for cancer and Covid. Students performed experiments where they used magnets and filters to bend and control laser beams. The final session was a Q&A with two PhD students that do their research at the Synchrotron.  One researcher is looking at cancer research and the other into liquid metals to help reduce climate change and pollution. It was an enjoyable day and the students worked well.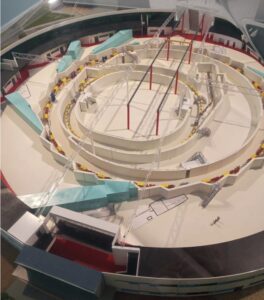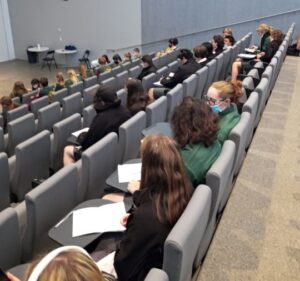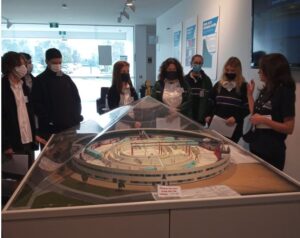 Poetry Workshops
Are you interested in writing poetry? If so, you could join in on a poetry writing workshop run by a spoken word artist and winner.
Workshops will support students' participation in the upcoming Interschool Poetry Slam Tuesday 25 October. This opportunity provides students with a platform to share and express creativity in a safe space. One performer is invited per school.
If you are interested please see Ms. Winstone in the Middle School Staffroom by Friday 5 August .