As our first full semester of learning since 2019 concludes it is a great opportunity to celebrate and reflect on the achievements of our middle school students and highlight the successes of our learning programs.
Stymie
After an 18 month delay we finally launched Stymie. Rachel Downie Founder and Director delivered powerful and inspiring workshops to all our students and staff at the end of Term 2.
Stymie is an anonymous harm reporting tool that proactively supports students to say something without fear.
Students feel empowered to stand up for themselves, their friends and our entire school community. Congratulations to all our students on their impeccable and respectful behaviour throughout today's event. Go to Stymie Notification to make a notification.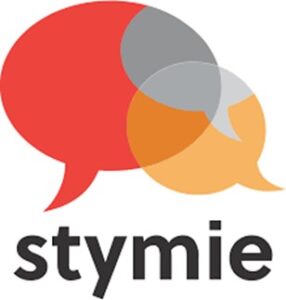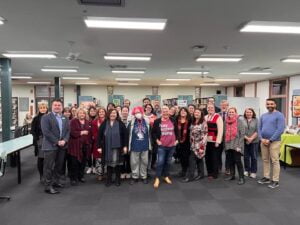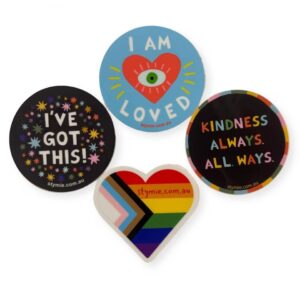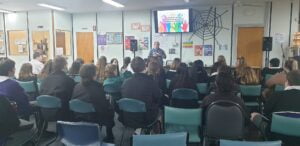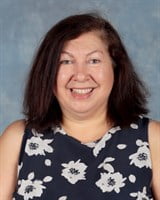 Silvana La Leggia
Middle School Leader
Positivity Award Winners
Year 7 and 8 students who have received positive reports from teachers on Compass are entered into a raffle to win a chocolate from the  Year 7 and 8 Team Leaders.
Congratulations to the following students for winning last month's Positivity Awards:
Daniel B – Year 7
Jack S – Year 8
Year 7 and 8 Make and Build
Last Term, Year 7/8 Make & Build employed all the digital design, and design process knowledge they'd been working on in Term 1 to design a range of games – digital and traditional – in groups.
Students used the design process to conceptualise a game theme, develop their design ideas, and resolve their work for presentation. From games with vikings and centaurs, traveling through time, and lurking in graveyards, to scaling mountains with capybara, the class developed a wide breadth of game themes.
All teams then spent a lesson playing and reviewing each other's games. This task was a fantastic success with groups developing their design skills, working in collaboration, problem solving, and working reflectively.
Great work Year 7/8 Make & Build!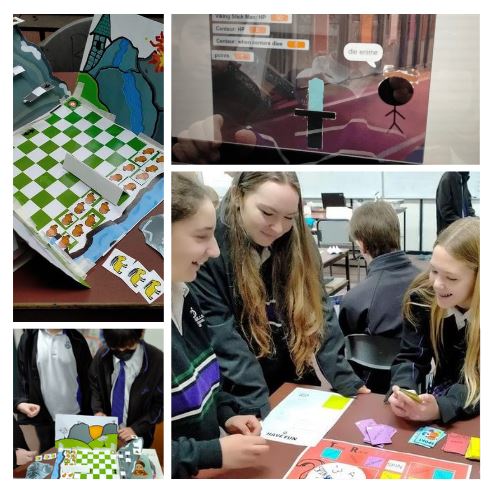 Year 9/10 Cars of the Future Elective
Students in the Year 9/10 Cars of the Future elective last term were given the task to design and build model cars using only a motor and a battery pack along with cardboard, popsicle sticks, bottle caps, straws and hot glue. Students enjoyed the challengers of this task .
For additional STEAM fun students can join the STEAM club which runs every Monday lunch time.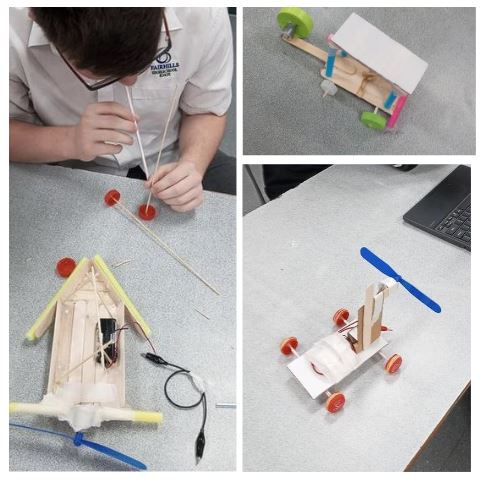 Year 9 Connect City Exploration and Research
Year 9 Connect students spent the day exploring a wide range of sites across the city from Federation Square/ACME, to Graffiti Laneways to the beauty of St. Paul's Cathedral Armed against the cold and the rain, they managed to explore, interview and prepare to further develop their knowledge, in coming weeks, of the City of Melbourne.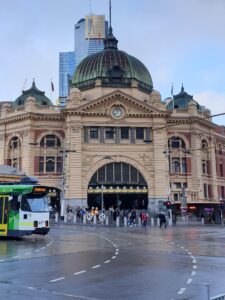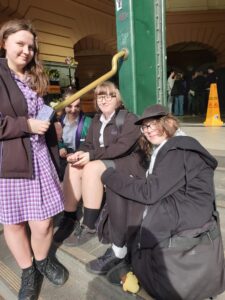 Year 9 Career Week
In the last week of Term 2 the Year 9 Careers Program focussed on Career Investigation.
Students were given the opportunity to investigate in detail at least three possible pathways of their choice.
Using the Fairhills Careers Website (Careertools) www.fairhillscareers.com and focussing on subjects they enjoy at school students were able to identify possible career pathways and investigate job options linked to that area of study (go to For Students tab – Career Targets)
This investigation task provided them with details such as the personal qualities they need to have, the daily duties in the role, training pathways, wages, and employment growth.
Students had a lot of fun considering their wages package and holidays, alongside the training pathway they need to start planning for.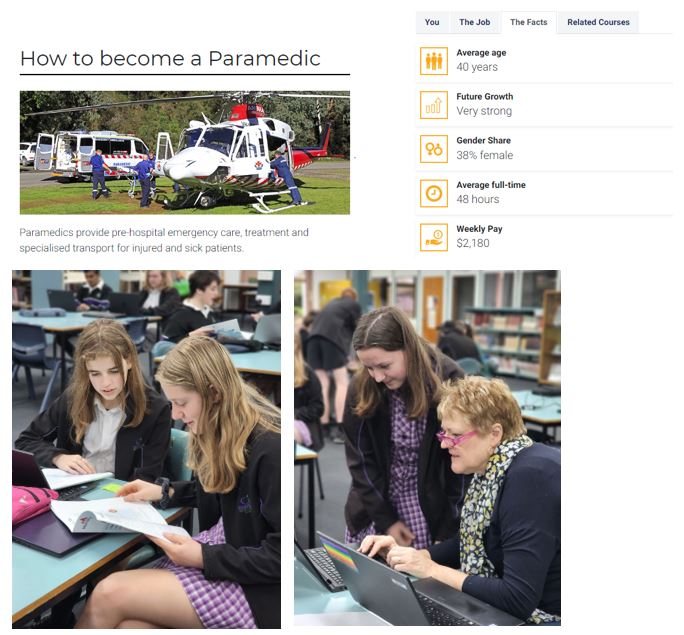 Students embraced this opportunity, and developed a real insight into the pathways and planning as they move into the senior school.
The final step in the program was for students to complete their online Career Action Plan – this is a dynamic document that allows students to build a picture of themselves and match this to possible pathways.
We encourage parents/guardians to talk to your child about their Career Action plan – discussion with Allies is invaluable and often helps students identify skills and abilities they don't see in themselves.
Link: https://mcp.educationapps.vic.gov.au