Dear Parents/Students and Carers,
It has been a very busy couple of weeks in the Middle School and as we near the end of term, would could not be prouder of the way our Middle School students have settled back into school life.
Below is a snap shot of some events from the past two weeks.
May you all have a safe and Happy Easter Break!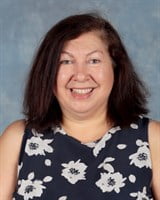 Silvana La Leggia
Middle School Leader
Positivity Award Winners
Year 7 and 8 students who have received positive reports from teachers on Compass are entered into a raffle to win a chocolate from the  Year 7 and 8 Team Leaders.
Congratulations to the following students for winning this month's Positivity Awards:
Angus Ragusa Year 7
Jackson Narcissi  Year 7
Lexi Roberts Year 8
Broc Reaper  Year 8 
Year 9 Connect
Knox Community Garden
Year 9 Connect students had an enjoyable visit to the Knox Community Garden. The volunteers, including the Mayor of Knox – Susan Laukens, spent time explaining the different types of vegetables on the property. Students were grateful to have this opportunity to sample the fruit and vegetables, and to better understand how to be a successful gardener.

Ten Pin Bowling
It has been a busy term with setting up of the new Connect program for Year 9s and 10G, so we thought the students deserved a day off campus.  Students and staff headed out to Zone Bowling at Forest Hill Chase where they took to the lanes for a fun and entertaining day as well as spending some time in the Time Zone Arcade.  A fun day was had by all.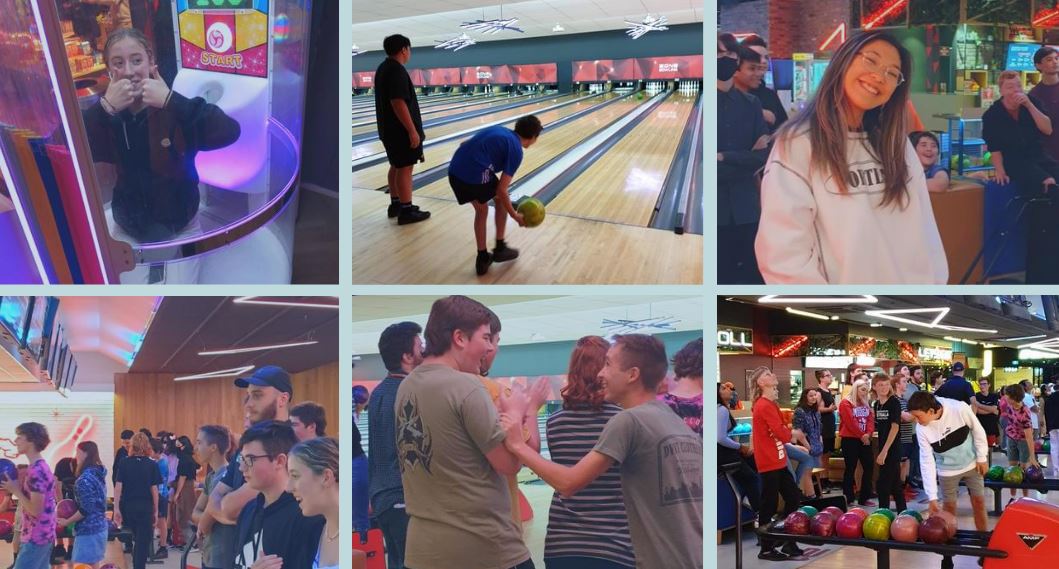 Year 7 Geography by Jessica Winstone
Students have been learning about mapping.  By now any Year 7 should be able to tell you what BOLTSS means;
Border
Orientation
Legend
Title
Source
Scale
Students produced maps featuring these important elements for their very first CAT.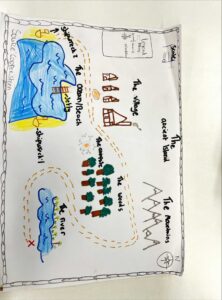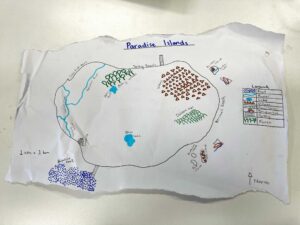 Curriculum Matters by Mrs Michelle Nickels
Year 8 English (Ms Meagher's class)
Part of the English curriculum involves students reading set texts. They need to develop an understanding of characters, plots and themes throughout novels. 8G English are studying the novel "A Killer's Tears" by Anne-Laure Bondoux.
Some insights about the novel from the class:
Parvir: My favourite character is Paolo because when he leaves his home he grabs a handful of dirt.
Mitch L: I like how the characters change from mean people to having hearts.
Chloe: I like this story more than last year's novel because it has an interesting storyline.
Logan: My favourite character is Angel because I like seeing the way his personality and thoughts change.
Abby: I like the father-son relationship between Angel and Paolo, even though they are not biologically father-son.
Joseph: I like the way Angel is becoming soft over time. He was once cold-blooded.
Mitch W: Angel kills people and it is funny.
Selina: I don't like Luis because he betrays Paolo.
Josh: I don't like Lewis because he thinks he can buy anything with his money and get love in return.
Jack: The book really puts you in the character's perspective and makes you try and empathise with them.
Heath: I like the bond between Angel and Paolo because it is cute.
Jordana: I don't like Delia because she is a backstabber.
Aidyn: One thing I like is that they are constantly introducing new characters throughout the novel, such as adding in Delia and Riccardo and removing some (eg Lewis). The constant changing keeps it interesting.
Zach: It is an interesting story. It is all about redemption and it really makes you question whether or not things like murder are redeemable.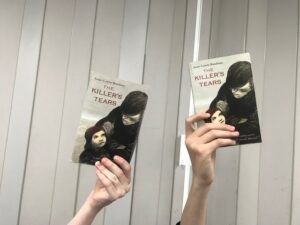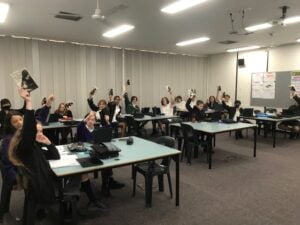 Year 9/10 Money, Work and Me (Mrs Henderson's class)
Sasha: I am learning real life skills and what to do when I leave school.
Georgia: This subject teaches you how to deal with your money.
Bailey: I learnt how to buy a car!
Aedan: I learnt about tax.
Sean: I am learning about payslips and tax.
Matt: I have learnt about how to pay tax and what are good investments.