As I write this newsletter article I am feeling a great sense of pride and accomplishment in our year 9 students having just attended the year 9 Connect program celebration.
The Year 9 Connect program celebration is an event that brings together students, parents, and teachers to celebrate the achievements of the students throughout the year. This year, a unique twist was added to the celebration – the students were given the opportunity to cook a meal for their parents.
The idea behind this initiative was to not only showcase their culinary skills but also foster a sense of responsibility and independence. The students were divided into teams and each team was responsible for preparing a different course of the meal.
From appetizers to desserts, every aspect of the meal was carefully planned and executed by these young chefs. Parents, teachers and students feasted on home made Pizza, Spaghetti bolognaise, a fresh Pasta Primavera finishing off with chocolate brownies, fruit salad and ice-cream for dessert.
The event turned out to be a huge success. The parents were not only impressed by their children's cooking skills but also delighted by their enthusiasm and dedication towards this task. It was heart-warming to see these young individuals taking charge in the kitchen and working together as a team.
This experience taught them valuable life skills such as teamwork, time management, and problem-solving. It also gave them an opportunity to bond with their parents in a different setting, strengthening their relationship further.
I would like to take the opportunity to thank Greg Baker for leading and driving this student initiative, with the support of Ying Qin and volunteer Klaus. Not only did it add excitement and novelty to the event but also provided valuable learning experiences for all involved.
Congratulations to all our year 9 students and wishing you all the best as you transition into the Senior school next year.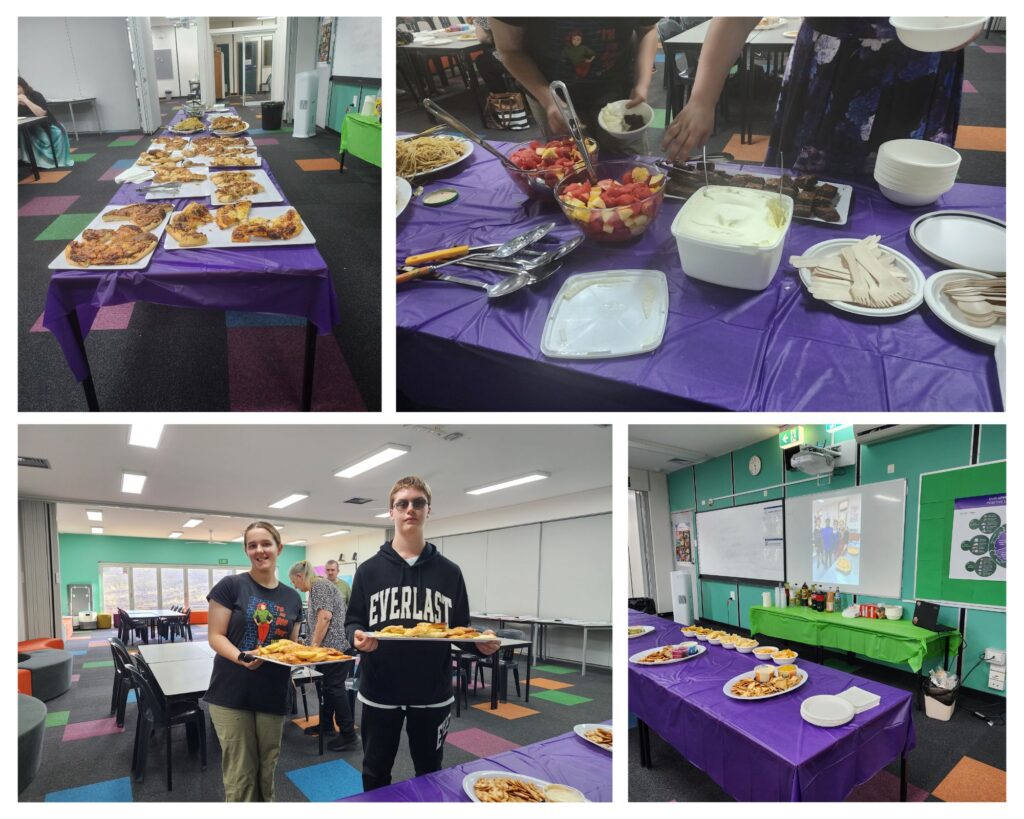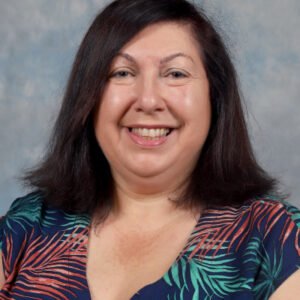 Silvana La Leggia
Middle School Leader
KIOSC STEM Decathlon
A group of enthusiastic Year 7 students from Fairhills High School recently showcased their talents at the KIOSC STEM Decathlon. This thrilling event brought together budding scientists, engineers, and mathematicians from various schools, providing a platform for healthy competition and collaborative learning.
The Fairhills team engaged in a series of Halloween-themed science, technology, engineering, and math (STEM) activities that captured the spirit of the season. From intricate coding challenges to innovative solution designs, science experiments, and complex math calculations, these young minds demonstrated their skills and creativity. One of the highlights of the event was the whole group trivia, where students pooled their knowledge to tackle brain-teasing questions and challenges.
Participating in the STEM Decathlon not only sharpened their academic abilities but also fostered teamwork and critical thinking. Congratulations to our Year 7 students for their outstanding performance and their passionate engagement in the world of STEM. Their achievements reflect the school's dedication to providing a stimulating learning environment, encouraging curiosity, and fostering a passion for science, technology, engineering, and mathematics. Well done, Fairhills High School!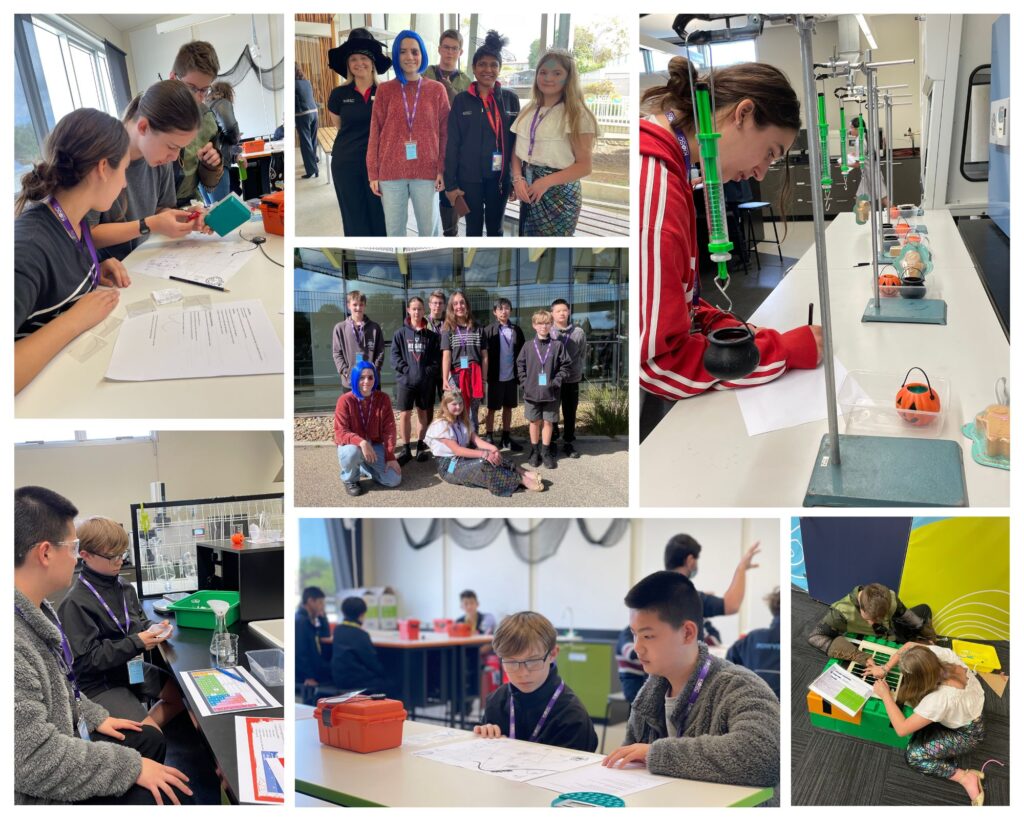 Year 7/8 Technology – KIOSC
At KIOSC this week, Year 7 and 8 students delved into the world of Tinkercad software, learning its intricacies to design their very own personalized key tags. Additionally, they crafted adorable "decoy" penguins, showcasing their imaginative prowess.
Students also explored the wonders of Augmented Reality (AR) software, unravelling its potential in various fields. This immersive experience not only honed their technological skills but also fostered a sense of curiosity and ingenuity within them.
Students are looking forward to the finished 3D printing so they can use their own personally designed key tags.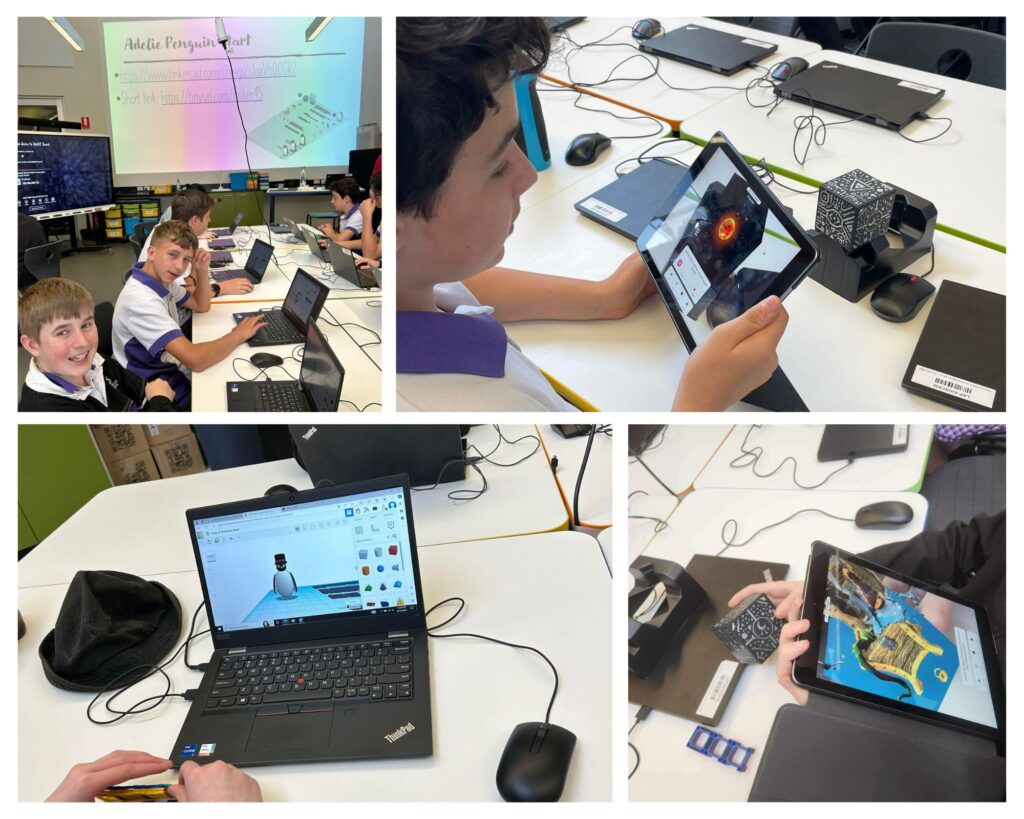 Year 7/8 PE
In year 7 and 8 P.E we have been doing a new topic called ' Target Sports ' which includes activities such as golf and archery. A lot of the students have enjoyed doing something a little bit different.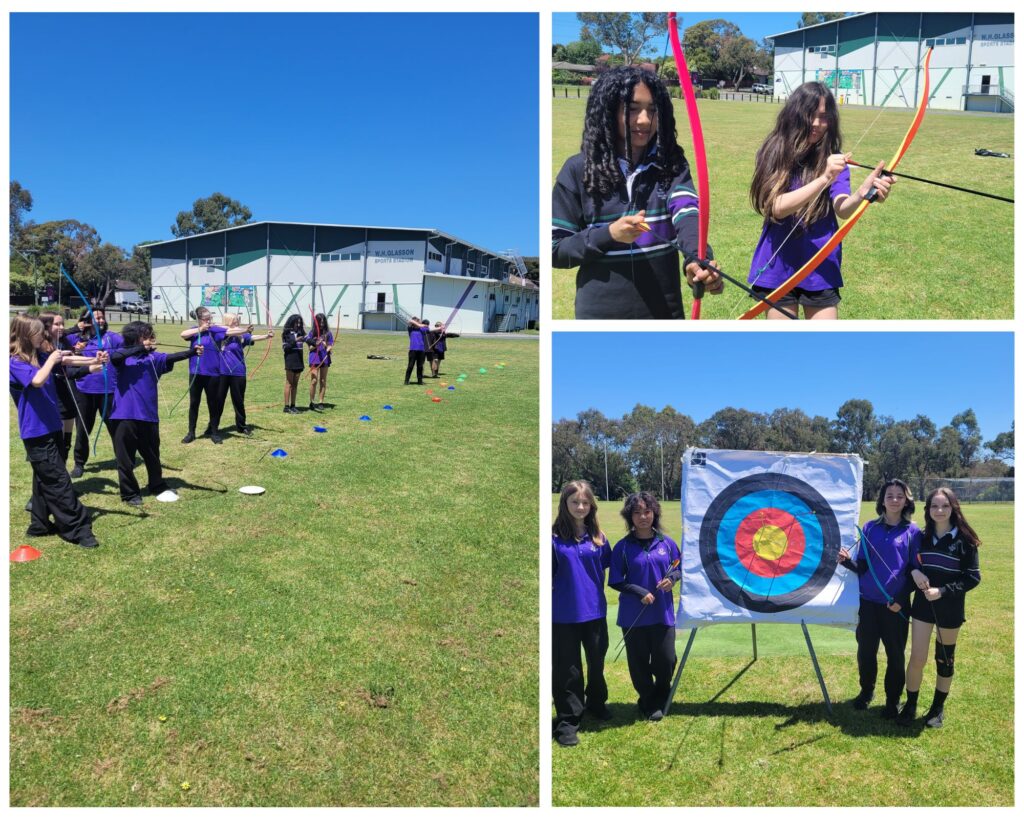 Year 7 -10 Food Technology
Recently our Years 7-10 Food Technology classes got into the Halloween Spirit with some Spooky Inspired cupcake creations. This task was built around a Design Brief that students had to explore and create from.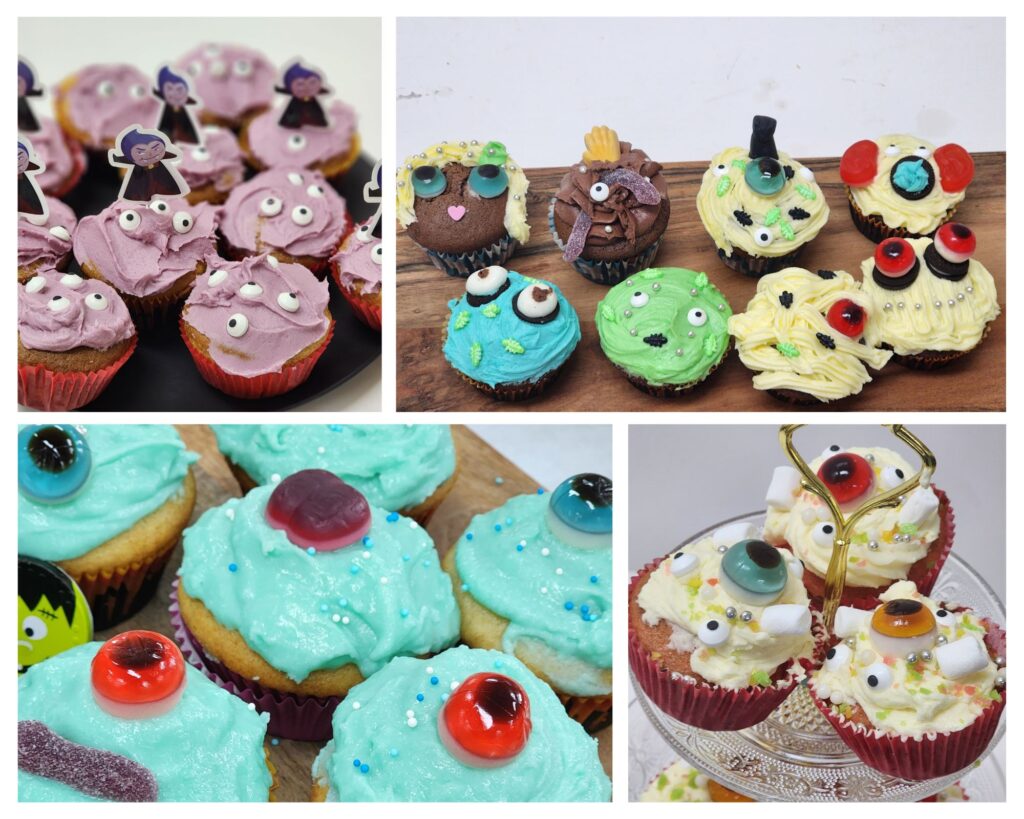 Year 9/10 Outdoor Ed – Surfing
On 26 October, our Outdoor Ed students went down to Inverloch Surf Beach for their final excursion and had a great time surfing. Whilst having some average waves and weather, every student gave it their all, with every student getting up on the board and riding a wave throughout the day!