Dear students, parents and carers,
As I write this article, 51 year 8 students have headed to The Ranch on the Mornington Peninsula for their annual camp. This years' camp program focused on building confidence, providing students with the unique opportunity to step, leap and jump out of one's comfort zone, try new activities, and interact with peers in a different environment. Students participated in horse riding, archery, mountain boarding, giant swing, coupled with a night walk and bonfire and smores on the final night.
It has been a great pleasure to witness this transformative experience first hand for our students. We are extremely proud of you all!
Also, a very big thank you to Ms Power our year 8 team leader for her superb organisation and the support of our supervising staff, Mr Burrows, Mr Hayles, Klaus, and Mr Van Schie.
Back at school students celebrated national Science week with organised quizzes and competitions during house group. Thank you to our STEAM leader Emma Peng for raising the awareness of the importance of science discovery in our society and every day life.
On a final note we also acknowledge National Day of Action against Bulling and the importance to raise awareness of bullying and its impact on individuals and communities. Thank you to Mariani our mental health practitioner in preparing materials to be delivered in Thrive and House group sessions. Students are encouraged to be upstanders and report any bullying to their Thrive/Connect teachers and team leaders. Alternatively, students can report anonymously through the Stymie app at https://stymie.com.au/
We're all a piece in the puzzle, and together, we're united against bullying.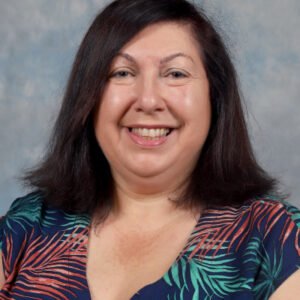 Silvana La Leggia
Middle School Leader
Year 8 Camp
It was a beautiful day to kick off the year 8 camp. This years focus is building confidence by stepping, leaping and jumping out of their comfort zone. The pictures say it all.