Dear Parents/Students and Carers,
Firstly a warm welcome back to term two!
This month we are excited to announce the launch of our School wide positive behaviour (SWPB) reward shop. Students will be able to exchange their positive points for items ranging from treats, fidgets, Lego and vouchers. The reward shop will commence at the start of week 5.
Students can earn individual and house group points by demonstrating the following behaviours:
Above and beyond expectations
Full school Uniform
Showing Kindness or being an upstander
Staying focused in class
Demonstrated school values
House Achievements
This is a fantastic opportunity for students to be recognised for their efforts and rewarded for their positive behaviour. A great example of going above and beyond expectations this week was the participation of our student leaders in supporting and coaching primary school students at the Fairhills High School Senior Basketball Cup. Well done and thank you !!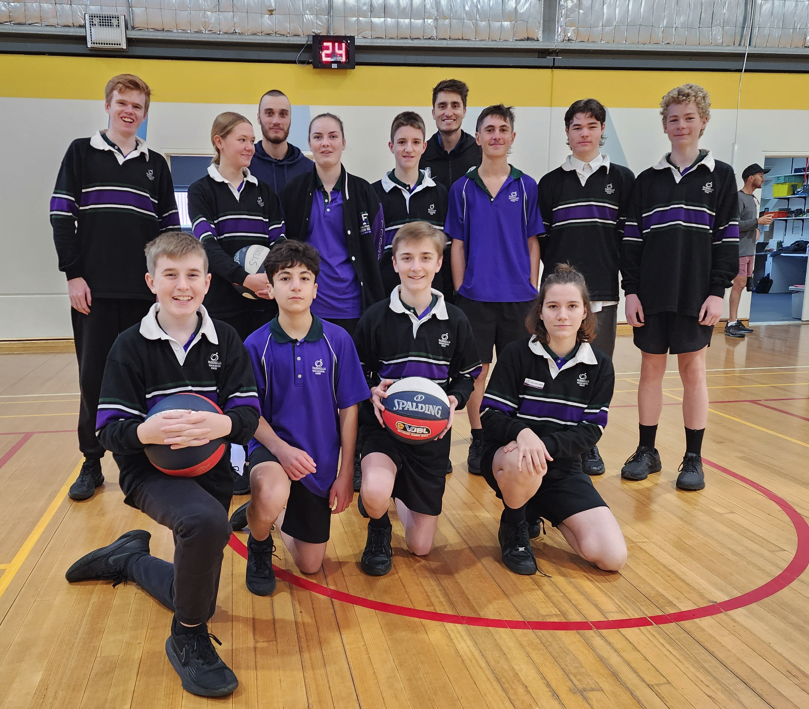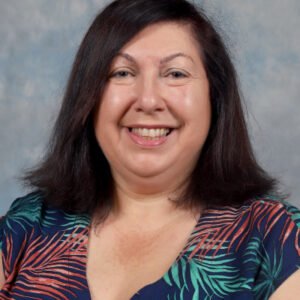 Silvana La Leggia
Middle School Leader
Grade 5 & 6 Senior Basketball  Cup
The Grade 5 & 6 Senior Basketball Cup at Fairhills High School was a thrilling event that showcased the skills and talents of young basketball enthusiasts.
The competition brought together teams from our various feeder primary schools, who battled it out on the court with great enthusiasm and sportsmanship. The atmosphere was electric as parents, teachers, and students cheered on their respective teams.
Our participants this year were:
Fairhills Primary School
Knox Central Primary School
Knox Park Primary School
Mountain Gate Primary School
Wattleview Primary School
Congratulations to this year's winners:
Girls
?- 1st Mountain Gate
?- 2nd Knox Park
?- 3rd Wattleview
Boys
?- 1st Wattleview
?- 2nd Mountain Gate
?- 3rd Knox Park
Overall, the Primary School Senior Basketball Cup at Fairhills High School was a resounding success that left everyone feeling proud of their achievements.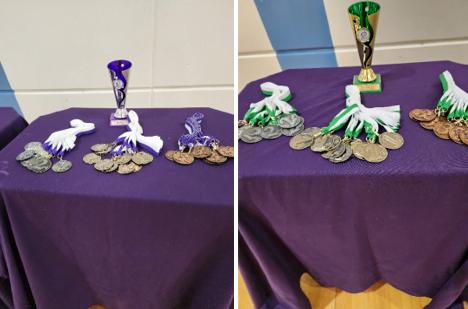 Year 7 Maths Learning Activity
Some of our Year 7 students designed and played a maths "Snakes and Ladders". Students used their knowledge of Order of Operations to write the questions, created their own designs, and solved the questions as they played the game. They enjoyed the activity and got quite competitive during the game!
This year we adapted a new teaching and learning system for Year 7 maths. It's called "flexible learning groups", which was aimed to better target students' learning needs and interests. We named our maths groups "Pizza", "Pasta" and "Pie". The students in the photos were from our Pasta group.

Year 8 Science Cell Models
Year 8 students studied Biology in Term 1. They learnt about the characteristics of living things, microscopes and cells. As part of their assessment they were to make a model of a cell. Some students chose to make a cake for their model. Others used whatever they could find at home. Some made a trip to the shop for supplies. Many students put a lot of effort into the planning and construction of their cell models and achieved excellent results.