FHS Senior Cup
Congratulations to all the Grade 5 & 6 students from our local feeder primary schools who participated in the inaugural FHS Senior Basketball Cup.
In the Senior Boys and Mixed Team division, the winning honours went to Mountain Gate Primary School, 2nd place to Kent Park Primary School and 3rd place to Knox Park Primary School.
In the Senior Girls division, winning honours went to Kent Park Primary, 2nd place to Mountain Gate Primary and 3rd place to Fairhills Primary School.
It was a sensational day enjoyed by all. Special thanks to our Basketball Coach Jesse Harberger and the Fairhills High School students who coordinated the day. We cannot wait to see you all again next year !!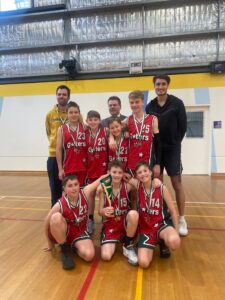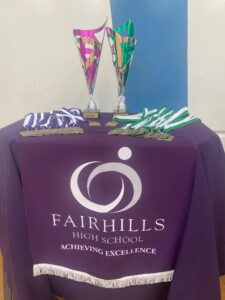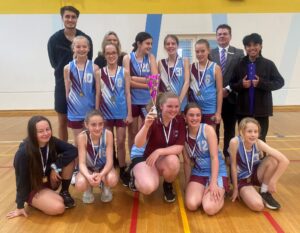 FHS Junior Cup
Yet again the Kent Park Primary school grade 3 and 4 students proved too strong and took out the 1st place honors in the inaugural Fairhills High School Junior Cup. Closely followed in 2nd place was Wattleview Primary school and equal 3rd was Fairhills Primary and Knox Central Primary. Students participated in a range of activities including jailbreak, basketball , team relays and STEM challenges. Congratulations to you all !!!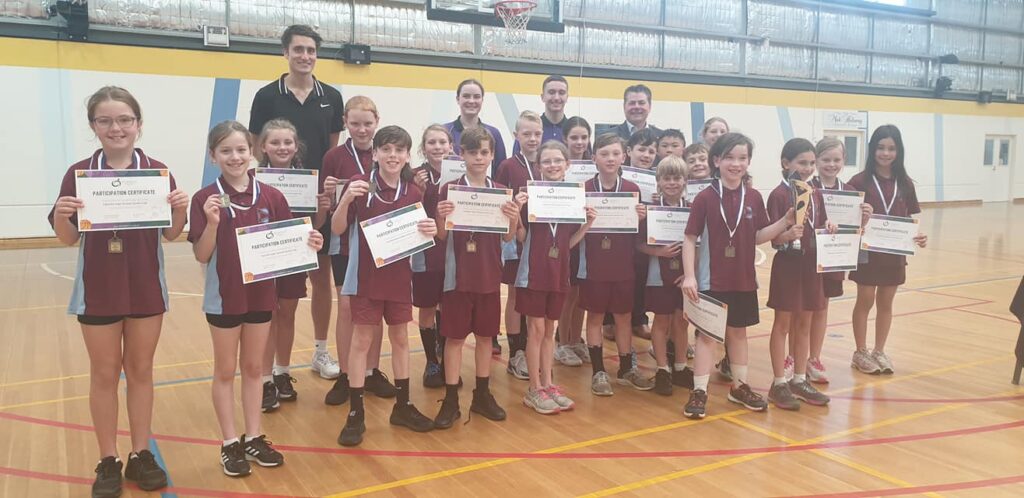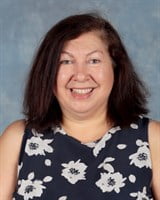 Silvana La Leggia
Middle School Leader
Year 9-10 Japanese to VCE and Beyond
As part of the listening and speaking assessment students have been writing about a robot they created. The below pieces of work describe the robots in terms of clothing and physical appearance.
Work by Audrey and Fiona.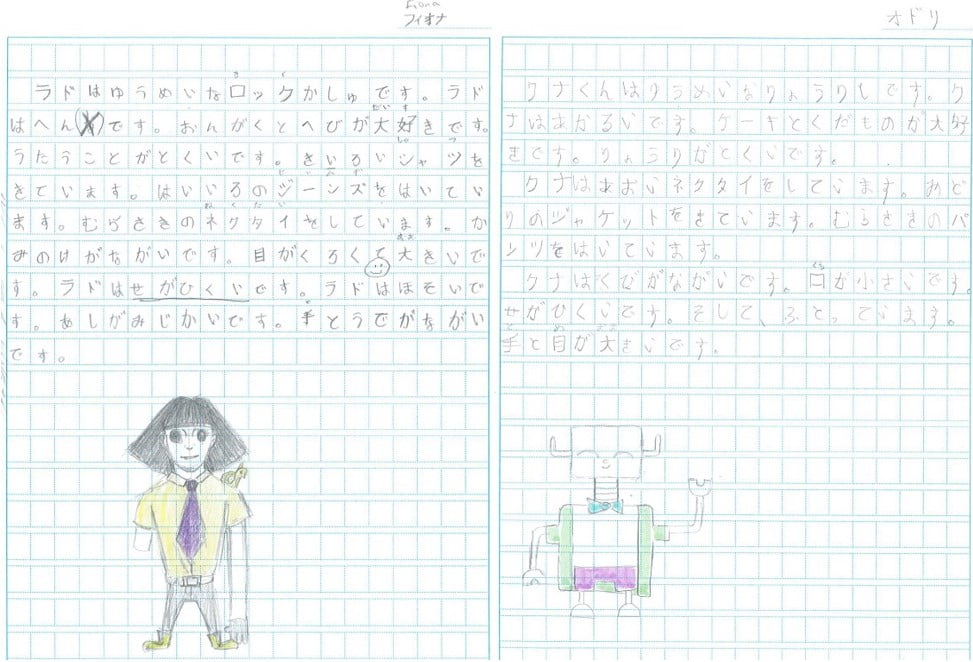 Year 9 Maths – Trigonometry
The year 9 maths class was connecting mathematical concepts to real life applications. They were using trigonometry to find the height of the goal posts. Students were given measuring tapes and protractors, this challenged their team work and creative thinking skills. Everyone really enjoyed this activity as it highlighted the use of maths in engineering and sports.