Ebara High School Japanese Students
Fairhills High School is hosting four Japanese students from Ebara High School in Tokyo during Term 1. We have held off telling you about them until we could report on their experiences first hand.
The students have been attending regular classes with Fairhills students, and helping out in Year 7 Japanese classes. This has been an amazing opportunity for our students to learn Japanese in a practical, authentic way. The Year 7s have demonstrated their enthusiasm by greeting their Japanese teachers in Japanese in the yard, and extending their knowledge way beyond what is expected. すごい! (brilliant!).
The Ebara students have also had the amazing opportunity to attend VET Dance classes on Wednesdays. They have worked with Zoe Coppinger, who has just come off stage in the professional production of '9-5, the Dolly Parton Musical'. Thank you to Mr. Edmund Chow our wonderful International Student Coordinator who has driven them to and from Fairhills every Wednesday.
While here Maiko celebrated her birthday with cake and Tim Tams. The students love Tim Tams!
Thank you also to all staff and students who have welcomed them into our community. A special thank you to Elissa and Mimi who have acted as student buddies, and Makalya and Angelina from Year 7 who have written them lovely notes in Japanese.
Jessica Winstone, Learning Area Coordinator – Languages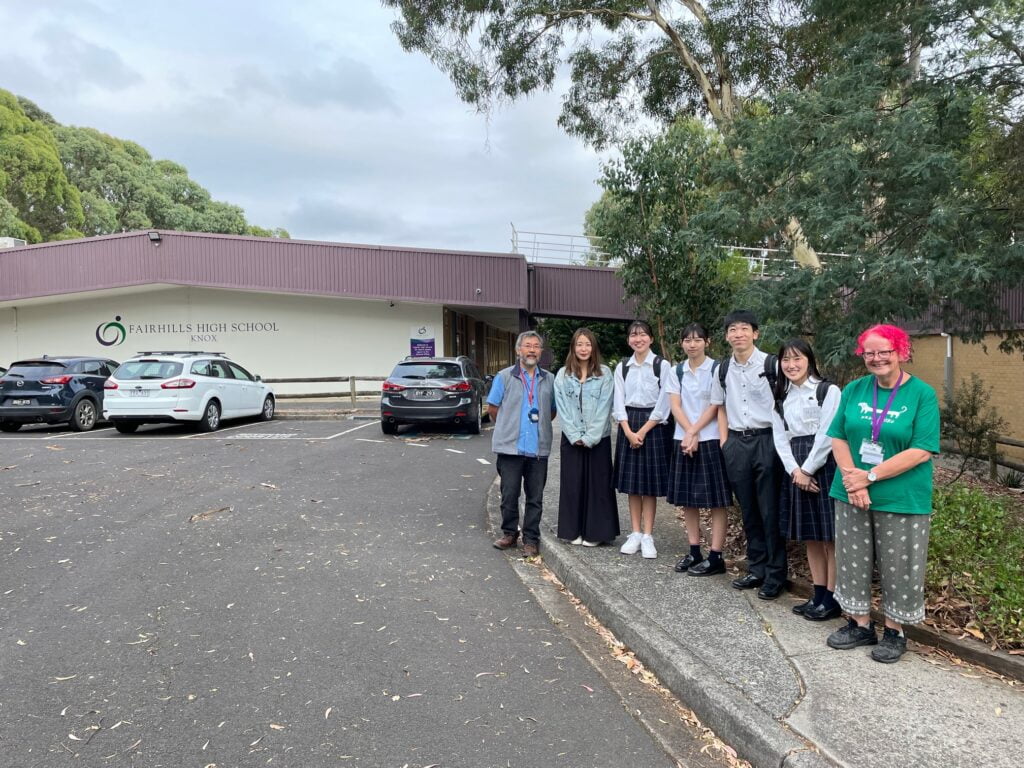 Japanese language assistant
Fairhills has been fortunate enough to be part of the Language Assistant Program run by DET. This has brought us the wonderful Shione Fukumoto for one day a week.
Shione has been helping our students learn Japanese in an authentic way. Being a native speaker she has taught students to pronounce Japanese correctly. Our Year 7s in particular have amazingly correct pronunciation thanks to Shione. In a pre-test Winstone sensei could not fault one of them; an amazing achievement.
Shione has also been working with Year 8s in small groups to extend their knowledge. This has provided opportunities for extension activities which have benefited the students so much.
Shione is also helping one of our senior students in her VCE studies. Shione's expertise in current culture will be invaluable in preparing this student for her oral exam in particular.
Our Japanese exchange students have also benefited from Shione's advice on transitioning into Australian daily and school life.
To have a native speaker assistant is an amazing opportunity for our school.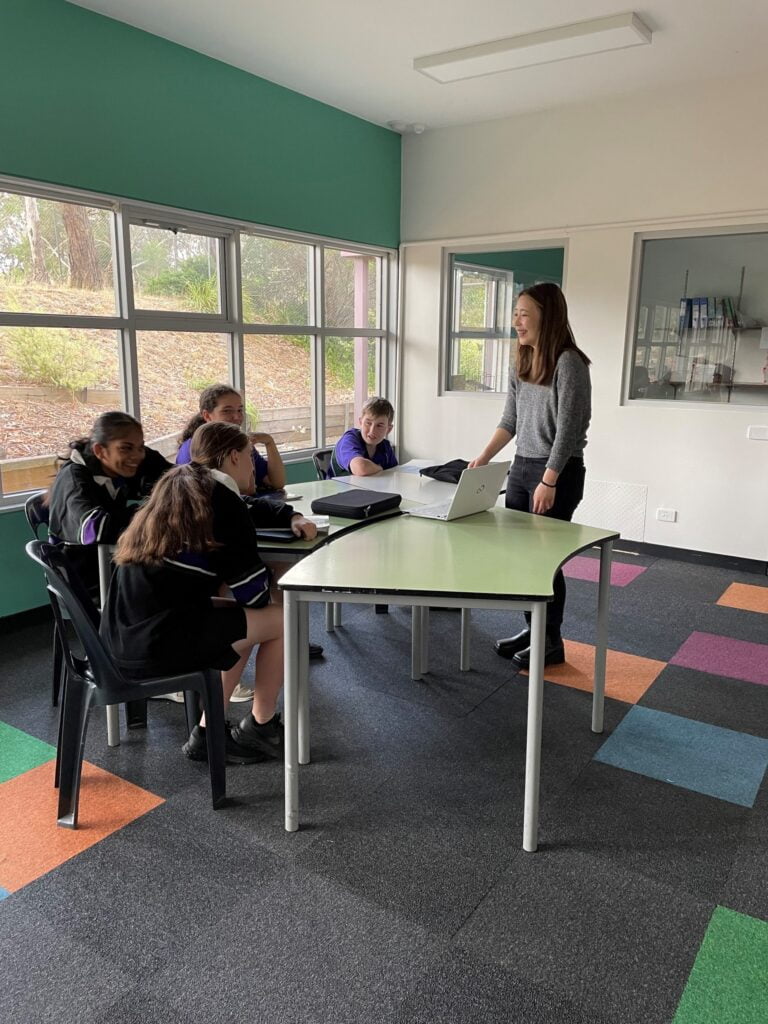 Host Families for Japanese Students Needed Urgently!
We are still in urgent need of host families for Japanese students. The students will attend school from Monday March 27 to Wednesday March 29. They will go to classes with their host student. They will then go on independent excursions on Thursday 30 March and Friday 31 March.
If possible we would ask host families to host from Monday 27 March to Friday 31 March. There would be a payment of $235 per student to provide 3 meals a day and any transport to and from school.
All members of the host family 18 and above need to have a Working With Children Check. A copy needs to be provided to the office. If you don't have a Working With Children Check you can apply for one here. Please apply as a volunteer in which case there is no fee.
https://www.workingwithchildren.vic.gov.au/
The students range in age from 13 to 17. You don't have to be studying Japanese to host. It's a great opportunity to make a new friend and learn about cool Japanese culture.
Please consider hosting for this short time. The group was due to be hosted in New South Wales, but their stay was cancelled at short notice. Fairhills is helping them out. KSKK is the organisation we have organised our school trips to Japan through, so who knows; in the future maybe you can travel to Japan and meet the student you hosted!
Please contact Jessica Winstone the Languages Leader for more details and a hosting application form.