Interschool Sports
Congratulations to all of our teams who have participated in inter-school sport.
Cross Country
In wild conditions on Monday 30 May students attended the Knox District Cross Country at Lewis Road Oval.  Fairhills High School had 26 runners. Congratulations to the following students who have got through to the Eastern Metropolitan Region:
Dominic Allison – 1st place (Under 15)
Zaydah Niiranen – 6th place (Under 12-13)
Jake McPhie – 9th place (Under 12-13)
It was a brave effort from everybody who completed.  Well done to all our students – I had a great day – Mr Peter Milner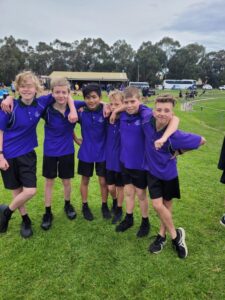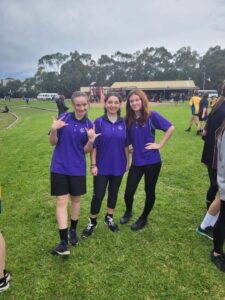 Netball
Congratulations to all of our Boys Netball teams who enjoyed a sunny day of competition last week. Special mention to the Senior team who were reported by the umpires as being one of the funniest teams of the day!
The Year 7 Girls Netball team wasn't so lucky weather-wise and will now be competing next month due to poor weather.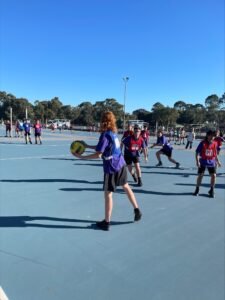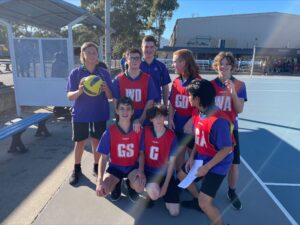 Intermediate Badminton
On Thursday 31 May – eight Year 10 boys went out play Intermediate Badminton.  The two teams (of 4) played seven separate matches which was a lot of Badminton without much rest of all.  The boys behaviour, effort and sportsmanship was fantastic and proudly represented Fairhills High School. The A team only suffered one defeat for the day by a matter of a few points to the eventual winners – Wantirna SC. Well done Dominic, Daniel, Yul, Aneel, Deacon, Jake, John Lui and Oscar!
Good Luck Jamie
Good luck to Jamie from Year 11 who has been selected to attend the 3rd and final trial for the SSV 18 years/U team VIC  Basketball team on Saturday 4 June.  At this trial there will be a significant focus on match play as they endeavour to select the 24 athletes who will represent the 2 Team VIC teams at the National Exchange in August this year.
Upcoming Sports Events
Year 7 Girls Netball – 15 June
Senior Basketball – 17 June