Regional level school representation
Congratulations to some flute, clarinet, voice and trumpet students who have been nominated to represent Fairhills High School at a regional level. Mr James, Ms Turner and Mrs McAlister will prepare the students prior to the first rehearsal by learning the music in their weekly lessons.
Participation involves 2 full day workshops with other students in the North Eastern Regional Schools, in preparation of a performance at the renowned Hamer Hall in Melbourne.
Ted Talk
Please visit the following link https://www.youtube.com/watch?v=R0JKCYZ8hng as it is an insight into the benefits of your child learning a musical instrument.
Discovery Night
Our first performance of the year is at Discovery Night. Some selected students will be invited to perform. Instrumental Music Teachers will directly discuss this with the student's concerned.
Year 7 program
All year 7 students are now enrolled in an instrumental music lesson. Please see below photos.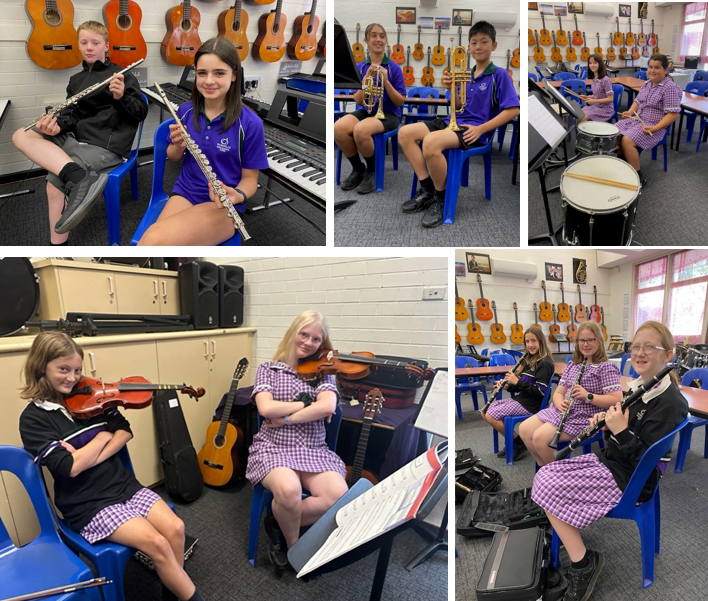 Ensembles
All music ensembles are now beginning to rehearse during lunchtimes.
Instrumental Music Staff
Mr Luke James Trumpet, Trombone, Guitar, Percussion
Ms Nicole McAlister Flute, Clarinet, Saxophone, Guitar, Percussion
Ms Erica Sykes Violin, Guitar
Ms Jessy Turner Voice
If you have any queries regarding the instrumental music program please do not hesitate to contact me via email nicole.mcalister@education.vic.gov.au