Congratulations to all students who have enrolled and begun music lessons at school.
Music lessons on guitar, drums, voice, violin, flute, trumpet, clarinet and saxophone are all scheduled on compass with the specialist music teachers.
The start of the year is a busy and exciting time, as students begin or continue their 'musical journey'. See photos below of some Year 7 drum and clarinet students in their first lessons!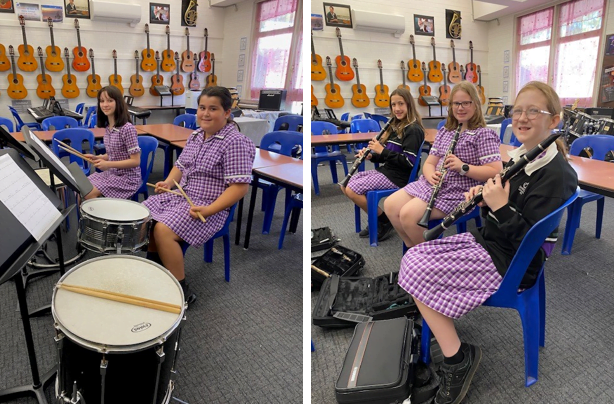 Congratulations to the following students for their successful participation in the Knox Rocks program. It's wonderful to see our music students participating in local community music. It was a series of song writing workshops and musical sessions over several weeks where the young people wrote songs and music from their hearts. These songs are then recorded professionally and given to the young artists.
Congratulations to
Chloe
Keisha
Mitch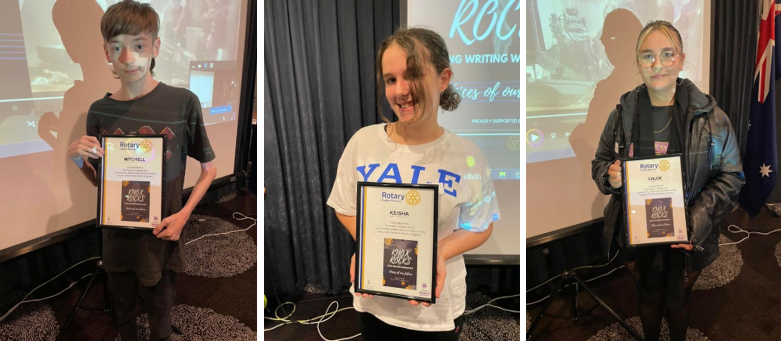 Students reviews of the program
"Knox Rocks was an amazing learning experience and really helped me grow my confidence. Sadie and Mark are both incredible artists and were really helpful throughout the whole process. I'm really happy with how my song came out and I can't wait to write more in the future."
Chloe
"Knox Rocks was an amazing experience where we got to go out of our comfort zone and attempt to write music. We were handed different instruments (guitar, piano etc…) to try and write our hooks. Sadie and Mark were also a big help with formulating our song. Knox Rocks is something that should definitely be continued and I very much enjoyed it."
Mitch.
If you have any queries regarding music lessons or the instrumental music program at school please email me at nicole.mcalister@education.vic.gov.au All queries welcome