Flute trio performed at Fairhills Primary School
Fairhills Primary School flute trio performance was a great success. Staff were really welcoming and invited us back.
Jack and Abby Year 8 and Aurora Year 7 were terrific ambassadors for the school.
When Jack attended Fairhills Primary School he was school captain, so the staff and students really enjoyed catching up with him.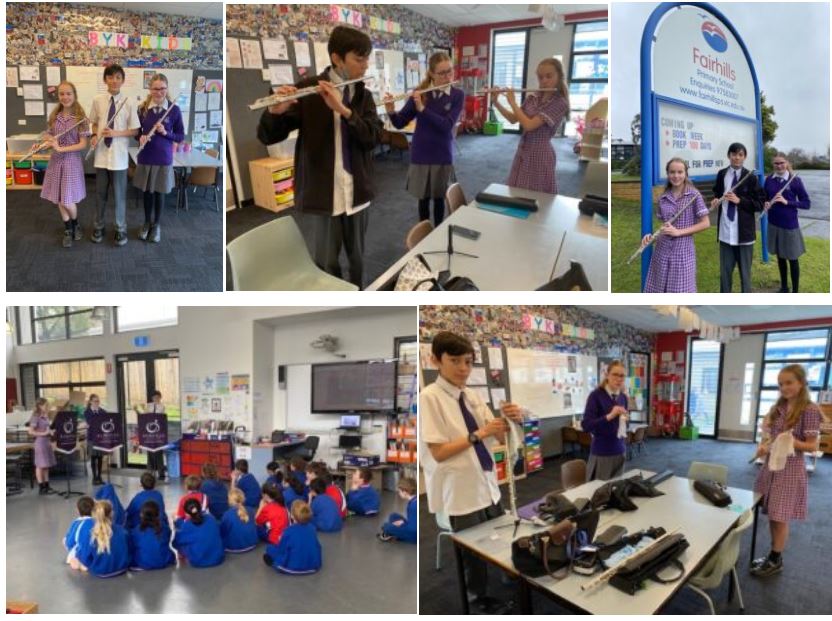 Knox Retirement Village Performance
On Thursday 8 September, Fairhills H.S Music students visited the Knox Retirement Village to perform a wide array of music . The concert included the Flute Ensemble conducted by Ms McAlister, the Brass Quartet conducted by Mr James and solos by Lachlan, Jack and Aurora. The audience was very welcoming and loved the chance to hear live music once again in their village. Congratulations to all the performers and thankyou to the Knox Retirement Village for hosting us.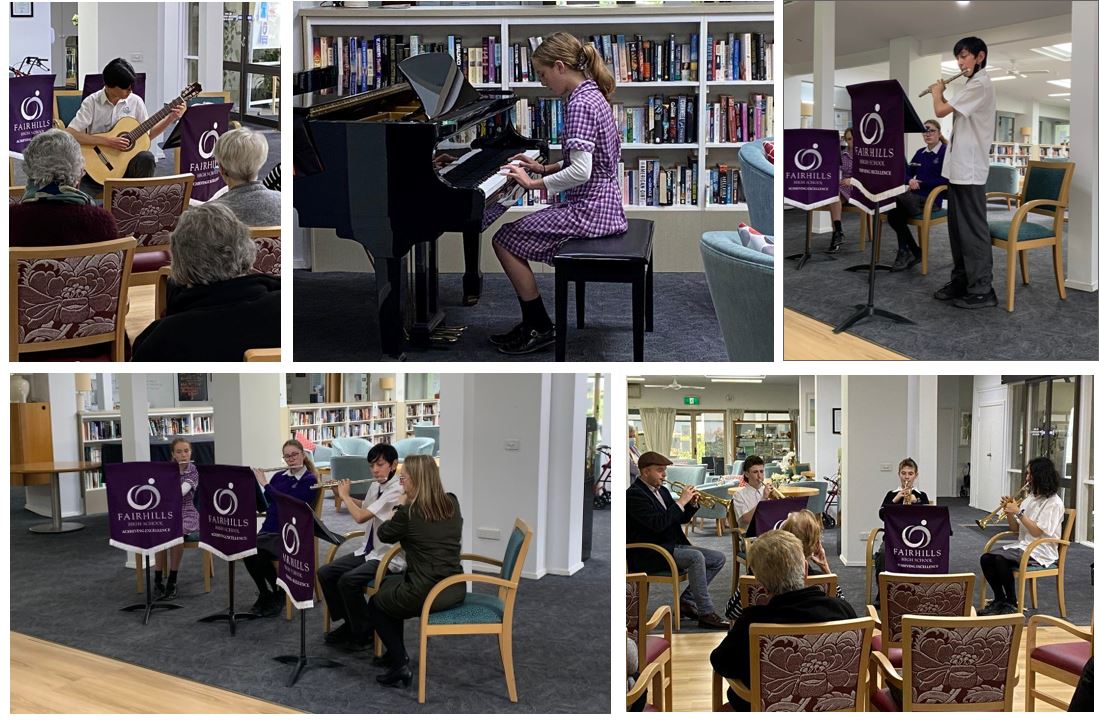 Knox Rocks