Instrumental Music
Discovery Night was an opportunity for our senior students to perform – well done to the following ensembles:
Flute Ensemble
Concert Band
Violin Duet
Solos
VCE Music Performance Band
Now is the time for our Year 7 students to develop their performance skills!
Students will perform in a friendly encouraging environment to their peers and teachers over the next few weeks, which will also be assessed as part of their Performance CAT.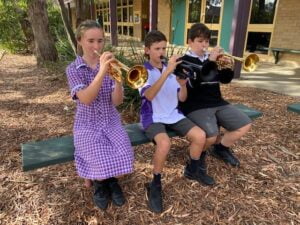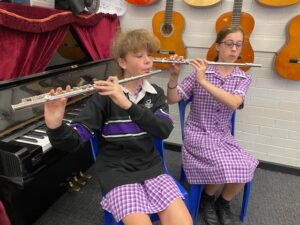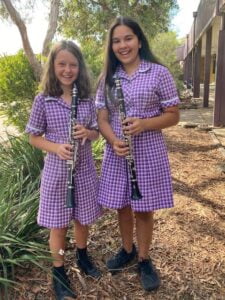 School Choir
Our School Choir has been working steadily on new pieces in preparation for performance opportunities in Term 3. The choir is continuing to grow as we welcome new singers. We look forward to sharing our songs with you soon! All students are welcome to join in on our rehearsals on Tuesday lunchtimes in the music room. – see Ms Turner.