Extra Curricular Programs and Activities
Are you a High Achiever?
Do you want to investigate something different?
Do you want to be a part of inspiring programs?
Do you want to enter competitions?
We can get you involved in lots of Competitions and Extra Curricular Programs and Activities.
There are Programs are available for Years 7-12 in the Victorian Challenge and enrichment Series and the High Achievers Program.
Many of these complement your school studies and will enhance your results.
See the details below.  If you are interested please see Ms Dean, or your Middle School or Senior School ICAP – Ms Nickels or Ms Blackson.
ICAS Assessments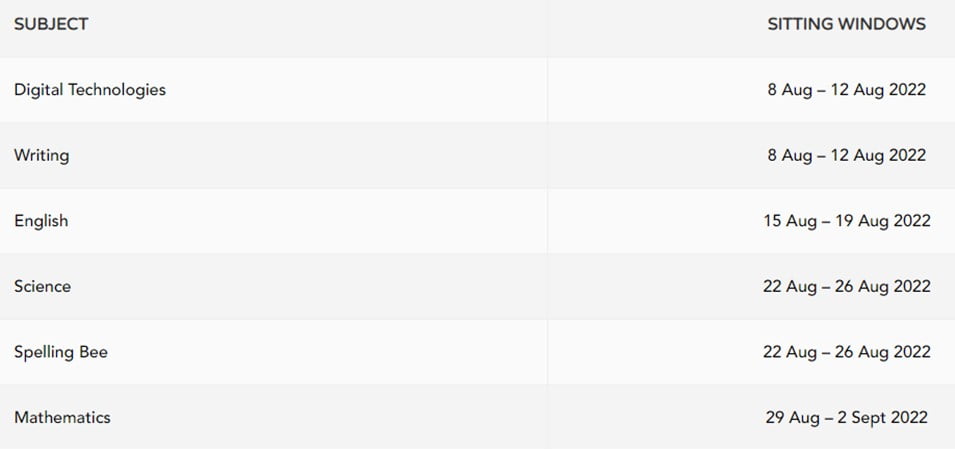 Schools enter students and then parents pay via a parent payment portal.
School entries must be in by end of June.
Please see your class subject teacher or Mrs Nickels if you are interested.
The Victorian Challenge and Enrichment Series
The Victorian Challenge and Enrichment Series provides funded extension activities for high-ability students in Victorian government schools from Prep to Year 12. Within the series, education expert partners are delivering an array of incursions, excursions, webinars and online programs across all areas of the curriculum that are free of charge.
Courses available Include: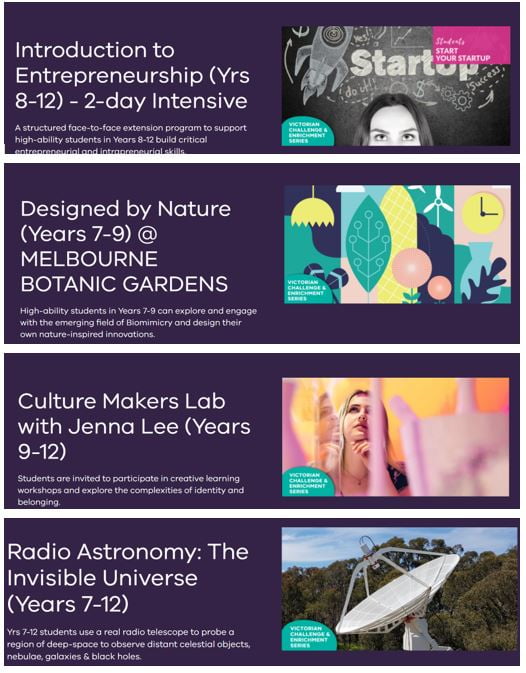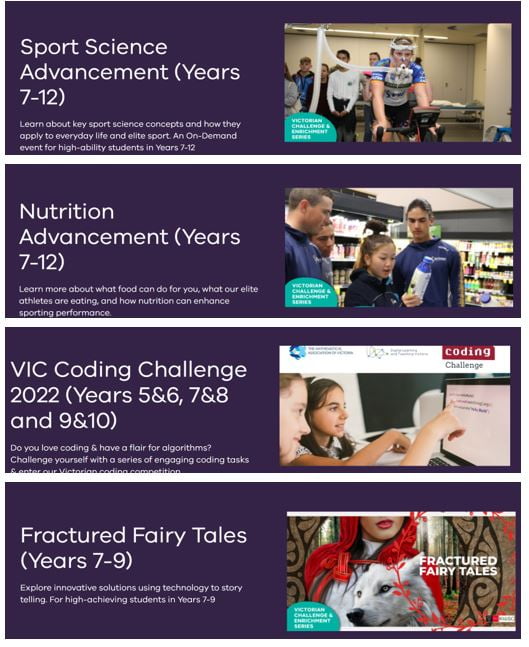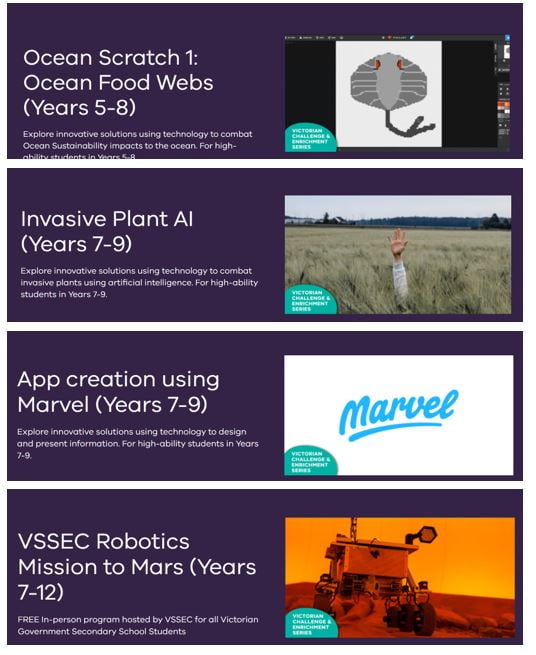 The National Treasure Student Writing Competition is NOW Open!
This is a nationwide competition.
First prize is $1,000 with $500 awarded to the winner's school, and $500 to the winning student. Just think what you could do with that money!
There lots of other prizes available; too many to mention here!
Writ4fun encourages students to read and write through these FUN competitions that are easy to enter.
There is NO THEME! Entries can in on any topic and in any style. You could use something you've already written in class. Earn money from that English CAT your teacher made you do!
The quickest and easiest way to enter is online at www.write4fun.net
Alternatively, you can get an ENTRY FORM from Ms. Winstone, give her your entry, and she will mail it for you. You can also email your entry to enter@write4fun.net
Entry is FREE and the closing date is Friday 30th April 2022.
Full details at https://www.write4fun.net/competitions/71
Please see Ms. Winstone in the Middle School Staffroom if you have any questions or want some help (she won't write your winning entry for you though!)