The Wizard of Oz Musical
The Wizard of Oz auditions have begun. We are very excited to put on this show. It's been 2 years since we have performed and we are all itching to get on stage again and wow the audiences.
So far we have seen some wonderful students audition.  We definitely have talented students here at Fairhills.
The Musical needs people of many talents so if you are interested in being behind the scenes, we also have jobs for you.
If you are still interested in participating in the Musical there is an extra audition date on:
Monday 21st February – 3:30pm-5:00pm – Singing/Acting
Where: Performing Arts Centre
Times: After School 3:35pm-5:00pm (please sign up outside Middle School office)
Prepare ONE song (1 min long) showcasing your range and ability. If you are auditioning for a lead role, it is recommend you sing a song from the show
You may audition in groups of 3 (year 7 only)
You will be given a script to read some dialogue
If you can't make the audition or have any questions please come and see Ms Power located in Middle School C Block.
Everyone who auditions is accepted in the cast. You will be given an information booklet on your first rehearsal.
Rehearsal days and times:
Tuesdays – TBC ( due to Ms Power's Timetable, we are working on this day.)
Thursdays – 3:30pm-5:30pm
Sundays – 10am-1pm (Term 2 and 3 only)
First rehearsal begins on:
Thursday 24 February – 3:30pm-5:30pm
(We will be watching the Wizard of Oz Movie)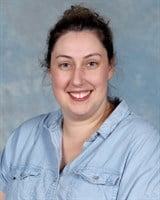 Ms Power
Production Coordinator