Musical Production Camp
At the end of Term 2, the wonderful musical students headed up to Healesville to Ferngully Lodge Camp for there annual production camp.
Organised was an intensive rehearsal weekend, with team building and fun activities. All students who attended where exemplar and the production team couldn't be prouder them all.
The Wizard of Oz is looking fabulous and we can't wait to get to the Knox Community Theatre in September. Ticket information will go out shortly.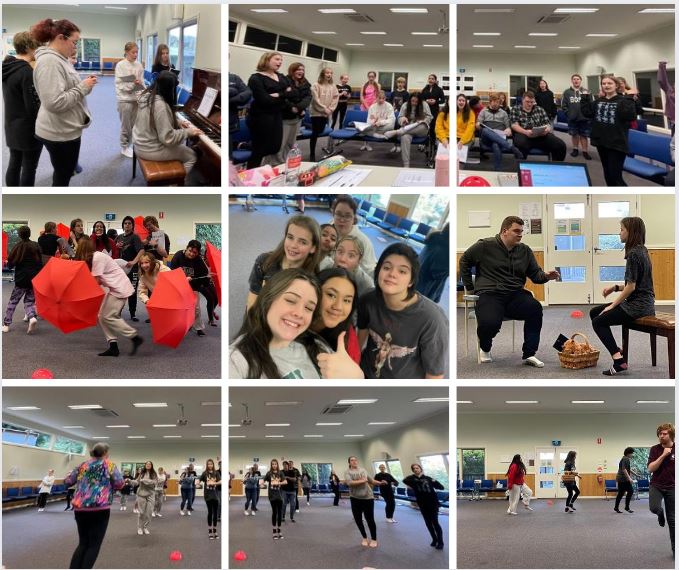 Trivia Night
Trivia Night is fast approaching. We are still looking for donations of items, services, or hampers for our silent auction.
As the musical is fully self-funded all funds raised goes towards the lighting, sets and costumes for the students.
We are very thankful for the Eagle Family who are running this event for us!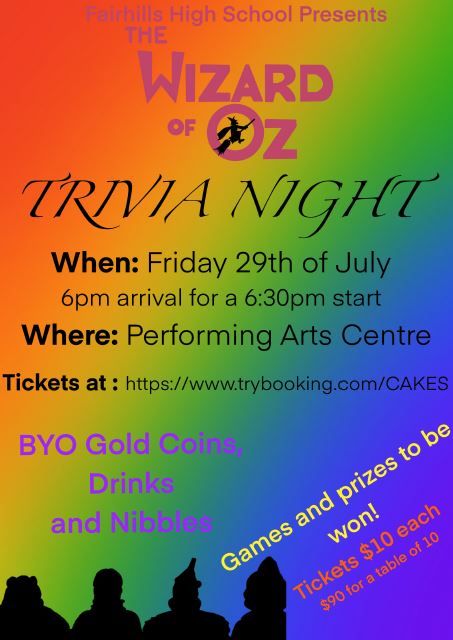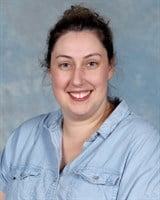 Ms Power
Production Coordinator