Career Pathway Session
On 2 June,  we were delighted to welcome back 10 fantastic former Fairhills High School students who are returning to talk to Year 10 students about their individual Career Pathways since leaving high school.
The Career Pathway session is designed to help students gain an insight into 10 different careers, ranging from Veterinarian to Real Estate Agent to Primary School Teacher, as they start to make decisions about their own pathways!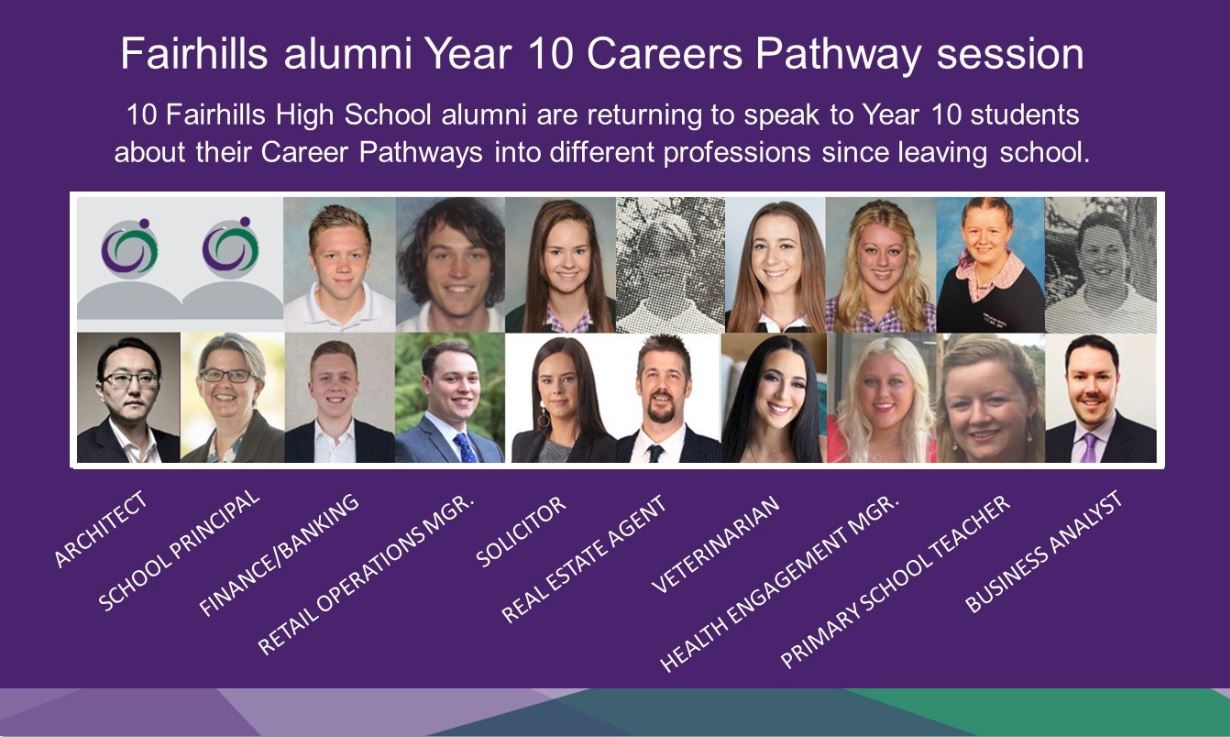 Ernst and Young 
Big Four professional services firm EY opened its doors to public high school students from across Victoria for Ourschool's latest Industry Insights session Thursday 19 May. Students from 13 partner schools visited the EY Melbourne offices for the event, while several partner schools tuned in remotely via livestream.
Students took part in a Q&A and break-out groups with EY employees who hail from public high schools. Each panellist represented a different department at EY, such as finance, climate change and sustainability, and real estate. The alumni spoke about their career pathways, what their role entails, advice on getting a foot in the door and much more.
"It was a great day. Bella really capitalised on the opportunity and asked fantastic questions and really used the experiences of the panellists to help her set a direction and plan for the future." Liz Rundle, Careers teacher, Fairhills High School Knoxfield.
"The students all enjoyed actually going to the office and seeing what a professional services office looks like, hearing about the day-to-day goings on and the panellists' journeys from secondary college through to university." – Angus Adams, St Albans SC teacher.
Thank you to EY and our guest speakers for an inspiring session! Jodi Bastian, Olivia Davis, Matthew Harter, Sam Pritchard, Caitlin Stewart and Christina Yakovlev.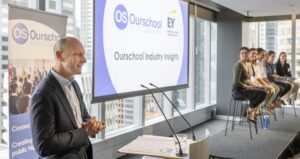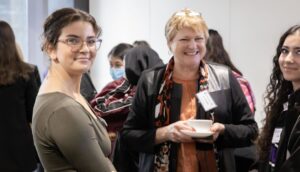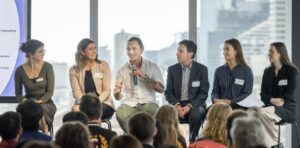 Are you a former Fairhills student?
If you are a former student of Fairhills High School, we would love to hear from you.
Like our Alumni Facebook page to keep in touch: https://www.facebook.com/FairhillsHighSchoolKnoxAlumni