Firstly I would like to introduce myself, Elizabeth (Liz ) Rundle.
As Pathways Coordinator my role is to provide assistance and support to both Students and Parents with the challenging decisions in relation to pathways/programs.
Please feel free to contact me with any questions at, Liz.Rundle@education.vic.gov.au or 0n 9758 5022.
Just a few notes from the Careers and pathways office.
Compass Careers News:
This information is published every fortnight on the Compass news feed. I would encourage you to scan the document and follow up on anything that relates to you and your student. The Compass News feed is also used to advertise / promote events and information sessions and advise of any jobs that have come across my desk.
Upcoming Events:
VET in School Programs
All VET in school programs will have commenced as of the 16th of February. It is critical that all students check their emails weekly for communication from their Trainers. Email and SMS is the preferred line of communication and it is up to the individual student to carefully check.
Students who are unhappy with their VET program and wish to withdraw MUST do so before the last week of February.
Year 12 Pathways Interviews
Year 12 Pathways Interviews will start as of week 3 term 1. These interviews will be used to discuss options and start the process of researching details. Students will receive a copy of discussion notes.
Thrive Program
I am excited about the Thrive program which has replaced Tutorial and this time will be used at all year levels to deliver important Careers and pathways education and resources. This will enable students to develop Careers and Pathways skills and knowledge from years 7-12, and prepare them for lifelong learning.
Morrisby Career Insights
Year 9 students will have the opportunity to participate in Morrisby Career Insights and Individual pathways interviews. Testing is scheduled for the 2nd of March and the follow up interviews will be in the week starting the 21st of March.
Year 10 Work Experience
Year 10 students are encouraged to start planning 1 week of compulsory Work Experience for the final week of term 2, 20th – 24th of June. There will be more information to follow but students are encouraged to start thinking and networking.
Year 11 Students – VCE Careers expo
Year 11 students will be attending the VCE Careers expo in April at Caulfield racecourse on April the 29th. Details to follow.
In addition we will be hosting Parent information sessions on; Career planning, VCE and VCAL challenges, Subject selection just to name a few. Dates are yet to be finalised.
Please don't hesitate in contacting me any questions or concerns.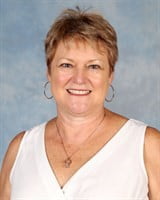 Liz Rundle
Pathways Coordinator