Principal's Message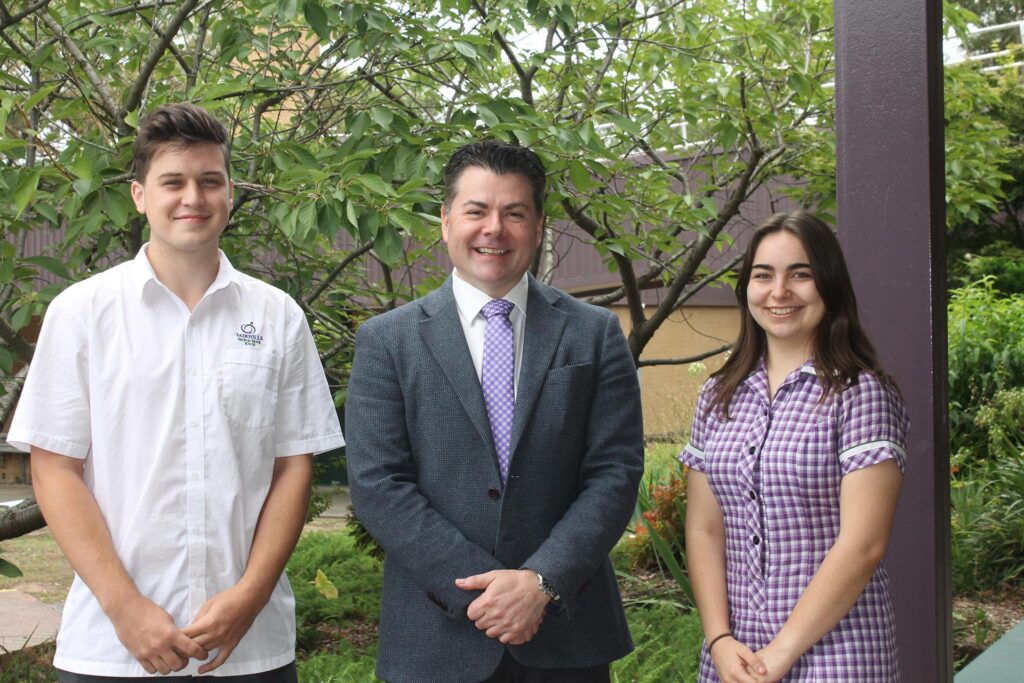 Discovery Night
On March 24 we held our very successful Discovery night. There was a good turnout of potential 2023 families despite Covid issues and there was an excellent vibe on the night.
I would like to thank the many members of the school community who supported the night. High praise goes to Silvana La Leggia who coordinated the night and promoted Fairhills to our local schools and community. A special thanks to the many students who supported the school on the night. When we work together we can achieve much. The Discovery Night is a testament to this.
GRIP Leadership Conference
In 2022 student leadership and voice is one of our priority goals in our Annual Implementation Plan. On Friday 25th March our School Leaders participated in the GRIP Leadership Conference at the Melbourne Convention and Exhibition Building in the city.
Students came away with new skills, new perspectives, and new ideas for making positive contributions as leaders to the Fairhills community. They were taken through a process of recognising areas that could be raised to a new level of excellence, and then taught the practical steps to achieving higher standards.
Students had a fun day interacting with other students from public and private schools from all over Victoria. Well done to all our Fairhills leaders that represented our school with passion and integrity.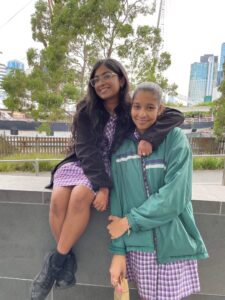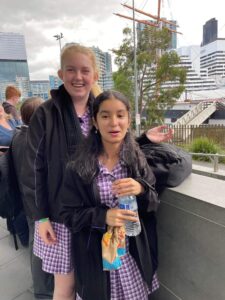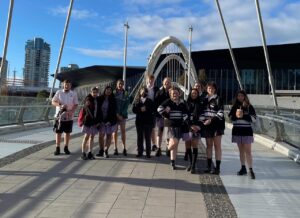 Why uniform matters
The school's aim is to become the school of choice in the Knox area. Our four-year strategic plan, annual implementation plan and incredible community will support us to achieve this attainable goal. However, to be the school of choice the 10 common themes of high performing schools (see below) need to be embedded into our culture and practices.
Strong leadership that is shared, stable, strategic and sustained over time
High levels of expectation and teacher efficacy
Ensuring an orderly but supportive learning environment
A focus on what matters most
Building teaching and leadership expertise
Structured teaching to ensure all students succeed
Using data to drive improvement
A staff culture of sharing and responsibility
Initiatives tailored to the direction of the school
Engender pride in the school
I have bolded the themes that are impacted by the wearing of the school uniform.
A study by AITSL and the university of Melbourne found that at the start of their journey every high performing school focused on the orderly learning environment and consisted of uniform, punctuality, school appearance etc…
So why is wearing the uniform correctly important?
Uniform is often seen as the pulse of the school . If students are wearing the uniform correctly it suggests that other areas of the school are successful. The AITSL study supports this argument.
Students are safer. Students are easily recognised both onsite and offsite.
The uniform is the appropriate clothes for the activities the students are doing e.g. PE uniform. Students have a variety of uniform to choose from. Dress, pants and shorts. Winter and summer.
It builds pride and a sense of community. We spent a considerable amount of time in 2021 developing new uniform garments for our students. The new polo and rugby top looks amazing on our students.
It is inclusive. Regardless of a socio-economic status all student are equal in a uniform and minimises competition.
It communicates pride to our local community. If out students are smartly dressed it sends the right message out into the community. The general public often judge a school on how students wear the uniform.
Greater respect for a school = increased enrolments = more opportunities for our students.
What can parents/carers do?
Please ensure you have read the FHS 2022 dress code and your child has the necessary correct uniform and styles e.g. hair colour.
If there is an issue e.g. tear in a garment, please write a note or notify the Team Leader directly. The Team Leader will provide a uniform pass your child in the short term.
Our policies, processes and practices are designed to assist our students to transition into adulthood. By supporting the school, you are supporting your child. If your child does not like an element of the dress code get them to action their opinions via appropriate and meaningful channels e.g. student representative council. Please click on this link 'Tips and tricks for supportive parents' for a great read.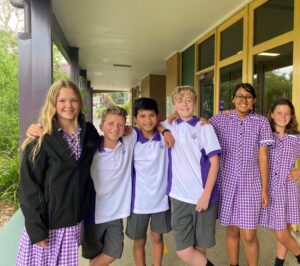 New e-Sign
We are extremely excited that our new e-Sign is now operational. We will look at updating it every three weeks or so with new and exciting opportunities we provide to our students. Stay tuned!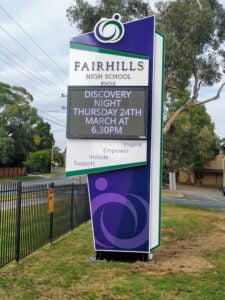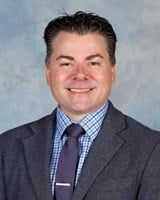 Ian Van Schie
Principal