Principal's Message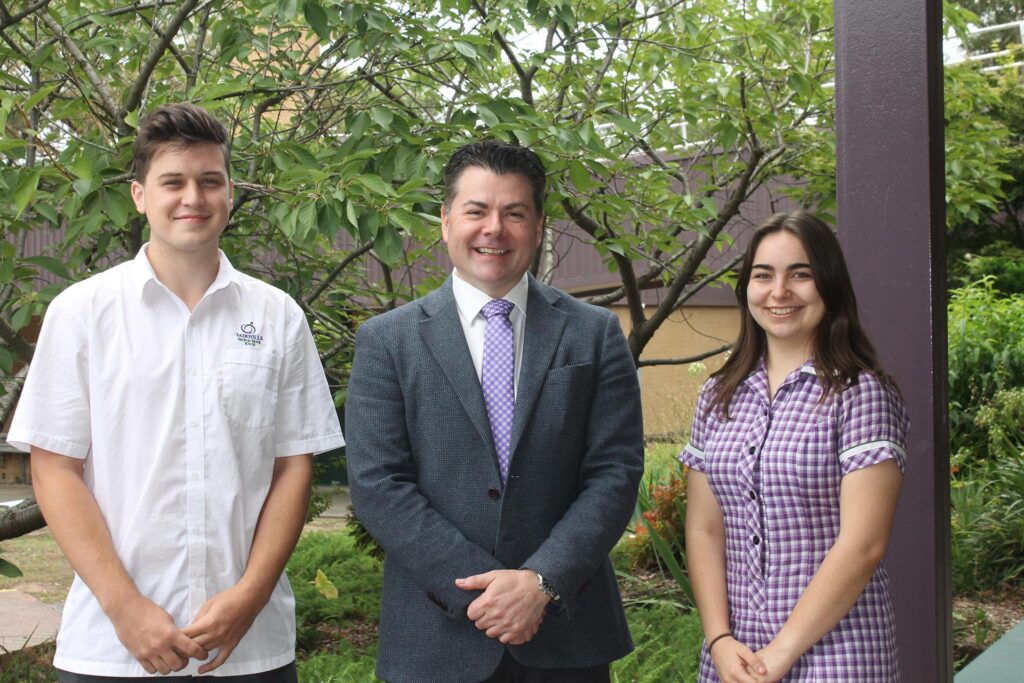 I would like to welcome our school community to Fairhills this year. I hope everyone had some important relaxation time (I know I did!) and spent privileged time with friends and families.
New Staff
I would like to welcome the following new staff to the school.
| | |
| --- | --- |
| Toni Kirk | Business Manager (begins February 21) |
| Mitchell Burrows | PE, Health, Maths and Year 9 Team Leader |
| Sally Davies | Alumni Coordinator |
| Eric Zhang | Laboratory Technician |
| Liv Johnson | Tutor |
| Rebecca Vance | Tutor |
School Captains
We are excited to announce our 2022 School Captains are Michaela and Caitlyn. They are looking forward to representing Fairhills High School this year. Congratulations Michaela and Caitlyn.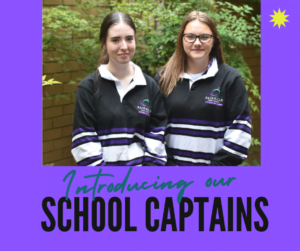 School Improvement
We have made significant structural improvements for this year to support our students.
Timetable Changes
10-day timetable
5 periods a day
57-minute periods
Purpose – to allow for greater flexibility in the timetable
Sub Schools
Two sub schools
Middle School Year 7-9
Senior School Year 10-12
Purpose – to provide students with greater individual supports and to increase connectedness to the school
Year 9-10 Electives
60% plus of subjects are determined by student choice
The vast majority of students get their first preference
Active learning and hands on focus
Purpose – A wider range of student driven learning opportunities
THRIVE/Connect programs
Focus on important life skills e.g. organisational skills
Extensive time per week e.g. Year 7 – 5 periods a two week cycle
Year 9 Connect focuses on project based learning
Purpose – To develop essential skills for success in teen and adult life
School Enhancement
Capital Works
I am pleased to announce that the construction of the new science and technology building, music hub and landscaping will begin in May. During the construction phase designated science classes will complete laboratory experiments at KIOSC. We have also set up temporary lab spaces in the technology/Arts building at Fairhills.
Music will not be disruptive as the new hub will be a part of the Performing Arts Centre, not at the current location near the Senior School.
It will be a little crowded at school from Term 2. However, the sacrifice will definitely be worth it in 2023.
E-sign
Did you know that over 40 000 vehicles use Scoresby road every day! To capture this market an E-sign will be erected in mid-March. It will provide a virtual window into our school and the exciting programs and supports we have for our school community.
Third-dose Vaccinations
COVID-19 third-dose vaccinations are now available to 16–17-year-olds who had their second dose of a COVID-19 vaccine three or more months ago.
Supporting as many eligible students as we can to be vaccinated will help make our school as safe as possible.
Getting vaccinated is one of the most important steps we can all take to get direct protection against COVID-19.
How to book an appointment
There are many convenient and accessible options to access vaccinations. These include state-wide vaccination clinics, your local GP or pharmacy.
You can book your appointment in a few different ways, including: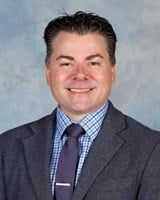 Ian Van Schie
Principal